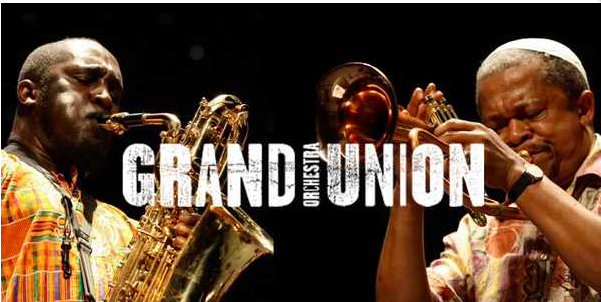 Grand Union Orchestra bring an 8-piece all-star band that celebrates the musical connections between Africa, Latin-America and the Caribbean.
What to expect
To celebrate Black History Month, Grand Union Orchestra, the UK's pioneers in cross-cultural music-making, bring their Trading Roots project to Poplar Union. This special evening sees the band travel through the musical connections and re-worked traditions that link Africa with Latin-America and the Caribbean.
The band will be joined by the young participants of the free instrumental workshops, in collaboration with Spotlight and Poplar Union.
Expect West African drumming and chant, hi-life, calypso and soca, ska and reggae, salsa and samba – a feast of dance rhythms!
About Grand Union Orchestra
Grand Union Orchestra is the acknowledged pioneer and leading exponent of cross-cultural music-making in the UK. Once memorably described as 'making cultural diversity an art-form' – and more recently commended for its 'practical idealism'! It continues to blaze a trail unrivalled by any other organisation.