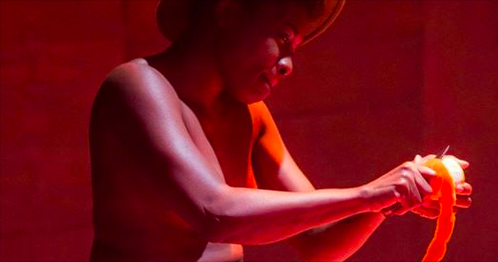 What drives artists to extreme performances, blood-shedding or endurance work? What traces are left on both the performer and the participant during one-to-one encounters? What kind of intimacy is created when sexualities are performed in public?
Drawing from the pains and pleasures of subversive parenting, sexual/asexual encounters, tattoo and skin-based practices and Black dance communities, artists and writers discuss the affective relations involved in live art practices.
Presentations by Ivan Lupi, Rachael Young, Emie // Eva-Marie Elg as E-ME 2.0, Nicola Hunter and keynote lecture by Dominic Johnson (Reader in Performance and Visual Culture, Queen Mary University of London). Moderated by Giulia Casalini and Diana Georgiou (co-directors at Arts Feminism Queer). #performingromance
The event will be followed by a drink reception.
This symposium is part of the live art club night and multi-disciplinary exhibition 'DEEP TRASH Romance', taking place on Saturday 10 February 2018 at Bethnal Green Working Men's Club. For more information visit https://cuntemporary.org/deep-trash-romance/
The programme is supported using public funding by Arts Council England.
Web: https://cuntemporary.org/love-pain-and-intimacy-in-live-art/