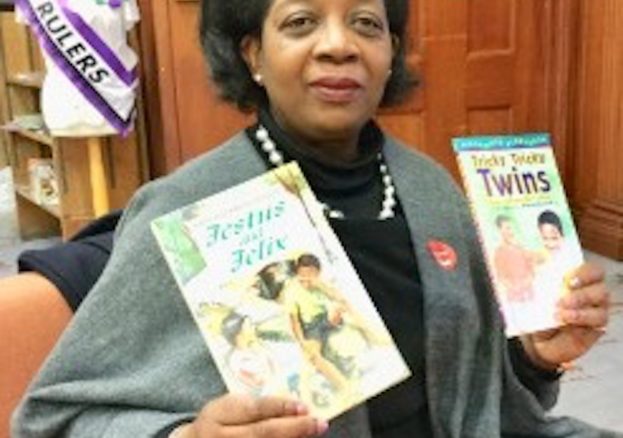 Continuing our Windrush Day celebrations, and to raise funds for the Black Heroes Foundation, we are delighted to invite you to an evening with Dr Velma McClymont – writer Kate Elizabeth Ernest.
Born in rural Jamaica, Dr McClymont joined her parents in London during the 1960s. She attended Notre Dame Roman Catholic High School in Battersea and was also a member of Lavender Hill Library where she appeared as a visiting author during the 50th anniversary of Windrush in June 1998. A former Wandsworth resident, she has published four books (Hope Leaves Jamaica, Festus and Felix, Birds in the Wilderness and Tricky Tricky Twins. 'Hope' and 'Birds' are classed as Windrush books. She is currently writing a feminist, historical novel.
Join Dr McClymont for an evening of inspiration and celebrations of the children of Windrush! She will share her story of growing up in rural Jamaica and in Battersea, as well as
– How she became a published writer
– How she coped with rejection from publishers
– How she juggled writing and family life when her children were young
– How she became an academic
– How she stayed confident when things fell apart
– How she managed to share a platform with Ben Okri
– How she represented the Commonwealth Caribbean in Scotland
– How she juggles several roles: writer, poet; community advocate, international speaker
– And where she gets her inspiration from
Who Should Attend?
– Aspiring writers
– Windrush Children/Generation
– Anyone who is interested in the Black experience in Britain
– Anyone who wants to be inspired and motivated
Support us by joining our evening of fundraising, recognition, learning, and entertainment.
Inspired by the late Flip Fraser, creator of the great show "Black Heroes in the Hall of Fame"
A Black Heroes Foundation project. Developing cultural awareness, promoting a world where Black Heroes are acknowledged, respected and celebrated.
Images from the Launch of Black Heroes Foundation at City Hall, October 2016
Black Heroes Foundation Charities Commission Registration number:1169616
Black Heroes® Copyright © 2018 www.blackheroesfoundation.org
#Windrush #Writers #Battersea #BAC #Author #BlackHistory
More Wandsworth Listings MORE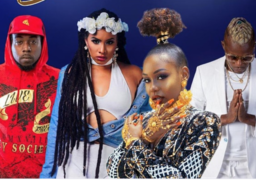 Camden
Sun, 7 Jun 2020, 19:00 – Mon, 8 Jun 2020, 01:00
We will 100% sell out so get your tickets EARLY! About this Event —SUPERSTARS OF SOCA— Sunday 7th…