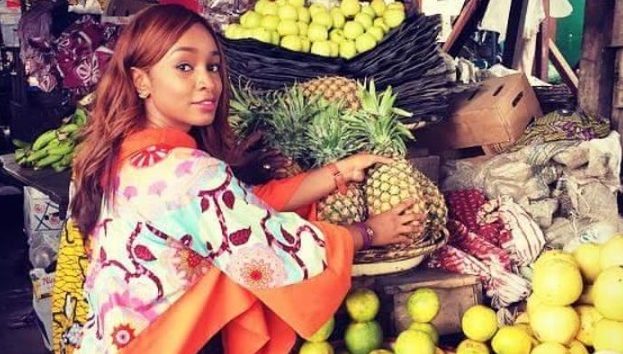 Love African food, longing to discover new and exciting flavours, or just want to learn to perfect the jollof? Join us for a culinary adventure as I share my secrets to cooking vibrant, sumptuous and healthy feasts with seasonal produce inspired by cuisine from Africa, with recipes you can easily recreate at home.
Our cookery session and dinner party will start with cocktails and canapes as you get to know your fellow cooks, followed by an introduction to African cooking, the regional inspirations for recipes on the menu, spices and unique African produce. I will share my secrets to cooking healthy and sumptuous African food. You will learn to apply traditional African recipes to modern cooking using seasonal produce.
My cookery class is very hands-on, as we peel, chop and cook together. After cooking, you will sit to enjoy your meal together on one feasting table. Feel free to bring your favourite drinks to enjoy!
Sample Menu (You will cook 3 – 4 dishes)
Zobo' Cocktail and canapés on arrival
A welcome glass of my homemade brew of hibiscus flowers, seasonal berries and prosecco (non-alcoholic available)
Smoked Jollof Rice or Quinoa with Heritage Carrots
Sweet, spicy healthy British Grown Quinoa – healthy grains and complete protein cooked in a rich traditional West African tomato stew
Groundnut Stew
You will learn to make your own peanut butter for this West African favourite stew
Egusi
Organic kale or spinach with crushed melon seeds of the gourd family
Senegalese Yassa
Tangy, sweet and spicy stew with caramelised onions, lemons and mustard
Learn to Cook Ethiopian Teff
Gluten-free grain that is versatile and super delicious.
Moroccan Spiced aubergine rolls
A delicious canape with Moroccan spices and sweet peppers
Harissa
A spicy North African favourite of blended chillies, spices and herbs, used as dips and to liven up sauces
Red Lentil Bobotie
A plant-based version of this famous South African dish similar to the English Shepherd's pie
BYOB _ Remember you are free to bring your own drinks
Nuts are regularly used in my kitchen. Please specify dietary requirements and allergies by emailing: cook@leratofoods.com. If you are keen on a particular recipe, let me know. If you will like to join us but have a nut allergy, pleases contact me to discuss it and I will be happy to amend the menu.
INCLUDED
Cocktails & canapés on arrival
The use of aprons, all cooking equipment, ingredient recipes of the day
Hand-on cooking and demonstrations
A sit down meal on our long feasting table
Wine with your meal
You can also bring your favourite drinks (BYOB)
Recipes of the day
BOOKINGS
Limited spaces are available for each class to ensure a bespoke lesson so it's a good idea to book early before they sell out. You can also book gift vouchers and private classes for celebrations or corporate team building exercises. Send a request to cook@leratofoods.com
The menu may change slightly due to seasonal availability.
Sign up for my newsletter for recipes, supper clubs and class updates at http://leratofoods.com
Terms & Conditions – Due to the nature of the event and preparation required, refunds are not possible but tickets can be transferred to a later date or to another person with prior notice.
Reviews from guests:
Review by Lorraine Pascale – https://www.lorrainepascale.com/contemporary-african-food-lerato-supper-club-things-to-do-on-the-weekend-in-london/
LynnTrapano from Visit Brighton/ Brighton Tourism – "I was organising a networking dinner and was looking for something that was informal but a bit different, as the majority of people attending didn't know each other. My colleague had been to one of Lerato's Supper Clubs and suggested this format would work for my dinner. Liaising with Lerato on the run-up to the event was a joy as she was always quick in coming back to my questions and readily available. The actual evening was a great success and everyone was very complimentary about the food and the general structure of the evening – the right combination of special but relaxed. Lerato is a fantastic hostess and is proactive about answering any questions about her lovely food. It's an experience rather than just a meal."
Really good food and great people. Definitely a lovely Sunday afternoon. I strongly recommend it. – Chantal
"We had the absolute joy of eating Lerato's food at a Supper club in Brighton – what an experience! The food was absolutely like nothing we've ever had before, beautiful ingredients served in creative ways, so flavoursome and filling! A highlight for us was the fact that it was all vegan-friendly and any substitutions made were made just as thoughtfully as anyone else's meal. The vegan chocolate cake pudding was just absolute magic!! Apart from the food being literally one of the best meals we're ever had, the whole set up was beautiful. Sitting around a table sharing food together, meeting new people and best of all, having the chef herself come and join us in between cooking chatting and telling us about her food, the inspirations etc. Thank you for such a fantastic evening, you've inspired us to have a go at making more African inspired food at home! Can't recommend enough xxxx" – Antigone
"Thank you for organising a lovely evening with really tasty food!! I really enjoyed the spices, flavours and great company…Look forward to more dinners!" – Manuela
"A wonderful evening. Great to try a different range of foods and flavours. The Tempest Inn made for an ideal location, nice and intimate. Lerato and Thurston were so lovely and accommodating – catering to my every vegan need! And with a great bunch of ladies for the company what more could I ask for. I look forward to booking on to future events by Lerato as soon as possible!" – Emma
"What a lovely evening! good venue; lovely people and interesting food, just what was needed for a cold November evening…" – Amber
"Fantastic! Thoroughly enjoy last night and it's good to showcase some African cuisine to non-Africans. Keep up your good work." – Elizabeth