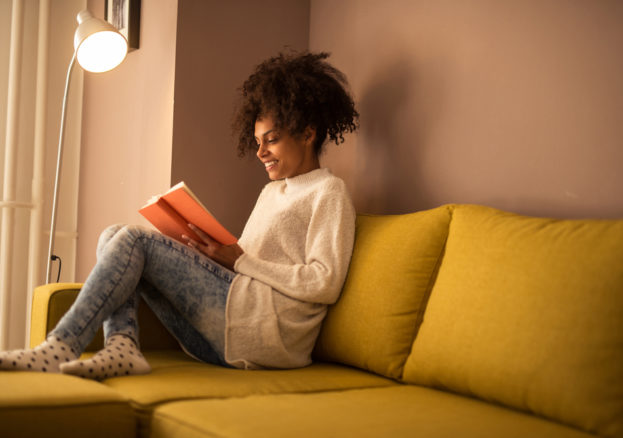 While a great novel is a great novel regardless of race or gender, BHM 365 wants to call out the absolute must-read books by black female writers that will inspire you
Bernardine Evaristo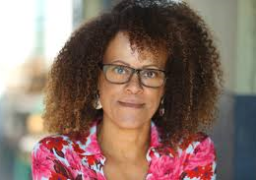 Award-winning author of seven books and other works that span genres of fiction, essays, and theatre drama, Bernardine Evaristo is a creative powerhouse. Her latest novel, Mr Loverman, is about a 74-year-old Caribbean London man who is closet homosexual. Even The Guardian writes, "If you don't yet know her work, you should – she says things about modern Britain that no one else does." If you're lucky enough to be a student at London's Brunel University, be sure to take her Creative Writing class.
Aminatta Forna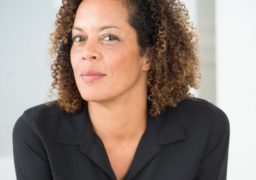 Born in Scotland, Aminatta Forna is an award-winning author who has spent time living in Sierra Leone, Iran, Zambia and Thailand. Her memoir, The Devil that Danced on the Water, is about her dissident father and received wide acclaim as it was chosen for the "Barnes & Noble Discover New Writers" series. Her novel, The Memory of Love, was shortlisted for The Commonwealth Writers' Prize in 2011. Her writing is strong and her stories are filled with rich, colorful characters dealing with real struggles. Not just an author, Forna has a passion for serving others and she established the Rogbonko Project back in 2003 to build a school in a Sierra Leone village.
Diana Evans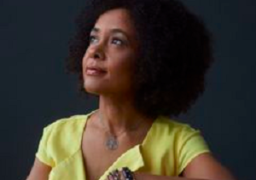 Award-winning writer and journalist, Diana Evans was born in London and earned her MA in creative writing at the University of East Anglia. Her first critically-acclaimed novel, 26a, is about identical twin sisters who must deal with their alcoholic English father and quirky Nigerian mother. They forge a way to find their dreams and escape to a world of their own making. Evans' words are captivating and inspiring; her novels are must-reads.
Dorothy Koomson
Dorothy Koomson holds two degrees in Journalism and Psychology from Leeds University and wrote her first [unpublished] novel, There's A Thin Line Between Love And Hate, at just 13 years old. Her second novel, The Chocolate Run, published in 2004, is a fun story about Amber Salpone whose life motto is: who needs love when you've got chocolate? Koomson writes with sass and wit; she's an excellent author to check out.
Dreda Say Mitchell
Born and raised in London's East End, Dreda Say Mitchell is not only a novelist but a broadcaster, motivational speaker and freelance education consultant. She's written for The Guardian, The Observer and The Independent on issues ranging from race and class to government and education. Mitchell was also the first black British writer to be awarded the Crime Writers Association's John Creasey Dagger for her debut book entitled Running Hot. Her latest book, Death Trap, is about a young girl who has five days to stay alive after seeing her family murdered. If you're a fan of book series and sequels, check out Mitchell's "Gangland Girl" series as well as her Blood Sister/Mother/Daughter series. Original and vivid, her thrilling books are action-packed and gripping.
Patrice Lawrence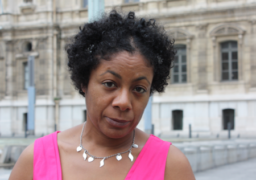 Patrice Lawrence is a British writer and journalist, who has published fiction both for adults and children. Published in 2016, Orangeboy won The Bookseller′s YA Book Prize 2017, the Waterstones Children's Book Prize for Older Children 2017, and was shortlisted for the 2016 Costa Children's Book Award. Her follow-up book, Indigo Donut (2017), was described by Alex O'Connell in The Times as "addictive", having "many of the themes of a Jacqueline Wilson novel: bullying, fostering, teenage relationships.
Hannah Pool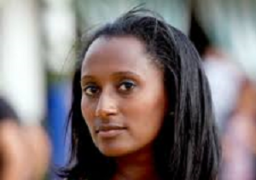 Hannah Pool is a writer to take note of. Former beauty editor at The Guardian, Pool was born in the East-African country of Eritrea and adopted by a British scholar at the age of six months. Published in 2005, her memoir, My Fathers' Daughter, is an account of the journey she made back to Eritrea at 29 years old to meet with relatives she never knew she had; including her father whom she thought was dead. With wisdom, wit and warmth, Pool takes the reader on a journey that would forever change her.
Irenosen Okojie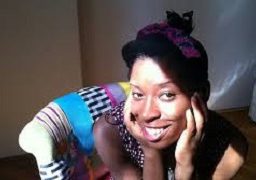 Born in Nigeria and raised in England, Irenosen Okojie studied Communications and Visual Culture at London Metropolitan University. Author of Butterfly Fish, Okojie explores themes of hope, love and loss in a story about a woman exploring her African heritage. Okojie's short stories have been published internationally and she was a selected writer by Theatre Royal Stratford East and Writer in Residence for TEDx East End. Okojie voices concern over the lack of diversity in Britain's literary community and she uses her platform to champion the voices of all writers, no matter race or gender.
Malorie Blackman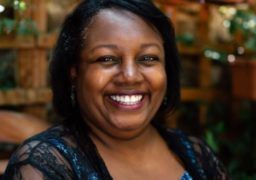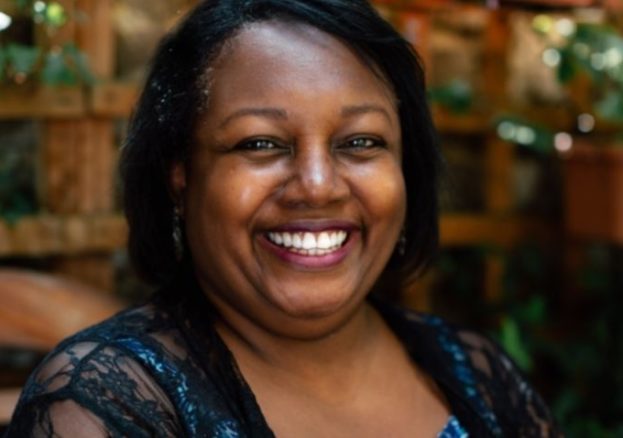 Malorie Blackman is a British writer who held the position of Children's Laureate from 2013 to 2015. Originally from the Clapham district in London, Blackman describes herself simply: "I'm just Malorie Blackman, a black woman writer." She primarily writes literature and television drama for children and young adults. She has used science fiction to explore social and ethical issues. Her critically and popularly acclaimed Noughts and Crosses series uses the setting of a fictional dystopia to explore racism.
Nadifa Mohamed
Oxford educated and raised in London, Nadifa Mohamed was born in Somalia to a sailor and landlady. She based her award-winning first novel, Black Mamba Boy, off of her father's stories and journeys through the 1930s and 40s. Her most recent novel published in 2013, The Orchard of Lost Souls, is set in 1980s Somalia on the eve of the civil war; a very personal situation to Mohamed as the civil war is the reason her family remained in the UK rather than returning to Somalia. The NYT notes that in both of her novels Mohamed "shows how the echo of war reverberates down the generations, and why every nation needs its storytellers."
Oona King
Oona King is actually a member of the House of Lords who happens to also be a published author. King is from Sheffield, UK and is an inspiration to women all around the world. House Music: The Oona King Diaries is a political diary of her time in the House of Commons and was published in 2007. This memoir is not just for those interested in politics, but for anyone who can relate to the struggles of juggling the work-life balance. King is also very outspoken about her battle with endometriosis and her political background has given her the platform to continually inform and inspire others.
Patience Agbabi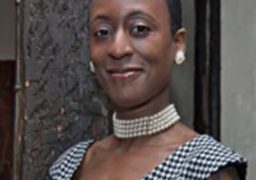 British poet and performer, Patience Agbabi is known for her work's contemporary themes of race, sex and gender identity. Born in London to Nigerian parents, Agbabi later studied English Language and Literature at Pembroke College, Oxford. Her first collection of poetry, R.A.W, was published in 1995 and received the Excelle Literary Award in 1997. The Poetry Society announced in March 2015 that Agbabi was one of five poets shortlisted for the Ted Hughes Award for New Work in Poetry, for her most recent book, Telling Tales. Agbabi's work is gripping and she is an inspiration to many; her influences include Chaucer and Janis Joplin.
Zadie Smith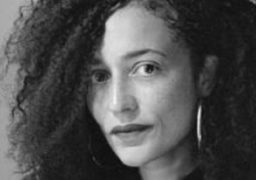 Born in north-west London, Zadie Smith may be one of the most well-known black British authors today. With close to 50,000 'likes' on her Facebook page, she is a literary powerhouse and rightfully so. Her first novel, White Teeth, was published in 2000 (when Smith was just 24) and won multiple honors including a spot on Time's "100 Best English-language Novels from 1923 to 2005." The novel was even adapted for a four-part television series in 2002. With themes of immigration, race and fundamentalism, Smith draws readers in and doesn't disappoint. Zadie Smith is currently working on her fifth novel, Swing Time, set to be published in the fall of 2016.
Precious Williams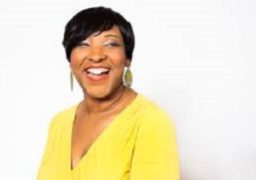 "I grew up assuming it was me against the world," Precious Williams wrote in a 2010 article for The Guardian. Williams grew up black in a white community where she struggled to find her identity. Her first book, a memoir titled Precious: A True Story, has been described as "hauntingly beautiful," "brilliant," and "poetic." Her writing is starkly candid as she takes readers on her journey as she was "plunged into white culture like a screaming lobster being dropped into a boiling pot." If you've ever felt like an outsider and unsure of where you fit in, Williams is an author not to be missed. Her words are indeed as precious as her name and she can serve as an inspiration to all.
Yrsa Daley-Ward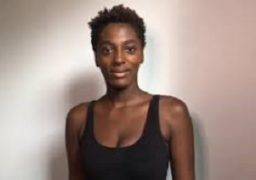 Yrsa Daley-Ward is a writer and poet who was raised by her grandparents in the small town of Chorley in the North of England. She is known for her debut book, Bone, as well as for her spoken-word poetry, and for being an "Instagram poet". Her memoir, The Terrible, was published in 2018,and in 2019 won the PEN/Ackerley Prize