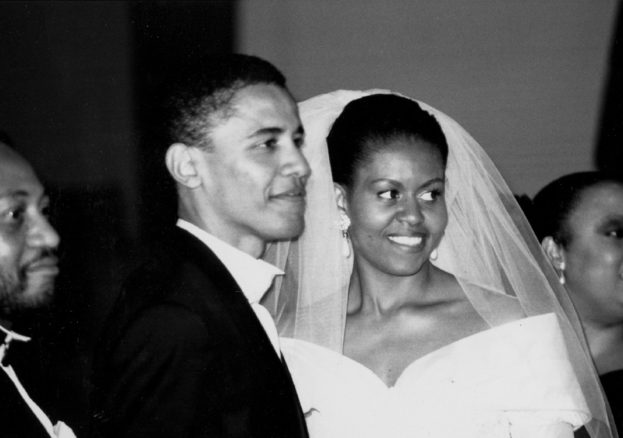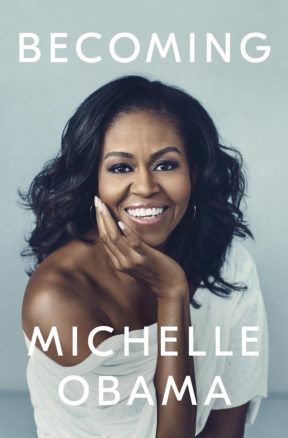 Her recent visit to London attracted unprecedented crowds of thousands as the most anticipated book of the year hit the shelves. As we look forward to her next visit in April this year Black History Month reviews her book which gives a unique insight into the White House, the first African-American First Lady married to the first African-American President of the United States, her family life and much more.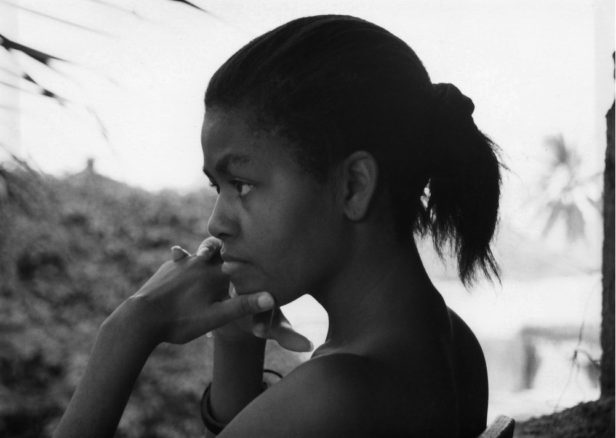 AN INTIMATE, POWERFUL, AND INSPIRING MEMOIR BY THE FORMER FIRST LADY OF THE UNITED STATES
In the epilogue to her book BECOMING she says "I'm an ordinary person who found herself on an extraordinary journey. In sharing my story, I hope to help create space for other stories and other voices, to widen the pathway for who belongs and why."
An ordinary person who found herself on an extraordinary journey,  the former First Lady of the United States of America Michelle Obama is one of the most talented and admired women in the world. As First Lady—the first African American to serve in that role—she helped create the most welcoming and inclusive White House in history,  establishing herself as a powerful advocate for women and girls in the United States and around the world, dramatically changing the ways that families pursue healthier and more active lives whilst standing with her husband as he led America through some of its most harrowing moments.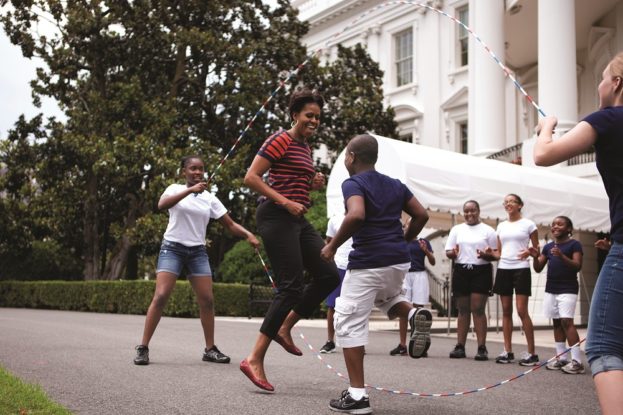 In her strikingly candid and honest memoir, BECOMING, Michelle Obama invites readers into her world, chronicling the experiences that have shaped her—from her childhood on the South Side of Chicago to her years as an executive balancing the demands of motherhood and work, to her time spent in the White House, and to her transition back to being a private citizen.
With warmth and wit, Mrs. Obama describes in BECOMING her triumphs and her disappointments, both public and private, telling her full story as she has lived it—in her own words and on her own terms.
She shares personal stories about various aspects of her life including:
What it was like growing up on the South Side of Chicago in a loving middle class African American family living in a small apartment above her aunt Robbie's home, and how her neighbourhood transitioned during the time of "white flight.
How her family has served as her core and inspiration, and how her parents kept "the flame" in her lit by raising her to be confident and see no limits, to believe that she could "go after and get absolutely anything I wanted." She writes candidly and lovingly about her mother, Marian Robinson, who nurtured her sense of independence; about her dad, Fraser, whose quiet courage in battling MS impacted her own life profoundly; and about her brother, Craig, who served as her protector, mentor, and friend.
Her years at Princeton, where she was among only a few other African American students, and where she focused on the path she set for herself to succeed—having learned to block out the doubters, like her high school guidance counsellor who had told her that she wasn't Ivy League material.
Her early professional life as a Harvard-educated lawyer, landing a job as an associate at a top Chicago law firm where she mentored a young intern named Barack Obama, a "unicorn" who would become the love of her life despite their very different experiences and personalities.
How her experience of personal loss—the death of her father and of a dear friend from college— left her questioning life's purpose and the career she had chosen, and transformed her from being a "box-checker" to a person willing to "swerve" and take on a new career in public service.
Her candid reflections on adjusting to the realities of marriage, including the challenges she and her husband both faced as they sought to excel in their chosen fields while wanting to have—and then raising—children at a time when he was pursuing a political career that she never really wanted.
The difficulties she and Barack Obama experienced in getting pregnant, as well as the stresses on their marriage that lead them to seek out counselling—a process through which she recognised her own agency in her happiness.
Details of the 2008 Presidential campaign, and of her adjustment once again to a new phase in her life. Her ability to connect with ordinary people's concerns and frustrations lead her to become a force on the trail, but as she rose, opponents and haters quickly tried to tear her down and define her on their own terms. After bottoming out, she learned to keep finding and asserting her own voice on this new stage.
Her behind-the-scenes story of the historic election night of 2008 and of her transition from private citizen to First Lady, the speed and magnitude of which was overwhelming as she worried about her daughters and what they would go through—new schools, new friends, new lives.
The highs and lows of the White House years, as Mrs. Obama asserted her voice as First Lady, opening up the White House and connecting directly with young people. She planted a garden and launched meaningful initiatives in her own style.
How she experienced intense public scrutiny of her causes and of how she dressed and wore her hair—and developed a "fashion strategy" to bring attention to her issues, all while supporting her husband through his two history-making terms and raising two growing girls.
Reflecting, as exemplified by her speech at the 2016 Democratic Convention ("When they go low, we go high"), she leaves the White House in full command of her voice and her story, channeling the lessons she's learned throughout her life to call on our best instincts at a time when we needed it the most
Her thoughts about her transition from First Lady back to private citizen, as she embarks on a new chapter in her life journey and seeks to continue to positively impact the lives of others around the world. "It's not about being perfect," she writes. "It's not about where you get yourself in the end. There's power in allowing yourself to be known and heard, in owning your unique story, in using your authentic voice. And there's grace in being willing to know and hear others. This, for me, is how we become."
This is Michelle LaVaughn Robinson Obama's story of becoming. It is a story of hope and optimism, one that chronicles the still-unfolding journey of a girl from the South Side of Chicago whose life has been filled with highs and lows, extraordinary opportunities, and ordinary moments that have proved definitive to whom she has become.
A global publishing event, BECOMING is published in the UK and British Commonwealth territories by Viking, an imprint of Penguin Books at Penguin Random House UK. An audio format of the book, read by Mrs. Obama, is available in digital and physical formats by Penguin Random House Audio.
Becoming is the autobiographical memoir of former United States First Lady Michelle Obama.  The author describes it as a deeply personal experience as she  talks about her roots,  how she found her voice, as well as her time in the White House  and her role as a mother. It is available in leading bookstores.