"You need to believe yourself deeply even if you don't have anyone believe in you"
Xamod
"Are you from England?" I heard, in a German accent.
I looked up to see a young, very tall woman, with a hopeful look, sitting across the way from me. Like me, she had a dozen or so shoes strewn in front of her.
I noticed her feet and recognised that look. She was keen to learn about the availability of 'good' shops for people with large feet in England. I told her. We then spent the  next five minutes bemoaning the difficulty of buying large-size women's shoes in our respective countries. She's a UK size 9 and I, with broad feet, feel more comfortable in a size 10. We were sitting in the Clarkes outlet shop, in New Jersey.
This scene has been played out in front of me many times at home and abroad for more than 30 years. I have considered setting up a business making shoes and  holiday destinations have been used to explore possibilities to expand my shoe collection. Indeed, it was on a trip to Nigeria four years ago that I came across Xamod (pronounced Zamod), in a craft market in Lagos. Lekki craft market, sometimes known as Bar Beach Market is a wonderful showcase of African craftsmanship. There are more than 300 stalls selling traditional and contemporary wares including carvings, art, jewellery, bags, leather goods, woven products and clothing. The traders and artisans come from across Africa.
As we are interested in supporting and promoting local businesses and talent, my sister and I were introduced to Xamod by a Senegalese craftsman. Xamod is a young shoemaker who specialises in Converse-style shoes made from African fabric (e.g. ankara, tie and dye , Kente and Aso oke) as opposed to the usual canvas. His shoes are typically bought off the shelf, but can also be made to measure, in cloth supplied by the customer. Earlier this year, Xamod was able transform an old moth-eaten piece of one of my mum's wrappers into a stunning pair of Converse-style slip-ons.  The shoes are beautifully crafted, leather lined and sport Xamod's label.
Xamod's inspirational story started when he was still at school. He dropped out having been asked to repeat a year several times, which is what happens in Nigeria if a pupil fails their exams. He really struggled with reading and writing, he said (possibly undiagnosed with dyslexia). Despondent, he decided to leave school to learn a trade. He had always been interested in fashion, so he joined his brother in Lagos and learnt shoemaking. He soon struck out on his own, starting by hawking his wares to motorists.
His big break came when his talents were recognised by two Nigerian businesses (Guarantee Trust Bank fashion week and Origin Nigeria) via competitions set up to support local entrepreneurs. The mentorship and prize money enabled him to buy much-needed equipment and train other local people to make shoes. Today he has his own business – a small factory employing seven people and a shop in the craft market.
As Xamod once told me ""You need to believe yourself deeply even if you don't have anyone believe in you". He now ships to customers abroad, taking orders from USA and Europe. I am keen to ensure that fellow British Nigerians like myself and anyone interested in great shoes gets in touch with my friend Xamod.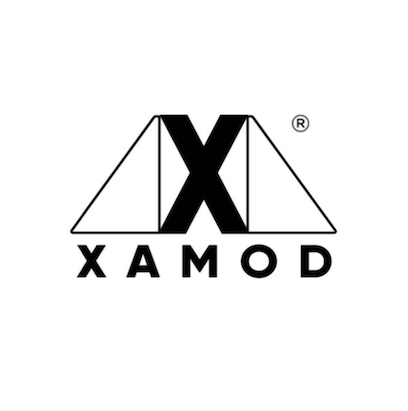 So, the next time I meet a painfully shod German in a shoe shop, I will be giving her Xamod's details.