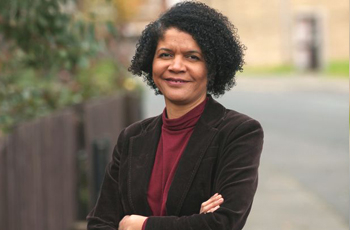 As I child I would have been hard put to name a dozen famous black people outside  music or sports. My knowledge of black achievement was limited to those two sectors and a few walk-on parts in the great histories of nations, generally as hapless victim or stereotypical villain.  I was fortunate that I knew I wanted to be an Engineer from a young age, certainly I knew of no Black role-models to inspire me, I had to believe I could 'be it' without ever being able to 'see it'.
That is why Black History month matters so much. Yes there is justice in telling the stories of those who History has overlooked and that is important. But there is also the very practical power of showing the diversity of achievement that is our history and should, even more so, be our future. So when for example I discover that Frederick Douglass the American campaigner and abolitionist lectured in my home town of Newcastle in the 1840s and worked with a local Quaker family to secure his freedom[1], I am both inspired by his personal achievement and reassured by the long history of black achievement in Newcastle.
My own achievement of being Newcastle's first black MP is therefore put in context, I am no longer an 'outlier' but merely standing on the shoulders of the many, many heroes and heroines of our shared past. There are many, many such stories to be discovered.
For too long History has been written by the 'victors'. We want a world in which success is open to all. Black History Month helps achieve that, rewriting our history in colour.
Chi Onwurah MP
Newcastle upon Tyne Central