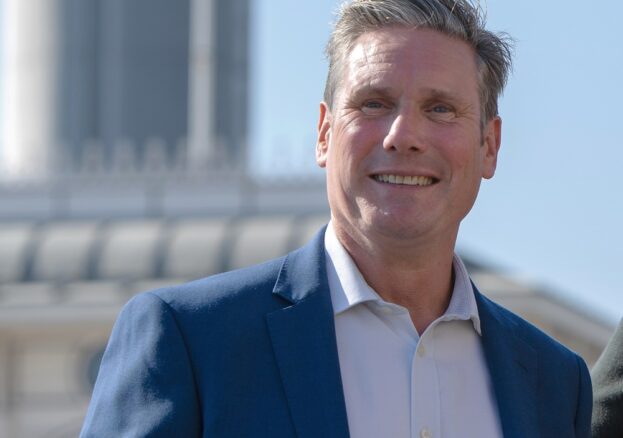 I have immense admiration for the Black Britons who have helped shaped our country's history and culture. Iconic figures like Mary Seacole, whose heroic service as a nurse during the Crimean war inspires us today in the fight against COVID-19. And of course, my friend Doreen Lawrence, who has done so much in fighting for justice for her son Stephen.
And I pay tribute to Diane Abbott, Bernie Grant and Paul Boateng – the first Black Labour MPs elected to Parliament 33 years ago. We are proud of the achievements of these towering figures. Their tireless campaigning has paved the way for brilliant Black Labour MPs, who I am proud to work with in my Shadow Cabinet and across Labour's front and backbenches.
Any self-respecting Arsenal fan who remembers the 1990's like I do would also include Ian Wright among their heroes.
I'm lucky to live in and represent a constituency with a rich history of Black culture. I want my kids to know about that, and for all children to have the opportunity to learn about it – and not just in Black History Month.
That's why this week I called on the Government to ensure Black British history is taught all year round, as part of a truly diverse school curriculum that includes and inspires all young people and aids a full understanding of the struggle for equality. Black history is British history.
I know this year has been extraordinarily difficult. On behalf of the Labour Party I want to pay tribute to all those in the Black community who have been affected by the coronavirus pandemic, lost loved ones or have heroically kept our country going as key workers.
It was clear from early on that this pandemic was disproportionately affecting people from the Black community. I asked Doreen Lawrence to lead a review into the impact of Covid-19 on Black, Asian and minority ethnic communities.
Alongside Doreen and Marsha De Cordova, Labour's Shadow Secretary of State for Women and Equalities, I have been pressing the Government to go further and faster on protecting those most at risk from this virus.
Alongside Covid, we are at a historic point in the fight for racial equality. The Black Lives Matter movement shone a light on racism in the UK and around the world.
We need action now, not apathy. It's why on becoming Labour Party leader, I personally announced a series of measures to improve diversity within the Labour Party, including increased representation across our MPs and councillors through the Bernie Grant Leadership Programme.
But we also need to see action from government ministers. We need them to act on the repeated reviews and recommendations made over recent years. It was disappointing that in response to the Black Lives Matter movement they simply announced another Government review.
There have been countless recommendations made to the government over recent years. Like Ethnicity Pay Gap reporting, or a national target to achieve a representative judiciary – as recommended by my friend and colleague, Labour's Shadow Justice Secretary, David Lammy. They should be implemented now, not kicked down the road.
We are at a historic point in the fight for racial equality and it deserves immediate action, not another review. Ultimately, I believe what we need is a wholesale race equality strategy to tackle the structural inequalities and institutional racism which still exists.
Our nation's diversity is one of its greatest strengths and we should celebrate that at every opportunity. I say thank you to all those in the Black community for helping make our country what it is today.