To help with making the right decisions, every young person should receive information, advice and guidance about their future. While for many young people a career may seem a distant prospect, decisions they make about education and training now may affect their options later on.
Careers advice in schools
All schools in England have had a statutory duty since September 2012 to provide access to careers guidance for pupils in year 9-11. The advice should be independent, impartial and in the best interest of their pupils. Schools can provide this guidance using a combination of web-based or telephone services and face-to-face contact.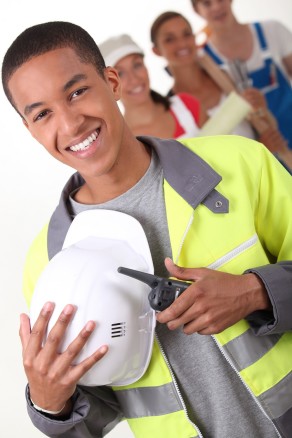 The authorities recommend that Key Stage 2 pupils start to develop an awareness of careers and what occupations are followed by people they know. This is usually developed through lessons in Personal Social and Health Education (PSHE), Citizenship and ICT. This prepares pupils and supports their further careers investigations in Key Stage 3.
In Years 7 and 8 pupils will start to look at the world of work and move on to look at how GCSE subject choices in Year 9 affect career choice. By Year 10 students should be exploring their ideas further in readiness for Year 11 when they will choose what they want to do post-16.
Their post-16 options are even more important with Raising the Participation Age (RPA) which takes effect in 2013. This means that pupils will remain in compulsory education or training until they are 18 years old. It is vital that students in sixth form or FE college develop an understanding of post-18 options in readiness for applying for higher education, jobs or apprenticeships.
Students from Year 10 onwards may also be given the opportunity to take part in work experience. Schools are expected to provide careers education which includes a range of activities which encourage engagement with local employers and training providers to help pupils gain valuable work experience and insights into the world of work.
Your child's school may provide careers guidance through a member of staff designated as the Careers Coordinator/Teacher. Pupils should also have access to an external source of impartial guidance to help them with their options. The careers guidance provided should be the most suitable support for each pupil.
Schools should also have a careers library providing access to impartial and independent information about a wide range of education and training options for students so they can carry out further research and exploration.
National Careers Services
In England, to supplement the advice provided by schools, the National Careers Service offers online support for young people aged 11-19 via text/email, telephone services, web chat and online.
In the other countries of the UK, similar services are offered with the addition of face-to-face guidance from trained careers advisers.
How you can help
As they make choices and plans for the future, young people need support from the people who know them best, their families. There are many ways that parents can offer support with choices. Here are a few ideas for parents:
Talk to your child about careers they are interested in. Find out what they know already and encourage them to visit the school careers library to find out more.
Find out about what choices your child has to make in Year 9. They will usually be asked to choose from a selection of GCSE subjects which they want to study in year 10 and 11. Most students will have compulsory subjects which they have to study along with a selection of options.
Make an appointment to speak to a member of the Careers Department at the next Parents Evening. They will be able to answer any questions you have about career plans.
Encourage your child to find out about what courses, jobs and training opportunities are available locally. Your local authority may provide information on local options on their website.
Ask if they have completed a computer-based career choice questionnaire. If so, ask to see the results and talk them through together.
Ask your school if they have access to any programs that you and your child can use online at home. For example, CASCAiD offers access at home for pupils of a licensed school so you have the opportunity to get involved with your child's careers planning.
Make the most of open day opportunities. Your child may be considering post 16 study at a different institution to their current school and it is important to explore all of the options.
Get involved with plans for post-18 study. If your child is intending to enter higher education they need to plan ahead carefully. They need to think about:
what subject/s they want to study
which institutions offer relevant courses
whether the program of study suits their needs
will their GCSE grades and expected results from A levels (or equivalent) meet the course's entry requirements
whether there is a work placement as part of the course
whether they want to study close to home or move further afield; and
whether the campus offers other facilities which are important to them e.g. sports facilities.
Encourage and support – but don't dictate!
It is important to support your child to reach their own decisions about their future. Providing support and encouragement is immensely important and the more you know about the information, advice and guidance that is available and where it can be accessed the better. Don't be afraid to contact your school or college if you have any questions.
However, it is important to include your child as, ultimately, it is their future. With the right information, advice and guidance young people can make informed decisions about their future and successfully negotiate the tricky transition to adult status.
Chris Speedy is a Careers Adviser with more than 30 years' experience. This article is from his website Careers Advice for Parents and Young People.