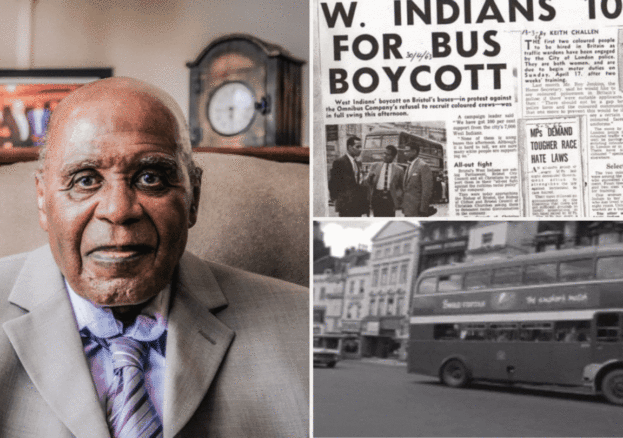 He had been born to a British mother and West African father in Rochford, Essex in 1937 and was determined to confront the racism he'd encountered both growing up in east London, and since arriving in Bristol as a community development officer in 1962.
In 1963 when it was still legal to discriminate against a person based on their colour, So when a Bristol bus firm refused to employ black or Asian people, Paul began a 60-day boycott of the company.
Paul Stephenson as at the time was a young social worker in Bristol when he embarked on the campaign that would change not only his life but the entire country.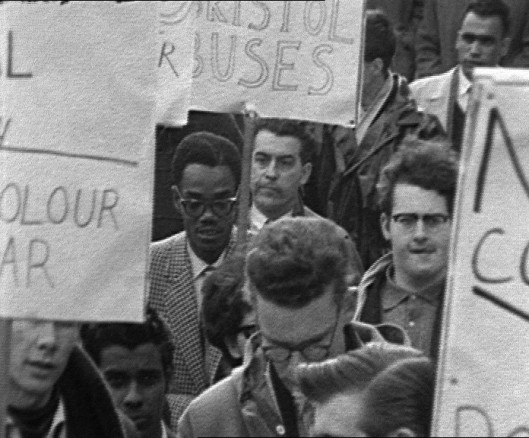 He organised a boycott of all buses owned by the Bristol Omnibus Company (BOC). The BOC brazenly operated 'the colour bar', a policy of refusing to employ Black and Asian people despite being in the midst of a skills shortage. The boycott lasted 4 months and was hugely supported by a number of Black organisations and churches in and around the Bristol area. Eventually, the BOC backed down by changing its policy.
His campaign directly resulted in the company revoking its 'colour bar'. Its defeat was confirmed on 28 August 1963, on the very day that Martin Luther King delivered his famous 'I Have a Dream' speech in Washington.
This was a huge achievement for Stephenson and Black people in Britain as it overturned the colour bar but more importantly, paved the way for the Race Relations Act of 1965.
Paul said of the campaign "If you were a young black person living in Britain, you couldn't be a policeman, an ambulance man or fireman. You couldn't go into pubs, hotels, swimming pools, and now you couldn't drive on the buses. I had been watching the amazing things that Martin Luther King had been achieving in America, and now I thought something had to be done here too."
Paul then went on to achieve nationwide fame for refusing to leave a public house until he was served – in the face of their 'no blacks' policy. His resulting arrest and trial paved the way for the first Race Relations Act in 1965.
The Bristol bus boycott and Paul's own case helped to thrust race into the national limelight and change public opinion about the treatment of black people living in Britain.
Few doubt that without Paul's efforts it would have been difficult for Harold Wilson's Labour government to bring in Britain's first anti-discrimination laws. Wilson even sent Paul a personal telegram to say he would change the law following his victorious case.
In the Seventies, he struck up an enduring friendship with boxer Muhammad Ali, setting up the Muhammad Ali Sports Development Association. Together, they encouraged black and ethnic minority children to participate in sports they were not usually associated with, such as tennis and angling.
Paul also worked at the Commission for Racial Equality and the Press Council to ensure minorities were both working in newspapers and being covered fairly by them.
In 2009 he was given an OBE "for his services to equal opportunities and to community relations in Bristol". He received honorary degrees from the University of the West of England (Master of Education) in November 2009, "in recognition of his substantial contribution to pioneering work in race relations and the extension of opportunity to socially excluded young people", and the University of Bristol (Doctor of Law) in July 2014 "for his dedication to fighting for equality and civil rights across Bristol and around the world for over 60 years".
In November 2017, Stephenson received a Pride of Britain Award for Lifetime Achievement, presented to him by Lenny Henry, who said: "It is a well-known saying that to achieve greatness you have to stand on the shoulders of giants. You really are a giant. So without you, there wouldn't be any black or Asian politicians."  The judges' citation said: "Thanks to Paul's courage, principles and determination, Britain is a more open and tolerant place today. He has changed the way we all live for the better, and his story reminds us that the battle for civil rights was not confined to America."
In June 2020, following the toppling of the Edward Colston statue in central Bristol by Black Lives Matter protestors, a campaign began to replace the statue with one of Paul Stephenson. On October 20 2020, Great Western Railway named one of its Intercity Express Trains (800 036) in Stephenson's honour at a ceremony at Bristol Temple Meads.
Now age 84 , and suffering from Parkinson's disease, he continues to speak out against the effects of discrimination. He says: "Every generation has a duty to fight against racism, otherwise it will find its way into our country and into our homes. Addressing this challenge is our duty if we wish to seek a happy and prosperous existence".