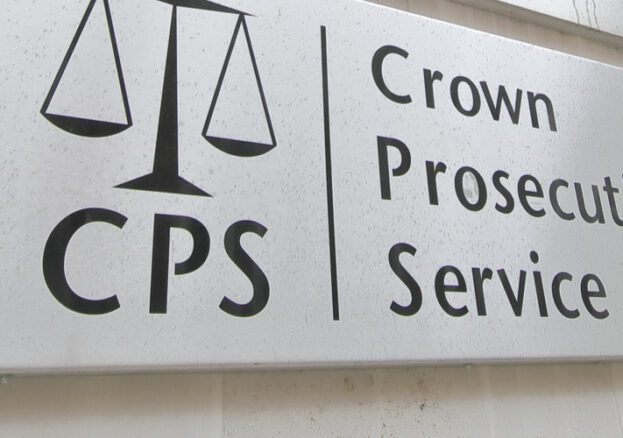 The Crown Prosecution Service
 (CPS)
is responsible for 
delivering justice through the independent prosecution of crime. 
As the principal prosecuting authority across England and Wales the nature and diversity of cases we advise on and prosecute means our work is often challenging and complex.
It's made up of a diverse range of legal and non-legal professionals from across our 14 regions within England and Wales, working to make a difference to the public they serve. 
When it comes to recruitment our focus is on attracting the very best, ensuring all our talented personnel are supported throughout their careers within the CPS, from learning and career development opportunities to their mental and physical wellbeing. The skills and values that diverse individuals bring into the CPS are essential to our business and underpins everything we do; therefore, we ensure there are a wide range of opportunities to join us, whatever your background.    
Our employees cover a wide range of professions from Training Tutors, Policy Advisors and Facility Managers to Paralegals, Caseworkers and Prosecutors.  
One way into the CPS is through one of our apprenticeships, we currently offer funded apprenticeships at a range of levels across legal, human resources, operational delivery and finance professions. If you already have professional qualifications, the CPS offers learning and development opportunities at all levels, as part of our commitment to invest in every one of our employees.  
The CPS currently has several vacancies open across a range of directorates. To find out more please visit our website https://www.cps.gov.uk/careers-cps.  
Legal Trainee 
Employment at the CPS means that I can build a career out of public service and use my skills to contribute to justice for all those involved in the criminal justice system.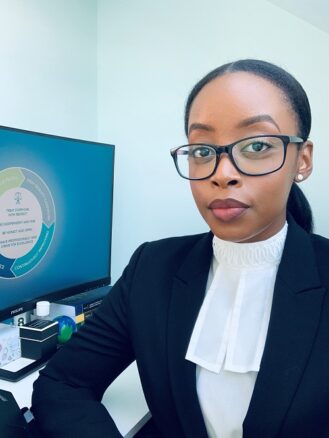 My name is Clara Sibanda and I am a Pupil Barrister within the Crown Prosecution Service.  
I was driven to join the CPS, as I wanted to partake in the opportunities that the CPS offers its trainees, which are not readily available at other training organisations – e.g. secondments within other branches of the Civil Service or external organisations. Within my first six months, I was given the opportunity to spend one month in the Homicide Unit and another at Red Lion Chambers. 
I also wanted to utilise opportunities to do more than just work. There are many welcoming and proactive staff networks that one can join. One such network that I am an Executive Committee Member of is the National Black Crown Prosecution Association. With the NBCPA, I have been involved in proactively advocating for equality, diversity and inclusion. We have done and continue to do work to promote the needs of our membership, provide training and celebrate our cultures, as with South Asian Heritage Month and Black History Month.  
The process of applying to become a Pupil Barrister at the CPS was straightforward but as challenging as one would expect of pupillage applications. The key, I found, was to be persistent and ask for help from those who had succeeded. It was on my third attempt that I was successful and since then, it has been a steep learning curve. 
No two days are the same. I appear in person and online to conduct hearings on behalf of the Crown and the cases are always varied. Drugs and stalking on one day, possession of firearms and robbery on another. Like any other, it is not a career without its difficulties. It is well worth doing and I encourage you to apply. 
Prosecutor
Employment at the CPS means that I get to make a genuine impact on society, through the delivery of justice across all my work.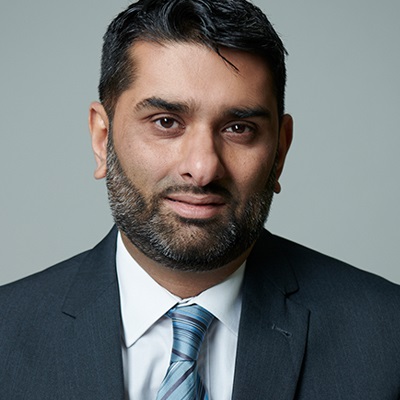 My name is Maqsood Khan, and I am a Senior Crown Prosecutor within the CPS Mersey Cheshire area.  
Prior to joining CPS in 2005 I was an Organic Chemist. However, I needed a new challenge within my professional life, and it was from this that I developed an interest for the CPS. 
My wife, Zaheda, works for the CPS as a Prosecutor. She encouraged me to join CPS to pursue a career path as a lawyer – and that's exactly what I did. I joined CPS as a Witness Care Manager.  
In 2007, I was successfully gained a scholarship from the CPS to fund my CPE – the start of my journey to become a CPS Prosecutor. Upon completion, I was then offered a Training Contract, qualifying in 2016 becoming a Crown Prosecutor, and then promoted to Senior Crown Prosecutor in 2018.  
Throughout my time at the CPS, the one thing I can say I have been offered is a good work/life balance. I have 2 children, and I can say I have never missed a single sports day, parents evening or a school play – because of the flexibility CPS offers. 
Having held a variety of roles across the CPS, I have found that at each of the various stages of my career the relevant training has been available for me to progress to the place I am today – ultimately increasing my knowledge and understanding of the Criminal Justice System that has made me a better lawyer today. 
Human Resources
Employment at the CPS means that I can have a satisfying career and a good work life balance. 
My name is Dionne Moodie and I am a HR Advisor within the Complex HR Case team at the CPS.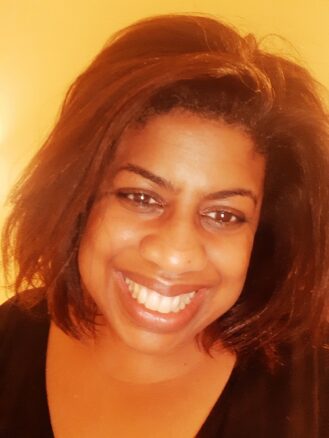 I applied to the CPS after finishing a degree in International Relations and Development Studies. I saw a big campaign within the Metro newspaper and decided to apply despite not really having an in-depth knowledge of the CPS. The location preference I chose in the application form aligned me to a HR post. 
It was a baptism of fire working as an A2 Administrator in the recruitment team. There were so many recruitment campaigns but with the support of my colleagues, I quickly got used to the office environment and the pace of life in HR. I was given lots of opportunities for promotion, starting with temporary promotions at a higher level to eventually securing a permeant promotion to HR Officer. I was promoted to a HR Manager within the same team a year later.  
I have had my development supported throughout the years, with my Individual Learning Account enabling me to attend external training, as well as being sponsored to undertake the CIPD Experience Assessment.  
I had thought that my time in the CPS would be brief, but I found it was such a great place to work, with a supportive culture; that is ready to listen to its employees and strives to improve year on year.