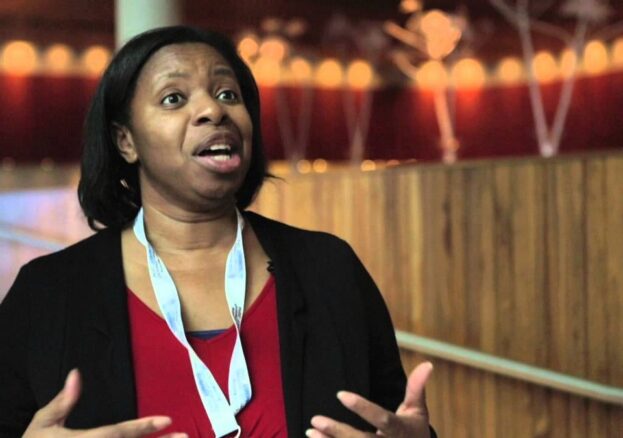 Felicia Kwaku has been highlighted as one of the most influential Black, Asian and minority ethnic (BAME) people in health for 2022 by the Health Service Journal (HSJ).
HSJ's annual list showcases the top 50 BAME figures who will have the most influence in the English NHS, and health policy, over the next 12 months. Felicia, was included in recognition of her work to speak up for nursing staff who were fearful of the COVID-19 pandemic and its impact.
The HSJ highlighted Felicia's efforts to catalogue multiple concerns from healthcare workers, particularly issues with personal protective equipment and the need for appropriate risk assessments, as well as her work to produce a list of recommendations for managers.
In addition to her role at King's, Felicia is Chair of the Chief Nursing Officer & Chief Midwifery Officer's Black and Minority Ethnic Strategic Advisory Group at NHS England, which won two awards in 2022: the HSJ Staff Wellbeing award and the Zenith Global Health award for Diversity, Equity and Inclusion. Both awards recognised the group's emergency COVID response, focusing on BAME workforce experiences.
Felicia has also recently been presented with a Leadership and Empowerment award by the Caribbean & African Health Network, honouring her contributions to the health and wellbeing of the Caribbean and African community across England.
"I was delighted to be included in the HSJ's list for a second time, and I'm incredibly proud to be among so many inspirational nurses and midwives," Felicia Kwaku said. "For me, these awards recognise the huge amount of work by so many of my colleagues across the country and here at Team King's, and my achievements would not have been possible without their support.
"I'm particularly proud to be recognised for my leadership by the Caribbean & African Health Network. I hope I can continue to lead by example, inspire, challenge stereotypes and represent staff who need to be heard and respected."