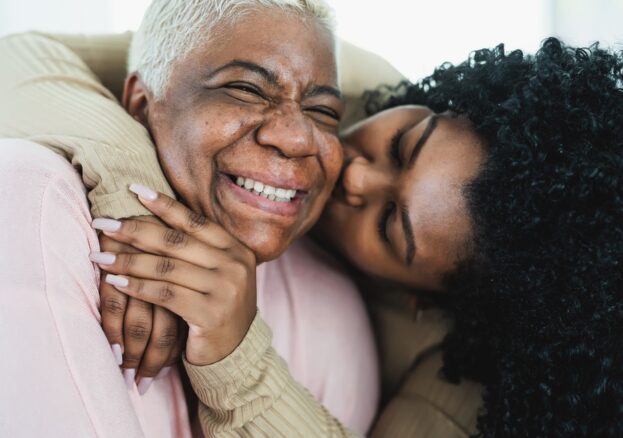 With enthusiasm, I embarked on my psychology degree as a mature student. At 27 I was one of the youngest in my group. Most women had school-age children, some had already raised their families and I had run my own successful fashion business and travelled the world.
Nerves were high as we stepped out of our comfort zones and entered academia. In one of the initial sessions, we were asked to list the skills we brought with us. I still remember the frustration as the women looked blankly at our lecturer wondering what possible skills they could bring? We were attending university, after all, to get educated. There seemed a sharp divide between what we knew already and what we were going to learn, until Hannah, our lecturer, started to draw out the skills many women had already mastered as a result of managing a home and raising a family.
These women were already experts at organisation, communication and negotiation. Not to mention nursing, teaching, accounting, juggling and the development of a powerful sixth sense. The women were both delighted and shocked to find out they had already achieved so much. As women, we are often guilty of undervaluing ourselves and failing to acknowledge our many achievements. We simply don't take enough timeout to celebrate how amazing women are, every day of the week.
The first African woman
How does the saying go? "Behind every good man is a woman." Let's take this a step further. Imagine if women stopped giving birth. There would be no good people. No politicians, scientists, artists, doctors or activists and accountants. Without women the world over birthing and raising children there would be no next generation. People simply wouldn't exist. Nothing is more important than birthing the next generation. So is the power of a woman.
Science has it, that we all date back through the female genetic code to one African woman. "Modern human beings can trace their ancestry back to a single woman who lived 200,000 years ago in Africa. This one woman was nicknamed, Eve." Through the labour of women, we are each blessed with life. We must give thanks daily for our lives and celebrate our parents and ancestors.
Women of influence and power
Women are not limited to being mothers and carers. I am sure the original Eve was a great leader. Women have many faces and are just as likely to be found in politics or finance as in the kitchen, in fact, more likely. 42% of businesses in the USA are owned by women. Black women in the UK have the highest rate of business ownership. We also show up on Fortune Magazines' top 50 Black Executives. We are out here big, bold, bodacious and beautiful.
We have much to celebrate. We have an inner power a divine purpose. A force that burns from within propelling us to show up in the world and be all we can be. We are women of influence and power. We come from a line of courageous and determined women, spirited and passionate women. Despite all the challenges, pain and struggles, we rise.
Stepping into Greatness
Are you stepping into your greatness and standing fully in your power? Each woman is here for a reason and has a unique gift to offer the world. We have an inner power that we must harvest. Oprah said she always loved talking. She took her gift and worked it! What do you love to do most? How can you nurture and shape your unique gifts? What is it that stops you being in your full power? Remember, your tiara is already paid for. It's your inheritance. 'Tomorrow is not what it used to be' it is a new day for you to create. Your destiny is not a point in time. You are programming your destiny every minute of every day. So take time to get clear about what you are creating in your life.
Find your Mentors
Who are your mentors? Who is modelling a future you wish to step into? Is it Maya Angelou writer, poet and activist, Oscar-winning Halle Berry or Viola Davis, New York Times best seller and Fix your Life host, Iyanla Vanzant? Is it Dianne Abbott? The UK's first black female woman elected to parliament, and after 35 years, she's now the longest-running Black MP. Michelle Obama former First Lady of the USA, Lawyer, Author, Speaker and Change Maker. Is it Sheila Crump Johnson, entrepreneur, proud mother of two and the first female African-American billionaire? She got there before Oprah who is definitely on my list of Mentors. Maybe it's Rhianna billionaire Entrepreneur, Mother and Musician. There are a growing number of women who are rich in so many ways and stepping out on purpose.
International Women's Day
March 8th is International Women's Day a time of celebration. So what are we celebrating? What really makes women so powerful? Is it our gentle nature, our beauty, our courage, resilience and determination? Maybe it's innovation and creativity and our capacity for implementation. We get stuff done! In answer to these questions, I simply say. Like the earth herself, we give life and have birthed the world's people. Like water, we are refreshing, peaceful and needed by all. Like fire we embrace both rage and radiance ready to warm or destroy. Like the wind, we are given to change. We are daughters, sisters, partners, wives, mothers, aunts, friends and lovers. We are business owners and bosses, ladies who lunch and ladies who can pack a punch. From accountants to Zen masters, we are stepping out in all guises and walks of life. So whatever you seek, remember to acknowledge your achievements and take time out to celebrate how amazing women are, each and every day of the week.
Caroline Shola Arewa known as the Energy Doctor, is a highly respected figure in the fields of spirituality and wellness, recognized for her expertise in Energy work. With over 3 decades of international experience and awards. Shola is a psychologist, speaker and author of 100s of published articles and five books, including best sellers "Opening to Spirit" and "Energy 4 Life". Shola trains Spiritual Coaches and supports individuals to reclaim their energy, enhance their well-being and transform their lives. Shola helps you get your Energy back and your Life on track!