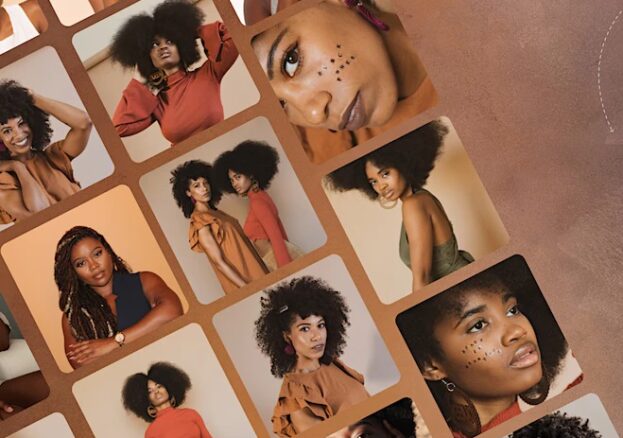 To celebrate Women's History Month and International Women's Day 2023 – join us on Saturday 11 March for an exciting programme of activities to celebrate everyday Black women and girls.
WHY ARE CELEBRATING WOMEN'S HISTORY MONTH 2023?
During March, Women's History Month celebrates the vital role of women in history and acknowledges women's contributions to culture and society.
But historically, the contributions of Black women, some of who have been behind several of the world's impactful social movements, lacks wide recognition or are entirely erased from public historical narratives. Yet, the very fabric of society would be different without the contributions from Black women.
Here in the UK, join us on Saturday, 11 March 2023, as we acknowledge the labour, sacrifices, and the incredible and inspirational contributions of dedicated pioneers who contributed and helped shape our world, as well as the committed Black women who have continued the exceptional work set by their forerunners.
WHY DO WE CELEBRATE INTERNATIONAL WOMEN'S DAY (IWD) 2023?
IWD is celebrated annually on 8 March to recognise women's social, economic, cultural, and political achievements, raise awareness of discrimination and bias, and inspire and empower us to take action for equality.
Black women and girls exist at the intersection of racism and misogyny, we are marginalised and discriminated against for being Black and being women – we live in both identities at all times.
Date and time
Sat, 11 March 2023, 11:00 – 19:00 GMT
Location: NOVOTEL West London Hammersmith International Ctre 1, Shortlands Hammersmith London W6 8DR
In seeking gender equality, the mainstream women's movement lacks real inclusion in celebrating Black women's achievements and raising issues that affect our intersecting identities, not because of our lack of participation in eradicating gender oppression. But the result of anti-Blackness, lack of real allyship and solidarity. Black women's challenges are generally ignored or not raised at all.
Join us on Saturday, 11 March 2023, at Novotel London West Conference Centre where the experiences and needs of Black women and girls are centred.