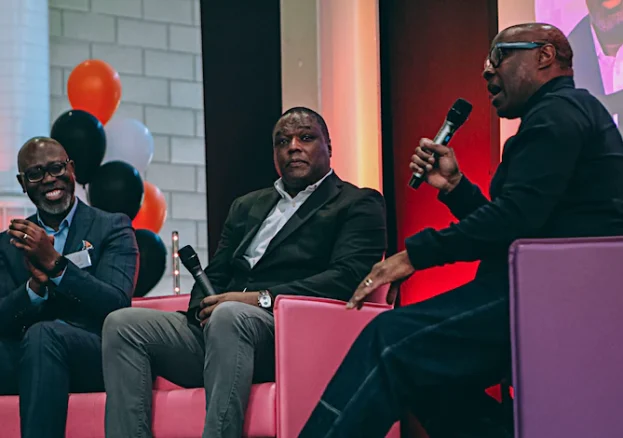 The Black in Sport Summit was launched in 2022 to celebrate the achievements of black people across the sports industry and to inspire a new generation of sports industry professionals.
With the backing of Sky and Loughborough University, the Black in Sport Summit returns in 2023 at the iconic London Stadium in Stratford – home of West Ham United Football Club and the host venue for the London 2012 Olympic and Paralympic Games.
The movement was also borne out of a desire to change the narrative in sport and to tackle discrimination and underrepresentation of black people in the sector. With the themes for 2023 – "Excellence, Leverage, and Influence", BISS continues to build a community of current and aspiring professionals in the sector and promotes the idea that a career in sport is available to everyone.
Location: London Stadium Queen Elizabeth Olympic Park London E20 2ST
Tickets: £16.96
Get Tickets Here
Now in its second year, the 2023 event will be hosted by Sky Sports presenter Mike Wedderburn alongside Anita Abayomi. Taking place on Saturday 25th March 2023, it will feature a high-profile line up of keynote speakers, panel discussions, and networking opportunities with current and future professionals in the sports industry.