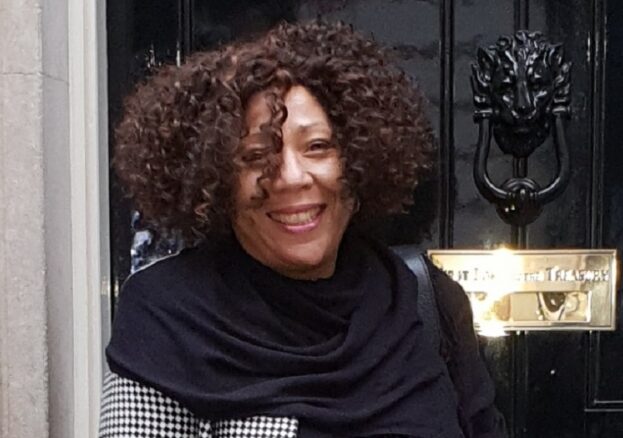 We wish to improve the social, health and well-being of our beneficiaries. Our activities impact education, self-knowledge, motivation, and inspiration. Our activities include mental and physical activities which impact health and well-being of our elders, developing feelings of belonging to a community, mood, and joy. Our activities bring joy using the Arts to tell the stories of our Black Heroes.
As part of Black History Month and beyond, this project will share the story of the life of John Archer the first black mayor of Battersea (elected 1913), and the first black mayor appointed in London. He was also a black rights civil campaigner and activist for labour rights and other social issues.
The project will include two grand gala events, and a series of weekly virtual events. The activities around this are:
Workshops for primary school children held at Wandsworth Libraries, including a facilitator running the workshops and a videographer. Students will have seen a recording of the play on the life of John Archer
Talk from historian Patrick Vernon
Pop up exhibition at Black History Month Gala event at Battersea Arts Centre Grand Hall (1 Oct 2021). This will be an intergenerational event where school children will present their project work to Windrush elders
Reminiscence sessions at another intergenerational event at Fairfield Hall, Croydon (Sun 31 Oct 3031), where the play the Story of John Archer will be performed
Black Heroes Grand Gala Events
Two grand gala events, opening and closing Black History Month 2021. An intergenerational extravaganza with the young learning from the old, the old learning from the young. Forging relationships, respect, and inspiring synergetic creative pockets of 'being', 'feeling', 'empowerment' and 'just stuff'.  We look for young and old talent who wish to join our activities and events, which are inclusive and participatory.
The gala events are a culmination of BHF's work over two years. During that time, we have written 3 plays, recorded oral histories of local Black people, curated a 6-week exhibition Black Heroes @ The Gallery in Piccadilly, together with virtual dissemination through our community Black Heroes Soul Food Cafe and Virtual Locomotion online events. Whilst we have continued online events during lockdown, we need a showcase for our work to reach new audiences and engage a wider community in this important heritage. This intergenerational project will reach communities who have been most isolated in lockdown, children, and the elderly.
1)     Windrush BHM21 Gala Celebration, Grand Hall, Battersea Arts Centre, Fri 1 Oct 2021.
A Grand Gala Luncheon Event for the elderly Windrush Generation, hosted by school children and local artists in the community.
In preparation for the event, the children will attend workshops including a screening of the recording of 'The Story of John Archer', a presentation from historian Patrick Vernon, and facilitation by dramaturg Jennifer Farmer, where they will create their responses in spoken word, images, music, drama, and video.  The outputs from these will be presented at the Grand Gala Luncheon.
The Grand Gala Luncheon will include:
Lunch for Windrush generation guests from local community homes
Pop-Up Exhibition of Black Heroes – Windrush: Before and Beyond
Presentations and other Outputs from the children's workshops
Screening of documentary film – The Story of Sam King – founder of Windrush Foundation
Screening of recording of play – The Story of John Archer
Local Artist Performance – artists tbc
Windrush BHM21 Gala Celebrations, Fairfield Hall in Croydon, Sun 31 Oct 3031.
A Gala Evening of Reminiscence
Celebrating John Archer, Claudia Jones and Sam King
Lunch/Dinner, Music, and Dance
Black Heroes Virtual Events for Black History Month 2021
In addition to these two gala events, the Black Heroes Foundation is hosting Black Heroes Virtual events for members and friends of the Windrush Generation. Song, dance, quiz, interviews, and stories of Black Heroes.
1.      Virtual Locomotion – Windrush Café
Lunch Time – 12:30 – 13:30 every Thursday throughout October
Song, dance, chatting, quiz, and sharing of a story about a Black Hero
2.      Black Heroes Virtual Soul Food Café
Evenings – 19:30 – 20:30 every Friday throughout October
An evening of fun. Song, dance, chatting, and interviews with persons celebrating Black Culture and Life.
Funded by Arts Council England, Wandsworth Council and Heritage Lottery Fund
Supported by Battersea Arts Centre and Croydon Fairfield Hall.