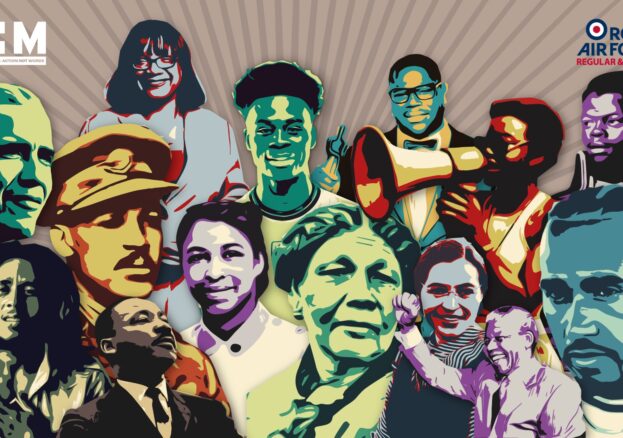 Black History Month 2022 will be producing a new updated  Black History Month Resource Pack 2022
Our intention is that each pack should be used as a set of source materials which individual organisations can customize, to reflect their precise needs and preferred house style.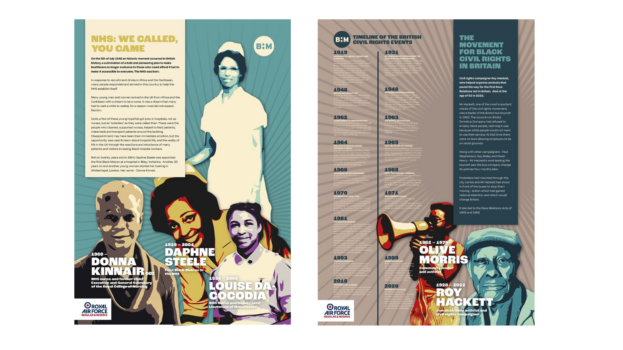 For Schools
Reflecting the diversity of schools across the country, we have chosen to use a range of lesson plan formats to mirror this difference, and to provide more schools with an opportunity of an immediate point of familiarity, which will enable some schools to teach these lessons without further modification.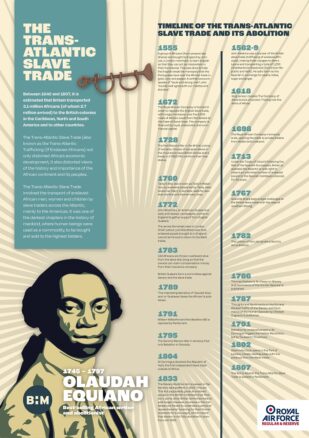 This creative and innovative pack is of exceptional quality, and we pay tribute to the hard work and dedication of the Black community who have strived to make Britain what it is today.
Companies and other organisations
The 5 Posters have also been designed in an exhibition pull-up format size 2000 x 850 for companies and organisations and event organizers who would like to have Black History Month Displays.  We are able to supply full artwork so you can add your logos before you print on an exhibition stand locally.
WHAT'S INCLUDED – 5 posters A1 as follows:
A Timeline of The UK's Civil Rights Movement
The Slave Trade
A History of Service and Sacrifice
NHS – We Called; You Came.
Individual British and Global Icons Posters – *A4 Downloads to Print
Downloadable Head Teachers assembly notes
Downloadable Lesson Plans for Secondary Schools
Downloadable Lesson Plan for Primary Schools
Downloadable worksheets for Black History Month 2022 (We will include materials for Windrush Day at 75 for June 2023 )
 Screensaver for companies and organisations
ORDER NOW FOR £54.50 (PLUS £9.95 postage in the UK).  £ 64.45
Due to an unexpected high demand at the moment. We are working hard to meet the delivery schedule of 3 working days.
Royal Mail strikes this weekend are affecting our delivery schedules. Please bear with us.
Make your purchase here:  SOLD OUT
Any questions Please email us at:
packs@blackhistorymonth.org.uk
Black History Month Resource Pack and Exhibition resource pack will also be available to other organisations and event organizers who would like Black History Month Displays.
We have created the artwork in roller Blinds artwork to Print and Display
Black History Month Magazine 2022
This year we will be printing 60,000 copies and will make the magazine as widely available as possible, due to the big increase in printing and distribution costs we would ask organisations to support us and buy copies of the national magazine for their events and organisations.  We have seen a massive increase in printing and your contribution would help us greatly this year.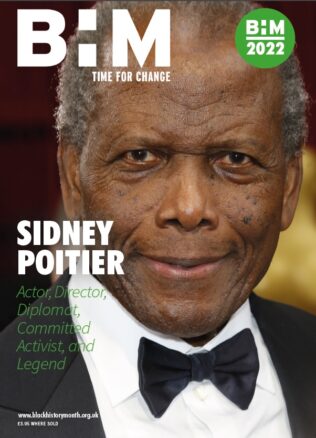 Companies and  Organisations who would like to guarantee to receive the magazine the support Black History Month and the Magazine by buying a box of 50 Black History Month Magazine from us would be very grateful.
The Magazine will be delivered to you via our printer,  via UPS straight from Print. The Cost for a box of 50 magazines is £65.00 ( This may change if the size of the magazine increases)
Make your purchase here: SOLD OUT
If you would like to order 2 Black History Month Magazines – The Cost including post and packaging is £6.99
Make your purchase here:
Back Issues of the Printed Magazine, SOLD OUT 
Black History Month Magazine 2021
Black History Month Magazine 2021 by Black History Month – Issuu
Black History Month Magazine 2020  https://issuu.com/blackhistorymonth/docs/bhm_magazine_2020
Black History Month Magazine 2019 https://issuu.com/blackhistorymonth/docs/black_history_month_magazine__2019
Black History Month Magazine 2018 https://issuu.com/blackhistorymonth/docs/bhm_2018