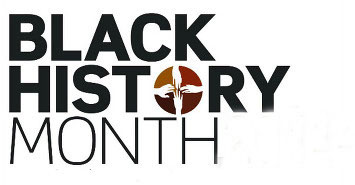 Black people (from African and Caribbean backgrounds) make up around 12% of the national population here in the UK, but studies show that about 30% of our 12% turn up to the polls at any given election.
The reasons for this disconnection with politics are not only vast, but are deeply entrenched too. Some people are merely uninterested or unknowledgeable about politics, others simply cannot relate to the personalities of the candidates. Some feel as if a party no longer holds their best interests at heart and others do not trust the government in general.
For me, each of these reasons are entirely justifiable as to why you may not go to the polls on election day, but this issue of not voting begins to set into motion a vicious cycle.
First of all, not voting means that we become an untargeted demographic by MP's when they begin canvasing and we are excluded from their intended targets if they make office and when they begin to make policies.
It therefore creates a vicious cycle. Black people don't vote because they don't feel cared for and MP's don't care about Black people because Black people don't vote for them. This vicious cycle has consequences.
One of which is that in areas with a high percentage of Black citizens, the MP who represents them isn't necessarily Black, or in the rare case where we feel fairly represented by an MP, we begrudgingly vote for them because they are the only Black person on the ballot.
By the end of this cycle, what you ultimately end up finding is that our democratically elected representatives are not actually representative of the nation in which they have been chosen to represent. There are then four years of this and at the end of it all, this cycle starts again.
At present, 41 of our MP's – or 4.2%, are from Ethnic Minority backgrounds, a stark contract to the fact that 30% of the country comes from an Ethnic Minority Background. This is unrepresentative. It is not truly democratic.
Having recognised that this vicious cycle of unrepresentative representatives must be broken somewhere, we decided that rather placing blame on the Black community for not trusting in an inherently flawed system, that we would focus on the MP's.
How do we do this? Quite simply actually. We task someone with emailing every single elected MP about their opinion on Black History Month.
Yes. Every. Single. MP.
This takes a while and since we are a media outlet, the MP's rightfully distrust us. So as a condition for their statement, we promise not to change a word of what they have said, no matter how wrong it is, how much they hate what we stand for.
Anyway, after this poor soul manages to get a response from everyone, it's about February and the responses are pretty varied.  Some MP's get back straight away, some promise to get back to us closer to October, some don't get back to us at all and others kindly refuse.
No matter what happens, we make one promise; whoever gives us a statement, gets published.
In the past this has put us in a "you're shooting the messenger" kind of scenario for posting some people and/or their weak statements. This year a lot of you shot us because we were fortunate enough to get a response back from the Prime Minister, Theresa May – who many of you dislike for her controversial deportation policies and voting record back when she was Home Secretary.
Now whilst I am happy with the backlash, I do have to address some of the more hurtful and audacious claims that were made.
1) We are not part of the 'Tory/Labour/anyone' Propaganda machine.
Like I said, we email every single MP. Who gets back, gets published.
2) By Publishing MP's, they control the narrative.
Nobody outside of the BHM team decides what we talk about at BHM. Secondly, none of these people threw their comments at us. We contacted them with regards to their opinion about a longstanding nationally observed holiday. (The First BHM was observed in 1978.)
3) We shouldn't allow certain people a voice on this topic.
Well that's just cold. You're trying to apply a utilitarian approach to a minority problem. We are a community platform that proposes better representation everywhere – so to say that we should only listen to the majority of Black people's political views is counter-intuitive.  I, like everyone else at BHM believes that BLACK LIVES MATTER and that means ALL BLACK LIVES MATTER, regardless of their political stance and regardless of our opinion on their view.
4) By including Asian figures such as Keith Vaz, we buy into this notion of 'Political Blackness.'
Political Blackness doesn't exist and I will address why in a future history lesson. Secondly, 'Political Blackness' is a lazy term used to clump together every non-White ethnic group in this country in a deliberate attempt at identity erasure.
Minority Ethnic groups in this country have fought long and hard for their voice to be heard and this term not only ignores their plight, but all of our Black and Minority Ethnic developments too. It is disrespectful to not only us to mislabel people by a title we stand proud next to, but to them as well, for mislabelling a part of their identity. LGBT+ groups have established this, but it seems that some people cannot make that same distinction when it comes to the race segment on identity.
With that now having been addressed, I would also like to say that as Editor, I'm happy with the backlash we received for picturing Theresa May and you can see that by my shameless retweeting of some of the better critiques. But I'm happy not because this was some grand publicity stunt that went well, but because our intent – which is to break this vicious cycle of misrepresentation – is starting to bare fruit. We want more Black people interested in politics, we want more Black people running in elections and we want our 12% in Parliament. We want a better democracy and we want to be involved when it arrives.
But most importantly, I want you to notice who didn't get back to us. Take note of who thought that the largest celebration of Black achievement, history and culture – would be better without them in it.
I would like to give a special thanks to all of our Black MP's.
Kate Osamor – Edmonton
Clive Lewis – Norwich South
James Cleverly – Braintree
Chuka Umunna – Streatham
Chi Onwurah -Newcastle Upon Tyne Central
Kwasi Kwarteng – Spelthorne
Sam Gyimah – East Surrey
Helen Grant – Maidstone and The Weald
Dawn Butler – Brent South and Brent Central
Adam Afriyie – Windsor
David Lammy – Tottenham
Mark Hendrick –  Preston
Diane Abbott – Hackney North and Stoke Newington
Omar Alleyne-Lawler,
Editor of Black History Month 365