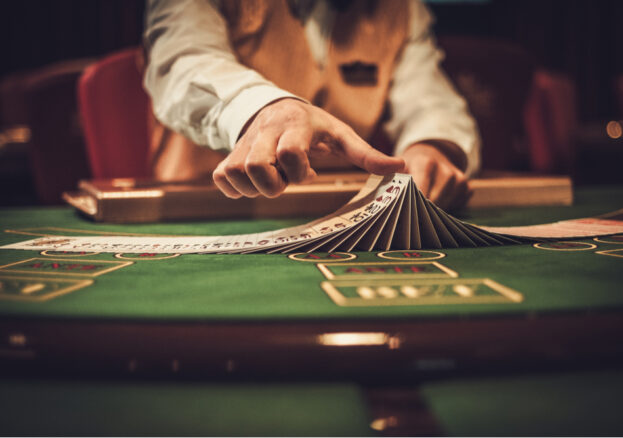 Despite the fact that poker has traditionally been dominated by white faces around the gaming tables, several players over the last couple of decades have set about changing the scene. Although they all hail from different backgrounds and varied walks of life, these are the three most successful black poker icons of all time, each with unique and interesting stories to tell.
Paul Darden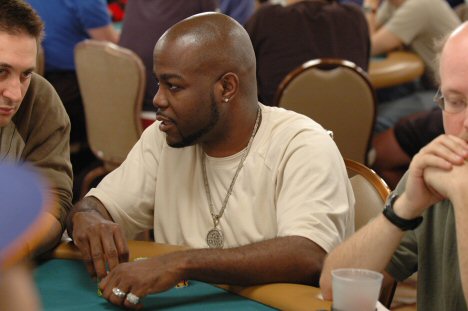 Poker is just one of several vocations at which Paul Darden has enjoyed success, which considering the difficulties that blighted his early life, make his rise to prominence all the more special, after being wrongly accused of murder as a teenager. After overcoming such a huge obstacle, Darden never looked back, and the experience made him even more determined to succeed.
His initial rise to prominence in the poker scene came with deep runs in seven-card stud tournaments, before he eventually winning his only WSOP bracelet in 2001 playing this variant of the game. That success was followed by winning his first World Poker Tour title in 2002, reigning supreme in the main event of the Gold Rush tournament. He also continued to rank highly and in the money at other prestigious tournaments around the world.
During his most successful tournament years, Darden benefitted from the mentorship of legendary Phil Ivey, who will feature later in this article. Keen to pay that experience forward, Darden himself has taken to mentoring fellow players, including Amnon Filippi who hails from New York, who has also become a notable professional poker player in his own right.
These days Darden can most frequently be found competing in major online poker tournaments, although he still travels around the globe to compete at Tour events whenever he can. Over the course of his career, Darden is believed to have earned almost $2.5 million, making, reaching a ranking of 91st on the All Time Money List at his peak.
David Williams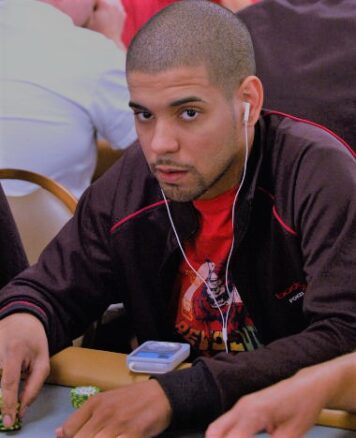 Hailing from Texas, the local Hold'em poker isn't the only game in town that keeps David Williams busy at the tables. Before becoming a professional poker player, he was an established player of Magic: The Gathering, regularly competing at World Championships in destinations all around the globe.
Perhaps the two things that tie Magic and Poker together for Williams is his love for strategic gaming. Nevertheless, his true breakthrough in the professional poker scene came at the 2004 WSOP, having started out by winning his buy-in via an online tournament, then making it all the way to the final table at the main event. Although he ultimately finished second to Greg Raymer, winning a runner-up prize of $3.5 million wasn't exactly a bad consolation.
Between competing at WSOP and World Poker Tour events, Williams has made almost $9 million in earnings from tournaments, according to career statistics at The Hendon Mob, while he currently ranks 57th on the United States All Time Money List and 3rd in his native Texas. His only WSOP bracelet came in 2006 during a seven-card stud event, although amusingly, his mother Shirley Williams actually got further at the 2006 WSOP Main Event.
Most recently Williams has been a regular competing in top online poker tournaments, whilst also continuing his passion for Magic, combining these two games to great effect and living the dream from his current base in Las Vegas. That said, Williams has often claimed that he plays Magic for fun and poker to make his money, although there's no doubt he's enjoyed great success in both over the years.
Phil Ivey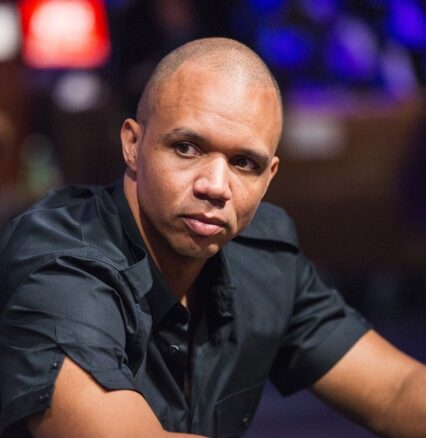 Without any shadow of a doubt, Phil Ivey is one of the best poker players of all time, and throughout his peak years, he absolutely dominated the scene. After moving from California to New Jersey as a child, he soon got the taste for poker by playing against work colleagues as a young telemarketer. Always a keen student of the game, he followed the progress of top poker stars and carefully analysed their hands, looking to make his own mark in the future.
Interestingly, the first casino floor experiences for Ivey were in Atlantic City, getting in to play poker tournaments with a fake ID, which earned him the "No Home Jerome" nickname. When he hit the professional circuit legitimately and won three World Series of Poker bracelets in 2002, "The Phenom" became another popular nickname, along with being regarded as "the Tiger Woods of Poker" for his continued success in prestige tournaments.
Between 2000 and 20014, Ivey racked up an impressive haul of 10 WSOP bracelets, along with a whole host of other triumphs playing Texas Hold'em or other poker variants. He was also a regular on both the World and European Poker Tour, along with making frequent televised poker tournaments and special events. Despite his great skill, Ivey was actually beaten by actor Don Cheadle during NBC's "National Heads-Up Poker Championship" in 2007.
Over the course of his amazing poker career, Ivey has amassed a fortune estimated to be more than $100 million, with his biggest wins coming from tournaments, exclusive cash games, and online poker tourneys. That said, Ivey has kept his feet on the ground throughout all his success, paying it forward by establishing his own charitable foundations, whilst also regularly mentoring other aspiring black poker players following in his footsteps.
Trio of Poker Greats
All three of these players have certainly made their mark as professional poker players. What's more, they all remain active and have forged exceptional careers from the game, continuing to prove that no matter your background, race, colour, or creed; poker is genuinely a game that's open to anyone and everyone. If you set your mind and ambition towards being one of the best, there's always a seat at the table.