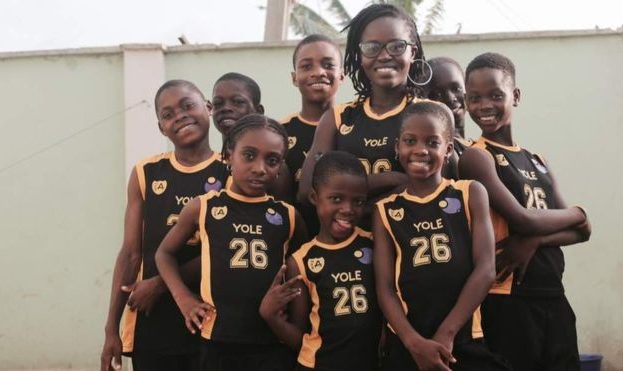 Living in the slums of Ikorodu, Lagos, the dance troupe was created in 2014 to get kids from poor homes off the streets.
Recently, videos of them dancing on social media have caught the attention of celebrities like Rihanna, Naomi Campbell and Diddy.
Seyi Oluyole is the 26-year-old responsible for turning their streets into a dance studio.
She's the founder of The Dream Catchers, an organisation which gives these children a home while teaching them to dance.

"As a teenager, I had slept on the road a couple of times due to some financial issues my family was going through," Seyi tells Newsbeat.
"Hence my passion was born to help other children."
The Ikorodu Kids Instagram is full of videos of them dancing in the Nigerian heat to afrobeats' stars like Wizkid and UK artists like Big Shaq.
The nine children in the group range from age six to 15-years-old and up until a few days ago, most of them hadn't heard of Rihanna.
"We've tagged [posts] and tried to get the attention of so many people, it never worked. But this one just happened," Seyi says.
Rihanna shared a video of the kids with her 60 million Instagram followers to celebrate becoming the most streamed female artist of all time on Apple music.
It wasn't long before other celebrities followed suit, with Naomi Campbell writing, "Dancing QUEENS… can't wait to meet you in person" on her post.


"Considering their backgrounds, most of the kids did not really know them [the celebrities]," says Seyi.
"The whole idea that the person who saw the video is a celebrity in another country is what they loved the most. We had some tears when I explained what it meant.
"A lot of us cried because it's like the moment we've always been waiting for might be here.
"People have told us we are wasting our time. People have told the children they could never make it."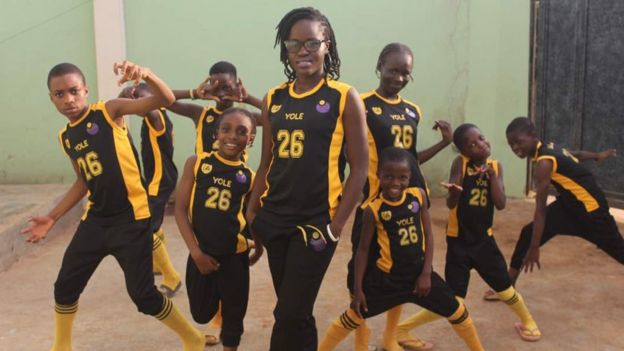 But it's not just fame they're hoping for.
Seyi uses dance to encourage the children to do well in school.
"The kids rehearse at the house and our backyard," she tells us.
"On school days, we spend an hour rehearsing but it depends on how technical we want the choreography to be.
"They love to dance so much, but if they aren't keeping up with their school work we won't rehearse," she insists.
The Ikorodu Kids aren't the first African dance group to get international recognition.
Last year, rapper French Montana travelled to Kampala in Uganda to film a music video for his song 'Unforgettable' with Triplets the Ghetto Kids – a Ugandan dance group of orphaned children.
The video now has over 644 million views on YouTube, its popularity often credited for making the song go five times platinum.
Seyi hopes similar fortune will follow the Ikorodu Kids.
"The kids hope to become great individuals.
"To change the world through dance and be on stages like the Grammys, BET and MTV. They also hope to meet the likes of Serena Williams and Oprah," she says.
"Our vision is for every child to have access to a good education as far as a Bachelors and Masters degree. We hope the kids can attain this height of success through their passion; dancing and acting."