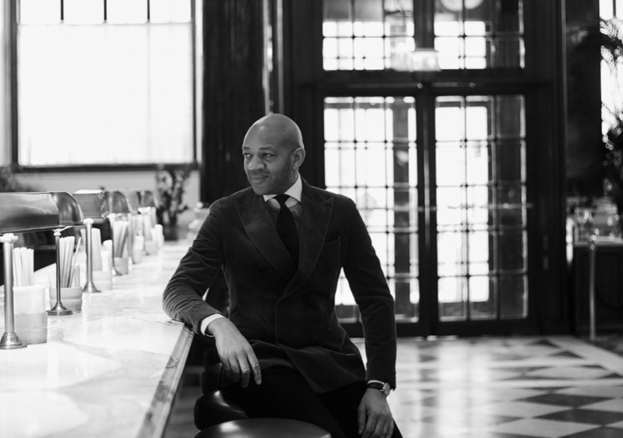 In his current role as CEO of Rossana UK, Darren has taken a little-known heritage Italian kitchen brand and established it as a contemporary kitchen market leader in a sector valued at 2 billion.
As part of this process, Darren is intrinsically involved with some of the leading interior design and architectural practices including Adjaye Associates. David Adjaye, the celebrated British-Ghananian  architect's exhibition is also currently running at The Design Museum. KSR and Foster and Partners are other notable architects whom Darren has worked with.
Luxury Cave, a newly curated e-commerce platform founded by Darren Miller has just  launched at the Design Museum London  exploring the concept of contemporary luxury and showcasing a range of unique objects that represent the best in artistry, innovation, fashion and design.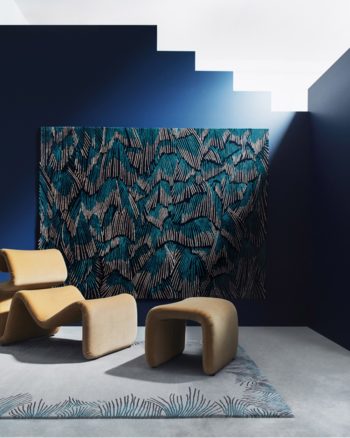 Darren candidly explains how his idea was conceived  at the kitchen table with friends/colleagues  and from inception he has turned  the vision into tangible reality.
The exhibition provides an insight into the newly unveiled digital portal Luxury-Cave.com – which provides a host of rare luxury items and unique services. The aim of the initiative is to present a new viewpoint of luxury that focuses on objects that speak of craftsmanship, emotion and investment of time.
Showcasing objects across categories that include design, automotive, art, jewellery and fashion, Luxury Cave have  hand-picked exclusive brands and small ateliers delivering its strap- line of 'Curation of the Finest'. Art- directed by Simon Costin, everything shown is an item or collection that is either one-off or limited-edition – rare, fine, signature pieces.
One of Luxury Cave's key objectives is to be an effective conduit between "incredible artists, ateliers and artisans and patrons of art and design, allowing traditional skills and innovative vision to flourish."  It is a complete lifestyle ecosystem.
Further details for the Luxury Cave Exhibition: 
Entry to the exhibition is free on  8th February, 9th February and Monday 12th February, Design Museum 224-238 Kensington High Street London W8 6AG