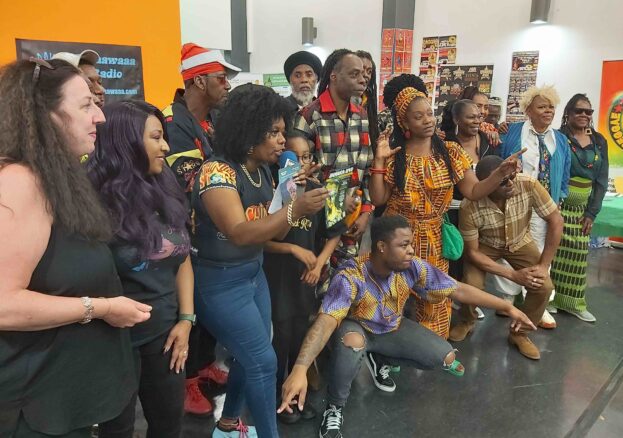 International Reggae Day UK Starts Plans For IRD @ 30
With International Reggae Day (IRD) having recently ended on July 1, the convenor of International Reggae Day UK (IRD UK), BritishBlackMusic.comBlack Music Congress (BBM/BMC), has scheduled the BBM Reggae Stakeholder Meeting 17 on Monday July 17, 6.30-8.30pm for stakeholders to meet via Zoom.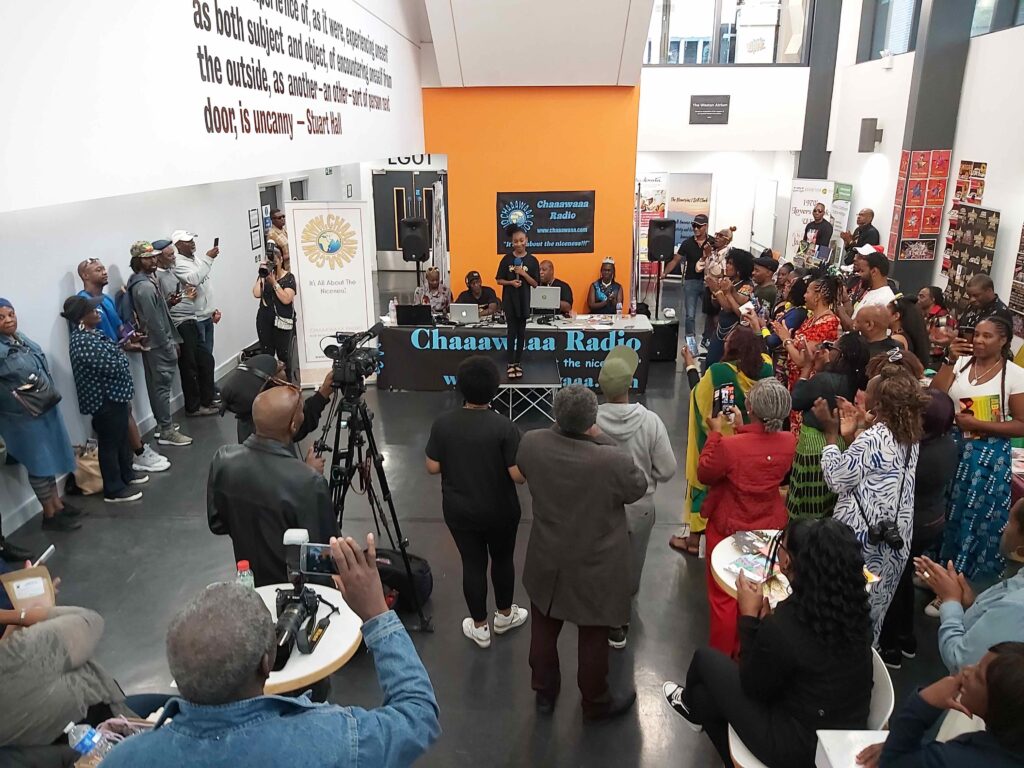 The meeting will be an opportunity for a debrief on the London hub event which took place at Goldsmiths, University of London, start planning for the 2024 events, which will mark the 30th anniversary of IRD, and hear about what other stakeholders can do in other parts of the country. It will start with a one minute silence to mark the recent passing in Kingston and London respectively of singer-songwriters Lord Creator and Nereus Joseph.
This year was the first physical IRD UK events since the Covid-19 pandemic. It started with an Xtra event on June 30 in Harlesden, Brent – dubbed the capital of reggae in Britain.
First was The Brent Black Music History Walk from Willesden to Harlesden, with Brent resident and historical musicologist Kwaku pointing out places of interest along the route, as captured in his 'Brent Black Music History Project' book.
In Harlesden, there was a meeting around The Reggae Tree in front of the Hawkeye record shop attended by Brent Mayor Cllr Orleen Hylton, Brent Council leader Cllr Mohammed Butt, Harlesden councillor Mili Patel, Harrow and Brent London Assembly Member Krupesh Hirani, Wembley Matters environmentalist Martin Francis and The Reggae Tree Ambassador Diane Shrouder-Johnson.
Live performances by Music4Causes ft Kimba and Taz Hypno, a DJ set by DJ Pascoe Sawyers, a prostate cancer awareness talk by Keith 'Gussy' Young, and community stalls took place in nearby Tavistock Hall, where funds were raised for the local Cancer Black Care charity.
July 1 started with the unveiling of a Nubian Jak blue plaque marking the birth in 1977 of the Greensleeves record label in Shepherd's Bush.
Over at Goldsmiths in New Cross, there was a Chaaawaaa Radio DJ set throughout the day in the atrium of the building named after the Jamaican-born academic Professor Stuart Hall. There were stalls selling books, records, African crafts and wellness products. The Musicians Union provided information and merchandise, whilst the Windrush Generation Legacy Association and CeeBee Multimedia provided samples of their respective Caribbean Front Room and Lovers Rock exhibitions.
The conference room had a 30th anniversary screening of the short reggae feature film 'We The Ragamuffin', followed by a Q&A with director Julian Henriques, who is a professor in Goldsmiths' Media, Communications and Cultural Studies department.
There were screenings to mark the 50th anniversary of hip-hop, including the premiere of 'Pama: The Champion Reggae Sound That Influenced US Hip Hop'; Birmingham, the IRD UK 2023 Region Focus; a Roy 'Hawkeye' Forbes-Allen fronted 'In Memoriam' video highlighting some of the recently deceased artists and industryites, followed by a personal reflection on singer-songwriter Noel McKoy's life by Black Heroes Foundation founder Joyce Fraser.
Kenny Passley's 'Women In Reggae' photographic exhibition slide show was followed by a Women In Reggae In Conversation session with lovers rock singers Paulette Tajah, Lady Lex and IRD UK 2023 Region Focus Birmingham Ambassador Audrey Scott.
A freshly created drawing by Mike Hawthorne of a blues party in New Cross raised £250 for Prostate Cancer UK.
Singers on the Shining Stars Live Showcase bill included La Gray, Andrew Sloley, Lioness Fonts, Chucky Bantan, Kris 1, Candy Silk, G Vibes, Sydney Prince, Chia The Gift, Aaston Esson and Kylablakkrose.
As part of British Black Music Month (BBMM), which spans June-July, there was the Reggae Dialogue On Health And Well-Being online forum on July 5. The programme was hosted by Make Communities Work and FreshFMRadioLondon's Rudi Page, with a panel consisting of Prostate Cancer UK's Paul Munim, Cancer Black Care's urologist and prostate cancer expert Prof Frank Chinegwundoh, Reggae Fraternity's Colin 'CeeBee' Brown, and BBMM/IRD UK convenor Kwaku.
"We thank all who supported the events, provided prizes and advertised in The Weekly Gleaner's BBMM/IRD UK 2023 supplement," says Kwaku. "The plans for next year include appointing an IRD UK Youth Ambassador to help with developing a Reggae Futures programme to attract the youth."
Click here for photos from the original BBM newsletter, and here for the rest of the BBMM 2023 events.