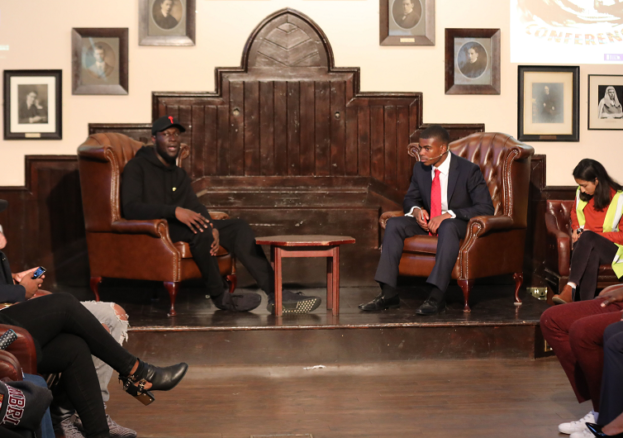 This is how the Motherland Conference was launched by Cambridge University African Caribbean Society at the Cambridge Union last October, hosting speakers such as the Vice President of Malawi, Ozwald Boateng OBE and Stormzy.
In January 2018, I was dragged along to a discussion hosted in a college bar by a friend about race and privilege at the University which was attended by around 200 students. After the meeting concluded, myself and others were deeply struck by the hopelessness of many of our fellow black students in the face of the structural challenges they felt they faced generally in the UK and at the University. This was a concept that was entirely foreign to myself and others and this is because we were hugely optimistic about the prospects we have to provide value to our countries of origin and felt that we were immensely fortunate to be able to leverage Cambridge to do so.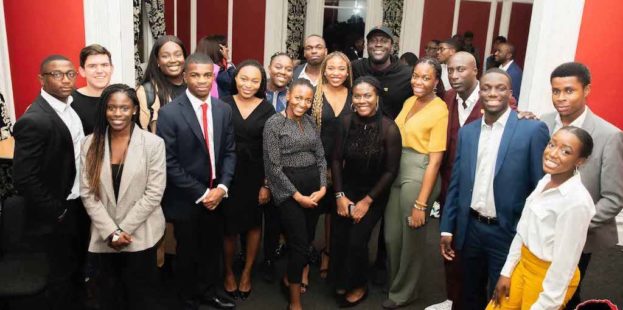 We see ourselves as part of a new generation of Africans and Caribbeans who for the first time are increasingly visible at these elite seats of learning. We want to ensure our presence is actually felt at these institutions so that we can play a part in increasing access to the opportunities to our communities, both locally and globally.
A brainstorm ensued around how we would tangibly make this contribution. We bantered about how cool it would be to get a rapper and a black politician and see if any meaningful discourse would come out of the interaction. We later decided that this might not be most productive format for a fireside chat but nevertheless this offhand comment eventually fuelled plans for a Conference that could bridge the gap between the UK and our countries of origin in a truly relevant way.
Undergraduates couldn't always relate to the more formal events they were presented with and we wanted a diverse range of speakers that could appeal to all student aspirations, from titans of industry to Number 1 artists, in a chilled and informal manner.
For the first Conference we decided to focus on the emerging opportunities in Africa, expanding our regional remit in future conferences. We stumbled on the name Motherland because we wanted to get students to explore and cherish their multiple identities as diasporans and foster a passion for their countries of origin, even if they would always be based in the UK. Strategically, we scheduled the conference for October to be the most visible Black History Month Event in the academic calendar which would allow us to showcase the innovation coming from the continent to the whole student body. We wanted to be future focused, as well as admiring our history. We hoped that each attendee would leave with a hunger to do something significant and with the perspective that opportunities for impact in the 21st century are not limited by geography.
By this time, I had become President of Cambridge University African Caribbean Society and that provided the perfect platform to launch such a project. In partnership with a friend, Daniel Afolabi, and my incredibly effective committee; Timi Sotire, Ola Popoola, Semilore Delano, Marcel Hedman, Fiona Paradzai, Rebecca Ige, Daniel Oluboyede, Nathania Williams, Zareen Roy-Macauley, David Adeboye and Tiwa Adebayo, we set about building out the vision. Our sights were set on The Cambridge Union, the world's oldest debating society, which has hosted the The Dalai Lama to Jesse Jackson, because we wanted to bring some of the best of the continent to inject the historic institution with some culture and energy. The Cambridge Union fully embraced the vision of platforming black speakers, becoming our partners in delivering the Motherland Conference which was an absolute pleasure.
The day began with an opening address from the Vice Chancellor of the University, followed by an introduction from Daniel Afolabi, Co-Founder of the Conference. The first Key Note Speech was given by Dr Saulos Chilima, Vice President of Malawi, who spoke about the importance of good governance and private sector input into development. Mrs Adesua Dozie, General Counsel of GE Africa, gave an inspiring speech about authenticity, meaningful work and being a senior woman in business in Africa. Mr Kola Karim, CEO of Shoreline Group, an African conglomerate, discussed the importance of value creation and the entrepreneurial spirit to providing crucial solutions for the continent. Mr Karim and Mrs Dozie delved into the business and career opportunities available on the continent on our Business Panel, chaired by Dr Othman Cole, Deputy Director of the Executive MBA programme at Cambridge Judge Business school. We had a short speech from Jake Bediako, a recent alumnus of Cambridge, and is now the Global Youth Ambassador for Diaspora Affairs in the Office of the President of Ghana who arranged the visit of the President of Ghana to the Cambridge Union in November 2017. Ozwald Boateng OBE presented the second Key Note Speech focusing on dedication to one's craft, vision and innovation, adapting to one's environment as a young black person and bringing Africa to the creative world stage.
We concluded the Conference with a highly anticipated Fireside chat with Stormzy, hosted by Toni Fola-Alade, and an extended Q and A on issues from foresight, the creative process, mental health, education, Cambridge vs Oxford(we won) and, of course, the newly announced Stormzy Scholarship.
This was followed by a Closing Address and Vote of Thanks from Toni Fola- Alade, African Caribbean Society President 2018-19. The Motherland Conference was a huge success, with over 300 students in attendance. We look forward to expanding our regional focus to the Caribbean and building on the momentum at our second Motherland Conference on 19 October 2019 at The Cambridge Union.
The Motherland Conference would not have been possible without our Platinum Sponsors Aluko & Oyebode, Clifford Chance and Shoreline Group; our Silver sponsors Goldman Sachs and the Cambridge University Communications Department, the Vice Chancellor's Office and the Cambridge University Admissions Office for sponsoring 20 free tickets for Sixth Form Students. Special thanks to all our Speakers and Panel Chair, Mr Gbenga Oyebode MFR, Mr Kola Karim, Ms Bunmi Fayokun, Ms Laura Yates, Ms Yasmina Kone, Mr Kyle Williams, Ms Selina Li, Mr Paul Seagrove, Ms Akua Agyemfra, Ms Marella Palo, Mr Jon Beard, Mr Adam Page, St John's College Catering Team and many others, especially the ACS committee 2018-19.