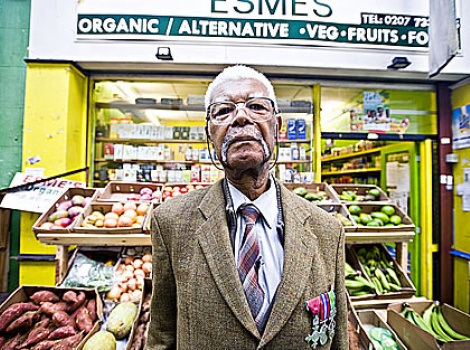 Sam King passed away in the early hours of Friday morning with his close family at the age of 90 in Brixton, South London.
Born in Portland, Jamaica to a family of nine siblings, King initially worked on the family farm before the call to support mainland Britain in the World War reached the colonies.
It was a call that Sam King answered at the age of 18 and he would go on to join the Royal Air Force after believing that if Germany were to win the war, Hitler's German government would re-introduce slavery to the West Indian colonies.
After serving in the Second World War as an Engineer at Fire Station RAF Hawking, King was demobbed and returned to his country of birth; Jamaica like many other Caribbean and other colony status servicemen and women at the time.
Like many other veterans, resettling back into civilian life was difficult for Sam, so when he saw an opportunity to migrate to England being advertised in the Gleaner, a Jamaican Newspaper in 1948, he seized the opportunity.
In doing so, King would become one of the first people to arrive in England via Empire Windrush and would continue his time in England by first re-joining
The Royal Air Force before later working for Royal Mail, helping to establish what we know as the Notting Hill Carnival and becoming the elected Mayor for the London Borough of Southwark in 1983.
However, Sam King is best known for his work with the Windrush Foundation, which he and Arthur Torrington established in 1995. The objective of the Windrush Foundation was to preserve the memories of the West Indian pioneers who left their homes to migrate and help rebuild a post-war Britain
On the 40th anniversary of the Windrush's first docking in 1998, Sam King would be awarded his MBE for his outstanding service to Britain, an achievement recorded in his 2004 autobiography, 'Climbing up the rough side of the mountain', which became the basis of his campaign for a public holiday in recognition of 'Windrush Day'.
After the loss of his friend, Arthur Torrington released a statement reading: "Sam was a giant with a voice that commanded respect that provided a positive message to all about the contribution of the Caribbean community but the wider benefits of migration. We need to give our gratitude to men and women like Sam who made sacrifices and laid the foundations that we take for granted today in the community."
Sam Beaver King MBE 20th February 1926- 17th June 2016