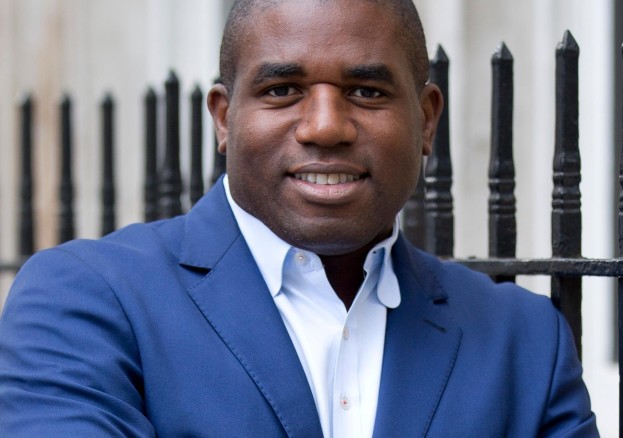 The photograph that has launched  fierce multi-faceted debates, bringing uncomfortable  views to the surface causing us all to question motives, validity and emotions. Divisive though they may be,
 

it is clear that there are is a plethora of stories and opinions that have come to light from a single photograph.  David Lammy's comments and Stacey Dooley's twitter remarks merely opened up the debate for some uncomfortable truths that we all have to face up to and we are all party to.
The world does not need any more white saviours. As I've said before, this just perpetuates tired and unhelpful stereotypes. Let's instead promote voices from across the continent of Africa and have serious debate.https://t.co/LySa0BXeyi

— David Lammy (@DavidLammy) February 27, 2019
David, is the issue with me being white? (Genuine question) …because if that's the case, you could always go over there and try raise awareness? Comic relief have raised over 1 billion pounds since they started.
I saw projects that were saving lives with the money. Kids lives. https://t.co/pPgez9OxN8

— Stacey Dooley (@StaceyDooley) February 27, 2019
Britain as a nation, loves to give – we all give to charity at one time or other, one could say it's in our DNA. The UK charity sector alone accounts for well over £70 billion. Children give, adults give, the aged on pensions give, the poor give. We look for areas that are not covered by the social services or the state and organise ourselves to donate or volunteer to do something at the very least.
A recent survey showed that the most active age group in the volunteering sector (both formal and informal) were 16 to 25 year olds.
So as a nation who clearly willingly volunteers and makes regular donations to those in need, do we not have the right to make mention of anything we feel uncomfortable about without taking offence?
It is very easy for the fundamental issues of one person's tweet and another's reaction to get lost in personal responses, potential arguments and diatribe  but we have to be thankful for both Stacey Dooley's twitter posts, photographs and David Lammy's response because both are high profile figures who  have merely opened up a subject in public that clearly needed to discussed. Neither of them are the problem, nor should it affect our attitudes about giving, but we all need to feel comfortable about what we are doing and that what we are doing is right and done in a manner that does not cause offence taking into account the sensitivities of any given situation.
Some of the problems and questions that BHM 365 readers raised were:
"The baby is clearly not comfortable in the arms of another person and no attempt seems have been made for him to look at the camera i.e. partake"
"Where were his parents/guardian and why was his face not blurred, so as not to cause embarrassment later in life?"
Some wondered whether permission was actually granted to photograph the child
"Why is it that only the protagonist looks happy in the photograph?"
"Why do they (Comic Relief ) not use local people who serve and know these communities well to explain and show the difference our contributions are making to these societies?"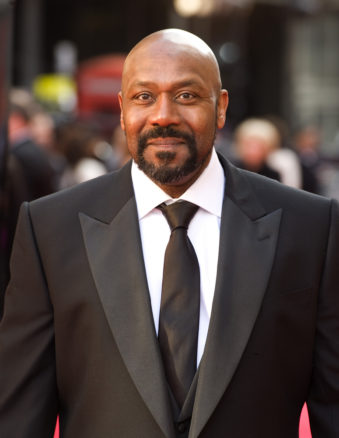 Comic Relief was initially the brain child of  Lenny Henry and Richard Curtis as a tool to assist starving Ethiopians – how did it evolve into a celebrity jaunt at the expense of the donors especially when there are thousands of unsung heroes who have devoted their lives to caring for, giving to and helping the poor and needy?
The issue that seems to have caused the greatest outcry, is the mention of race/colour. A sensitive subject at the best of times and as we all try to be politically correct Lammy and Dooley's spat has opened up doors for further clarification and action. Some of the questions and comments our readers made are:
"Do we perpetually want to see only white faces promoting the wonderful work that we British multicultural public are doing deep in the continent of Africa?"
"Tokenism at its worst and a non-coloured face in Africa amongst a sea of black faces as the lifeline to the poor"
"Why is there not an even spread of diversity amongst the people representing Comic Relief which in this particular case is the UK?"
"Images of  'Black Means Poverty' in Africa is a misnomer  perpetuated by the media in general"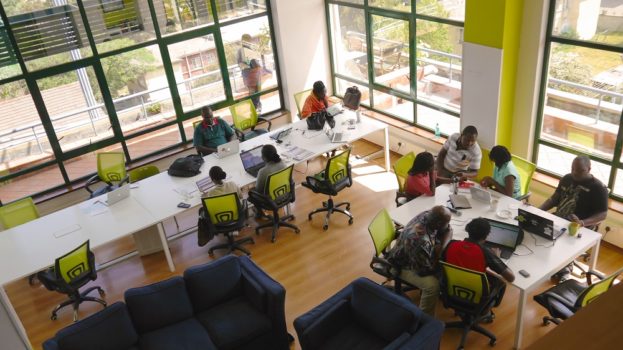 All who responded said they were not comfortable with the images and impressions given by "white saviours" in Africa.
Having said this, one has to bear in mind that the road has been long and very hard for countless generations of the African Diaspora who today find themselves with little or no relation to the continent where they originated and to see these images merely brings to mind historical facts and incidents that should now be established in the annals of history. But, any educated person knows the significance of the great continent of Africa, the economies who rely on their resources, their great wealth and resources in one form or other that is manifest in Western Europe from which we have all profited and continue to do so.
One person said "much of our wealth has originated in Africa and now we are merely giving some of it back – as charity."
As a multicultural and tolerant society, there could be an argument for sensible debate as to how we approach these issues in order to move forward in positive manner as one society and one voice.