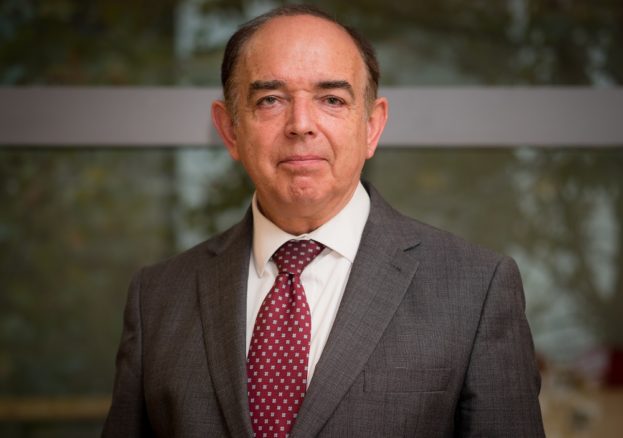 Although those on board could not have known it, their arrival to this busy working port heralded a landmark moment in Britain's history.
The men, women and children who left that ship stepped out into the unknown, with their lives in this country ahead of them, and with no easy way of turning back.  
The Windrush Generation, as they have come to be known, had left their homes and family in the Caribbean for a new life, drawn by the prospect of new opportunities in post-War Britain and a calling to what many considered their Mother Country.  
It is hard to imagine now what that may have felt like. Boarding the ship that they would call home for weeks, there must have been unforgettable moments during the crossing. In a world far removed from smartphones and broadband, there was little way of really knowing what was to come.  
Reflecting on the experiences of those first passengers in this way brings home to me again just how momentous their arrival – and the subsequent crossings of tens of thousands of other hopeful passengers – truly was.  
The Britain they encountered upon their arrival in 1948 was still reeling from the effects of the Second World War. The economy had faltered, with much of the working population falling casualty to the war, Britons went about the difficult task of rebuilding their lives, their communities and their neighbourhoods.  
It was into this post-war gloom that the Windrush Generation disembarked, and new arrivals found that life in the UK was hard. The Windrush Generation faced monumental challenges, in circumstances which called for great sacrifice. 
We have heard how people who arrived in the UK during the 1950s often endured racism and abuse; despite their status as citizens of the Commonwealth.  
The resilience and tenacity of those who built lives, bought houses and made the UK their home for life in 1948, and in the years to come, is nothing short of astonishing.  
Instead of looking back, the Windrush Generation pushed on and helped drive this nation forward. This generation and their descendants have gone on to carve out leading roles in our local communities and in public life. Their contribution has touched every corner of our national life, from our vital NHS and transport systems in the public sector to every aspect of business, the arts, culture, religion and sports.  
Windrush Day was launched in 2018 to mark this legacy. It is absolutely right that we publicly recognise and celebrate this important part of our shared heritage.  
The purpose of Windrush Day is to encourage all communities across the country to listen, tell and share in the Windrush story, both now and in years to come and to celebrate on a local and national basis.  
The national celebration is backed by an annual £500,000 Windrush Day Grant. The scheme is supported by a Windrush Day Advisory Panel of community representatives, to ensure that grants are used in the best way possible throughout the country.  
In the coming months, 50 community groups and local authorities will deliver projects from a share of the grant funding to educate, commemorate and celebrate the outstanding contribution of the Windrush Generation and their descendants. 
Across the country, communities will come together around food, dance, sport and song to commemorate this momentous event.  In Leeds, the Caribbean Cricket Club will be hosting a cricket and dominoes tournament while in London, The Nurses Association of Jamaica will publish a book celebrating the contribution of 500 men and women, with copies to be given to schools, community centres and libraries around the UK.  
Charity Age UK will showcase a photography and art exhibition in Lambeth, while Portsmouth will play host to an exhibition depicting the role played by the Windrush Generation in the Royal Navy, in the years following the Second World War.  
I will be attending a National service in Manchester to mark the day, and in the historic Port of Tilbury preparations are underway to hold the Tilbury Carnival later this summer. 
These are just a few of the celebrations taking place. The legacy of Windrush will be seen all over the UK this summer from exhibitions and screenings in the arts, to research and publications informing history and culture, from TED talks to street parties and school projects.  
I very much look forward to joining this year's celebrations and urge everyone to get involved, to make this a landmark date in our national calendar.   
The Windrush Day Grant Scheme will serve each year to keep the Windrush story alive and educate future generations, ensuring that we all recognise and celebrate this vital part of our shared history together.