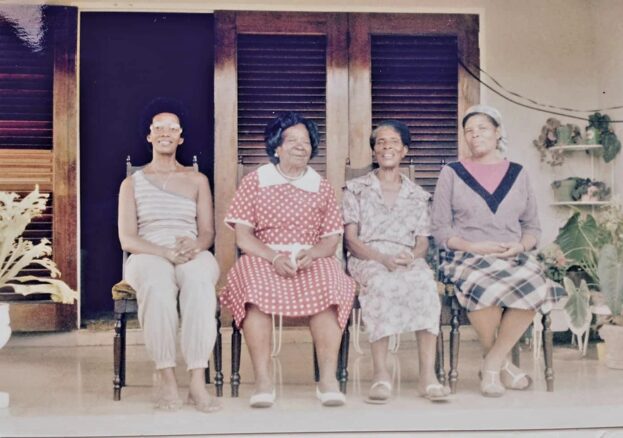 Black Cultural Archives (BCA) have announced a new exhibition that will open on Thursday 22nd June. Over A Barrel: Windrush Children, Tragedy and Triumph, will explore the tensions and traumas of separation and reunion, isolation and belonging, as well as the cultural and social adjustments these children had to make in order to thrive in a hostile environment. Barrel children, refers to children who were waiting to be reunited with their migrant parents – either by travelling to the UK or remaining in the Caribbean.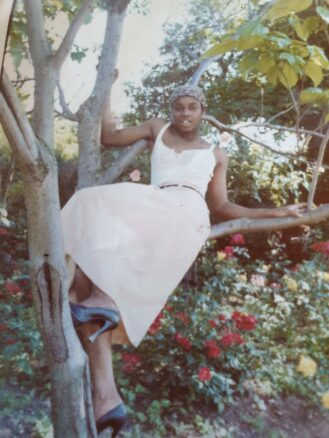 Archival materials from BCA plus a compilation of 5 years of research into barrel children by Nadine White underpin this new multi-media exhibition. Over A Barrel will feature archival photography, ephemera material, multimedia collages and film. (Example and special thanks to Evelyn Henry whose photograph is featured in this release and in the exhibition). Through these materials, the exhibition will explore the various experiences, lives and journeys of barrel children from the 1950s up until present day. This exhibition serves as a reminder that many people who are a part of the Windrush generation came to the UK as children and experienced hostilities from their youth until adulthood. From educationally subnormal schools to The Windrush Scandal, Over A Barrel reflects on the complex history of barrel children and children of Windrush – the tragedies and the triumphs.
As part of the exhibition programme there will be a series of events and in-conversations, including a special screening of the feature length-documentary The Barrel Children, The Families Windrush Left Behind created by award-winning journalist Nadine White. The premiere will be held at The Ritzy Cinema in Brixton on Saturday 24th of June at 6pm.  Full programme details to be announced.
Nadine White said: "The Windrush story has come into painfully sharp focus in recent years and the trailblazing pioneers who left the Caribbean are rightly lauded for their contributions to British life.
"However, the stark impact of serial migration upon these families and intergenerational trauma is often missing from mainstream conversations.
"This public service exhibition amplifies Windrush children's stories of displacement, reconciliation and rediscovery within new realities, while simultaneously promoting education, cultural awareness and community cohesion."
About Over A Barrel: Windrush Children, Tragedy and Triumph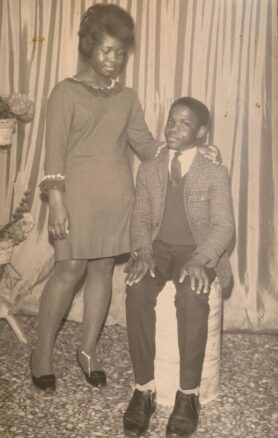 Windrush is typically synonymous with adults, who are in search of new opportunities and a 'better life.' Often overlooked are the stories of Windrush generation children, who were taught to be seen and not heard as this is a prevalent rhetoric across the Caribbean diaspora.
The exhibition will speak to the experiences of both Barrel Children (term coined by Dr Claudette Crawford-Brown), whose only connection with their parents was through remittances from abroad, and children born in Britain to Windrush parents.
These children have suffered in the past particularly in Britain's education system and are continuously suffering now as adults through the injustices of the Windrush Scandal. This exhibition aims to amplify their voices, highlight their experiences and ensure their continued struggles for dignity and civil rights are recognised whilst uplifting their achievements.
Exploring the broad chronological narrative of migration and community-building, this exhibition will also highlight the development of grassroots action against racism in education, particularly the Black Parents Movement and the African and Caribbean Education Resource which were, both key to improved outcomes for Black children in state education.
Visit the exhibition page: https://www.bcaexhibits.org/exhibits/over-a-barrel
Jasmine Pierre says: "The Windrush story is one of great importance to the UK and the global Black diaspora, which should be amplified. The Windrush generation's contribution to British society, culture and art is immeasurable. Their stories are multi-faceted filled with both triumph and joy as well as tragedy and injustice. It is vital that these stories are being told with the breadth that they deserve. Over A Barrel: Windrush Children, Tragedy and Triumph highlights the lives of the children both in and of the Windrush generation.
As a descendant of the Windrush generation it is an honour to platform these stories."
Lisa Anderson, MD at Black Cultural Archives: "Whilst it's right to celebrate the positive impact the Windrush Generation has had on the economic and cultural fabric of British society, it's important to acknowledge the emotional and psychological ripple effects of the challenges this generation endured. Families were fragmented, identities were ruptured, indignities were suffered. Whilst many triumphed through adversity, many did not. All these stories need telling, and that's why our archive-based exhibition: Over A Barrel: Windrush Children, Tragedy and Triumph seeks to provide a compassionate, holistic approach to what will always be a complex and important story of belonging."