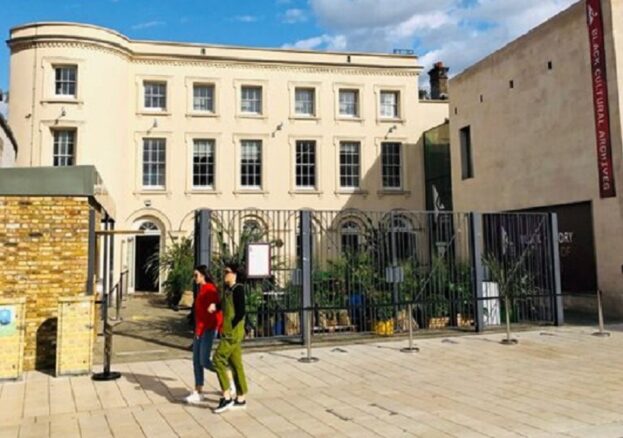 Black Cultural Archives (BCA), the home of Black British history, has resigned from its position on the Home Office's Cross Government Windrush Working Group following the recent release of the Commission on Race and Ethnic Disparities report.
In a statement sent to the government, the BCA stated "Black Cultural Archives refutes the approach and findings of the report on the basis of its poor use of data, unsubstantiated conclusions and British history inaccuracies".
Their statement addressing the government advises that the report "minimises the historical context of both the lived experience of racism and the documented evidence of institutional racism." And presents a plethora of challenges made by the national institution and leading to its decision to step away from the Windrush Working Group.
BCA were invited to join the Working Group in June 2020. They accepted the invitation as part of their commitment to using their active voice for positive change in the spaces they occupy for their community. At the time, the then-Chair of the Board of Trustees, Dawn Hill CBE, said "We are hopeful that the formation of this group is a positive step forward to a more just and equal society." However, the release of the Commission's race report represents a step backwards in the work towards an anti-racist society. Despite stepping away from the Working Group, BCA wishes to recognise the achievements of this group in:
Advising the Home Office on its programme of internal culture change
Restructuring the payment system for Windrush Compensation claimants, including an increase in the amount paid to victims.
Forthcoming simplification of the claim forms.
BCA's full statement on the report covers several issues with the report including the minimisation of the ongoing effects of the transatlantic slave trade, the importance of independent research, historical context and the findings of Wendy William's 2020 report on the Windrush Scandal.
"The March 2020 Wendy Williams report identifies and uses evidence to identify clear links between institutional ignorance and the forced illegal deportation of British citizens. The Wendy Williams report draws links between ethnicity and poor treatment. The Commission included members of the Government's Cross-Government Windrush Working Group. It is unclear why the scandal is not used or examined as evidence in the Commission's study, when the Wendy Williams investigation and report contains so much of relevance to the Commission's given brief, and to the conclusions that they draw on the existence or otherwise of institutional or systemic bias."
In conclusion, BCA states, "The chosen narrative of the Commission's March 2021 report, its selective and confused approach to data collection and analysis, and its inconclusive findings undermines its own recommendations.
We still await action for positive change for all individuals, communities and wider society. This report is not it."
The full statement is available here.