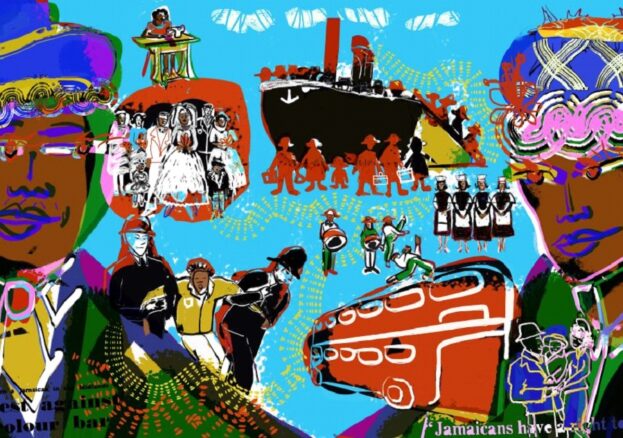 The National Archives holds more than 11 million national records, including records relating to the experience and influence of black British people in the 20th century. Our records also contain stories about some of the pioneering women throughout history.
We are pleased to join in with 'saluting our sisters' for this year's Black History Month. As one of the custodians of the nation's histories, we are proud to play our part in sharing the diverse histories within our records.
Evelyn Dove
The singer Evelyn Dove achieved a number of firsts throughout the course of her lifetime. Perhaps most notably, she was the first woman of African heritage to be broadcast on BBC Radio in 1925, three years after its launch. Read more about Evelyn and the other Trailblazing Women of the 20s on our website.
Mona Baptiste
21-year-old Mona Baptiste from Trinidad listed her occupation as 'Clerk' on the Empire Windrush passenger list. However, Mona was already an established blues singer at this point. A record from the Colonial Office information we hold provides more information on her career. Read more about Mona and the other women on board the Empire Windrush on our website.
Princess Ademola
Before the Second World War, African men and women came to train in Britain to work in British healthcare services. Omo-Oba Adenrele Ademola was the daughter of an important African Chief in Northern Nigeria, and trained as a nurse in London, finishing her training in 1941. 'Princess Ademola' as she was known featured in a propaganda film called 'Nurse Ademola' and became a nursing role model, not only for Africans but for the British Empire. Discover more about Princess Ademola.
Learn more: