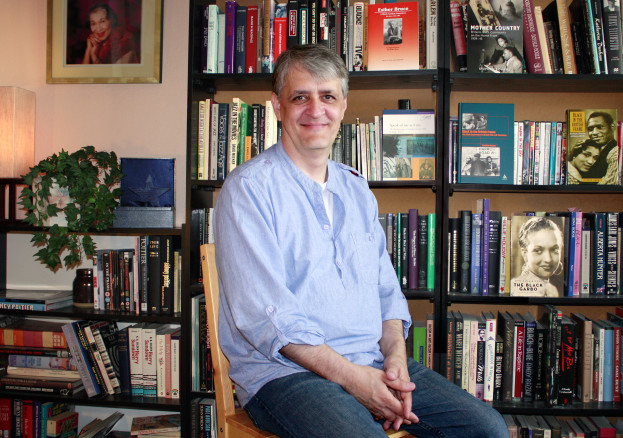 But I would argue that it's preferable for black history events to be showcased throughout the year – providing a greater understanding of black Britons and the contributions they have made to British society since the 1500s.
My own career was inspired by the life of Esther Bruce, my adopted aunt – a black Londoner born before the First World War, who died in 1994 aged 81. We collaborated on her life story Aunt Esther's Story in 1991 which, at that time, was the first book to document the life of a black working-class woman in Britain.
But afterwards I discovered that mainstream publishers were reluctant to publish books about Britain's black communities.
It took me eight years to find a publisher – The History Press – for Mother Country, a book about black Britons on the Home Front during World War Two. Two years later The History Press published The Motherland Calls – Britain's Black Servicemen and Women 1939-45 and it has just published Black Poppies, a third title from me about Britain's black servicemen and community during the First World War.
So perhaps the climate is finally changing. But I am concerned that schools and teachers are not aware of a broader range of British black role models – and teaching resources – that go beyond the familiar stories about Crimean nurse Mary Seacole (the subject of a recent curriculum controversy) and First World War army officer Walter Tull.
Our schools are encouraged to teach young people about African Americans from history, such as the post-war Civil Rights activists Dr Martin Luther King and Rosa Parks.
But I fear this could be damaging to young people in Britain. Should only African Americans be held up to them as role models?
Surely the time has come for the lives of black Britons from history, such as Samuel Coleridge-Taylor, Learie Constantine, Una Marson and Bernie Grant, to be taught in our schools.
And why is the concept of a black British Civil Rights movement so difficult to comprehend? It is different from the US's, certainly, but no less significant. Dr Harold Moody, founder of the League of Coloured Peoples in 1931, has been described as Britain's Dr Martin Luther King. And the Bristol Bus Boycott of 1963 – which arose from the refusal of the Bristol Omnibus Company to employ black or Asian bus crews – has more relevance to our youth than the story of Rosa Parks. But is this reality too close to home?
Stephen Bourne is an award-winning historian of black Britain. His latest book Black Poppies – Britain's Black Community and the Great War has just been published by The History Press. For further information about Stephen's black British history books go to www.stephenbourne.co.uk