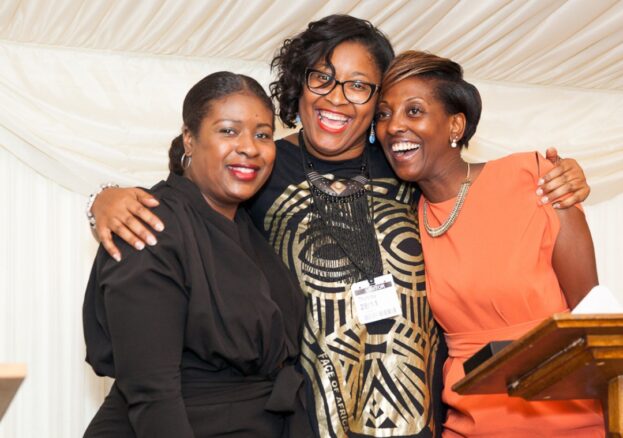 In the heart of the UK's cultural canvas, a powerful testament to the resilience and the achievement of women from diverse racial groups was a vision realised and  created – by Dr Diahanne Rhiney and Founding Members Serena Walker, Serita Murray and Daniella Maison – The Baton Awards. Founded in 2018 to shine a spotlight on the often-overlooked accomplishments of women from diverse racial groups, across multiple sectors, The Baton Awards stand as a poignant reminder of the need for recognition and representation.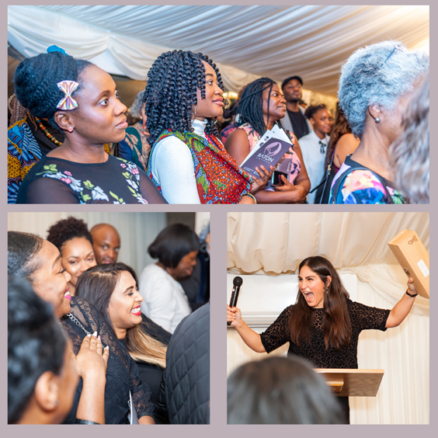 A Tribute to Resilience
This annual event highlights and applauds the accomplishments of women of colour within the UK, casting a spotlight on contributions from leading women spanning commerce, STEM, healthcare, sports, the arts, education and more. Through this collective narrative, The Baton Awards is not just an awards ceremony; it is a platform for change, a source of motivation, and a catalyst for progress. 
"Delving into the remarkable stories of these unsung heroines, it becomes undeniably clear that acknowledging and championing women's achievements is a crucial stride towards a more equitable and inclusive society" 
Serena Walker, Founding Member, The Baton Awards.
The Importance of Recognition
The significance of highlighting Black women's achievements is important. Throughout history, the contributions of Black women have often been relegated to obscurity, leading to a stark disparity between their triumphs and the recognition they rightfully merit. By celebrating these accomplishments, we dismantle the walls of stereotypes and misconceptions, fostering a more accurate understanding of Black women's pivotal role in shaping societal progress. This recognition is a testament to the power of diversity and a beacon of hope for younger generations seeking role models who mirror their aspirations. 
"Celebrating and increasing the visibility of Women of Colour is of the upmost importance and now more than ever we must ensure we're creating the channels to increase this visibility. We know working hard in your industry doesn't equal your voice being heard or receiving the recognition that you deserve. This is why as a Founding Member of the Baton Awards I wanted to ensure that the Baton Awards would help to provide a platform for Women of Colour to be recognised for their achievements." 
Serita Murray, Founding Member, The Baton Awards 
Creating a Legacy
We want to create a legacy based on key values such as; respect, truth, empowerment, equity, passing the baton and inspiration. A legacy that unites us and ignites transformative change. By unearthing narratives that have long been concealed, we strive to break down systemic barriers, leaving an indelible mark upon the tapestry of history – a legacy that champions the rightful place of Black women in the records of progress. 
"We have to stand together from every corner of the planet and empower one another's efforts in a bid to show the world what we are made of". 
Dr Diahanne Rhiney, Founder, The Baton Awards
Our essence
As we illuminate the essence of The Baton Awards, it is clear that celebrating Black women's achievements is a symphony of progress. The stories of countless women echo through history, reminding us that diversity is the very heartbeat of progress. 
The theme "Saluting Our Sisters" encourages us to embark on a journey that honours the legacy of women of colour across the UK. In harmony, let us acknowledge their triumphs, draw strength from their stories, and guide the next generation towards a future where their voices are amplified. By doing so, we compose a legacy that resounds through time – a legacy of inspiration, empowerment, and the enduring spirit of women from diverse racial groups.