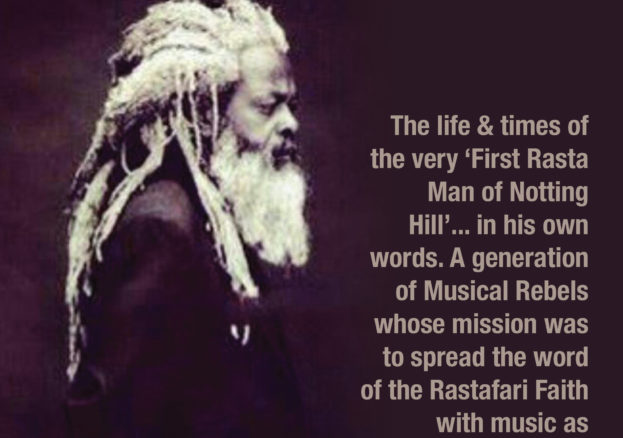 New Day: OK, so we're still in the 50's on your story board Pa! So I was researching on line and 1959 saw the unsolved murder of Kelso Cochrane?
Kelso Cochrane was killed outside a pub, the Earl of Warwick on the corner of Golborne Road and Southham Street, near where Trellick Tower now stands. Community gossip says it was outside where the Pepper Pot Lunch Club is – the only community centre left for the remaining Windrush settlers 2nd and now 3rd generations in Kensington & Chelsea, currently under threat of closure.  However it has been proven that he was killed outside the Earl of Warwick.
I asked my Dad if he could remember about the Kelso Cochrane murder?
I have to ask because there are so many versions, of what happened and where, what do you say Pa?
Sledge: "In my memory Kelso was killed by Latimer Road Station after an argument where the Pig & Whistle Pub is now, me don't know is who send him down deh?  But is from deh soh the argument start, he was fooling round with some white girl. Who to say is not a different Black Man them kill a Golborne Road?
Better still could be a third Black man dead under the flyover, who to tell?  Dead man can't talk! Hee Hee…"
It has also been suggested that the 1958 August riot started because of an argument about a white girl and a black guy, resulting with the murder of Kelso Cochrane in May 1959, one year after the riots.
Sledge: "Cochrane's murder?  No man! Kelso was killed long time after every ting done that is why so much a we – the black community see it as a revenge killing for the riots by the white gangsters as a message how them can kill we anytime and better still get away with it!  You have to pick sense out of nonsense sometime. Regardless of where he died, the death of Kelso Cochrane, introduced a new level of fear in the black community of Notting Hill. We realised we had to become political in our struggle against the racism we were facing; because it was not a personal hatred but a hatred of all we represented, who we were – Black People."
The fact that they could be killed with the chance of never being found or no-one ever being charged for their murder was chilling through to the bone and enough to make them review their situation as a minority. Xenophobia – a fear of Aliens – at its worse, which manifested in the ugly form of vicious attacks and unprecedented violence against the Black people who had just arrived from the West Indies, they really might as well have been from a different planet – for they were not seen as human and definitely not British.
It is also maintained by some historians that the Carnival was used to stage a protest and is in honour of the murdered Kelso Cochrane. Again others maintain the Notting Hill Carnival's roots was firmly established as a Bacchanal (freedom day in slavery times) day before Kelso died.
Sledge: "The Ladbroke Grove Carnival, now known as the Notting Hill Carnival, was started first by a woman who we used to call Mamma Ceta; she walked the streets with no more than 15-20 followers, Likkle Miss, your mother, was one of them – singing dancing beating drums and banging sticks on bottles for their music.
Notting Hill Carnival, I proud to see is we start it and look at it now, from its humble beginnings to be known as one of the world's largest festivals with millions of people from all over the world descending on Ladbroke Grove, and all over Notting Hill for a weekend of culture."
Yeah Pa, now it's a good dose of all cultures, local talent, live Soca, Steel Pan and Reggae music for two whole days and nights, some would say total debauchery – all fuelled by as much Rum Punch or alcohol as you can drink.. .  the more you drink the better the Carnival, well you only got till 7 o'clock!
Authors Note: The who how and where Carnival started is a very controversial topic however this is the roots beginning of Carnival all credit due to those who claimed the grants and enhanced it's presence in Notting Hill.  Many have since taken it to new dizzy heights  with statistics now well over 1 million people in attendance!
Further along in the book in Chapter 12 another reference to the Notting Hill Carnival appears as a response to the questions about the 'SUS' Law of the 1970's.  This also was the beginning of the onslaught of the worst Police Brutality faced by Sledge as he set up his Community Centre in Powis Square W11 he re-called in Chapter 13.