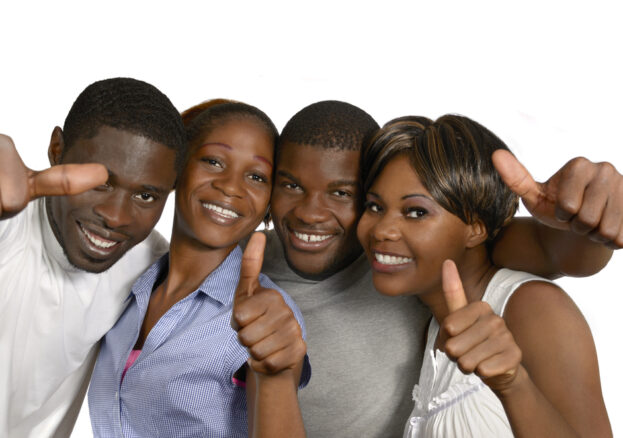 "We want to serve as an inspiration, and a high-quality resource to a disenfranchised and marginalised community"
Hello from Birmingham and a HAPPY BLACK HISTORY MONTH to you All!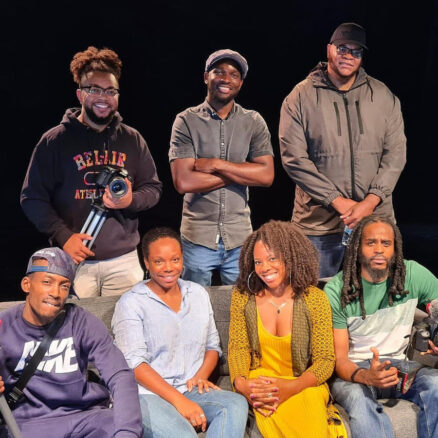 The Legacy Centre of Excellence is the largest Black owned Business and Arts centre in Europe. It is a multi-purpose community facility with which functions as an Arts, Business and STEM centre. We have on site a theatre, 2 auditoriums, 2 bars, 5-star Caribbean fusion restaurant and a café-lounge.
The building was purchased in May 2019, and we opened our doors in September 2019. Since our opening, we have received so much support from the community, local businesses, and corporate organisations. Our core activity is focused on working strategically and at the grassroots to improve the social well-being of communities through supporting business, arts, and culture.
On a day to day basis we provide virtual office facilities, meeting facilities, business support, creative space, event management services. However, Legacy Centre of Excellence is not just a building. It is an institution with a vision and program to create, inspire, support and build.
We want to serve as an inspiration, and a high-quality resource to a disenfranchised and marginalised community. We are dedicated to their upliftment and success. To achieve this, we have created a multi-purpose facility where different types of people can gain access to a variety of resources, services, and networks that they need. These are the types of resources and services which would normally be beyond their reach. We aim to provide this is a way in which our service users can overcome obstacles and reach their highest potential.
Since opening in September of 2019 we have worked with over 120 different community-based organisations: supporting by providing meetings spaces, creative spaces, and expertise. Prior to lockdown we had 8000-1000 people using the space monthly. We are proud of this record of achievement to date.
We have a number of core programs which orientate around 6 key sectors:
Business and Economics
Personal Development
Arts
Culture
Education
Health
We believe in strong partnerships and collaborations and create projects or partner with/host different organisations who operate in these areas.
Business and Economics
We worked with Mayor Andy Street and the West Midlands Combined Authority to host a jobs fair and bring 30 jobs providers to meet over 300 keen unemployed people looking for work. Supporting projects and organisations that aid the development of Black economics is key to our work. We have partnered with Birmingham Commonwealth Chamber of Commerce, Greater Birmingham, and Solihull LEP to support the Inclusive Commonwealth Inclusive Legacy Project to work 50 different Black and BAME businesses every year and support them going to the next level. In addition, we have also hosted the Black Landlords Group, which supports Black and BAME property owners and encourages and supports people who like to get into property.
We also work with several business advice groups. This led to us creating the Black Cultural Market to support Black owned small and micro business. We ran from the opening of the facility until Lockdown in March. After the Lockdown we partnered with the artist and activist Swiss and the team at The Official Black Pound Day to expand the Marketplace. We are now working 50 Black owned small and micro businesses per month. This marketplace has been very well attended and the businesses are doing very well from their involvement. We hope to expand the monthly marketplace to grow, hopefully after Covid-19 measures ease next year.
Personal Development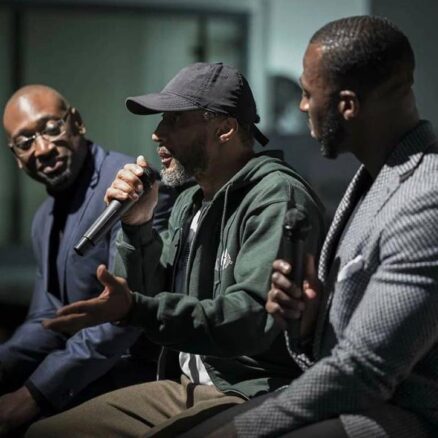 We are working with a large variety of groups who are helping people in their personal development. From organisations that help domestic violence survivors, to groups that help with mindset and spiritual development.
 Arts
This area is very central what we do. We curated a visual arts exhibition with internal artist "Prensnelo" and will be curating visual arts Exhibitions for the future.  We have also been hosting cinema nights. Including Pharaohs Unveiled – feature documentary by respected film director Menelik Shabazz and Sprinter by Storm Saulter. We are going to be starting our Autumn winter cinema program in October.  Also taking place next year, after being postponed this year, is the Fashion Invasion weekend. We will be hosting over 100 new start and established businesses, and a fashion show with select designers.
In addition, we hosted a full house to see Reggae legend Johnny Osbourne perform his classics with a live band. Plus, the renowned Birmingham dance company and Arts Council NPO, Ace Dance and Music. As well as hosting BBC 1XTRA and Ditto Music. In two separate events they both brought senior members of their team to inspire and educate to the next generation of professional musicians.
Culture, Education and Health
We are working with a number grassroots organisations who work in the culture, education, and health sectors. We have hosted several cultural events to celebrate traditional African and Caribbean holidays such as Kwanza.  The Black History Month launch hosted Blackstory Partnership was held at Legacy last year and we look forward to hosting the Blackstory Partnership again in the future.
In 2021 we are hosting the Black British Book festival which is going to host over 100 Black British writers, established publishers and self-publishers, printers and companies of all kinds involved in the publishing business. Community organisation ACT CIC has been hosting specialist training for youth practitioners in the front line working to address Britain's gang problem. Their "Gang Intervention" course is nationally recognised and accredited.
We have worked with Black History scholar Robin Walker, who led sessions with many of our members in September of 2019 and we look forward to him doing further work Robin next year. As part of our strategic partnerships, we work with the NHS and we are also looking forward to more partnerships with the plethora of community groups who support people with their mental health and knowledge of how to cope with illnesses which affect the Black community such as; Sickle Cell Anaemia, prostate cancer, heart disease, diabetes and others.
My Team and I would like to wish you all a fantastic and uplifting time celebrating Black History Month 2020. Please stay safe and keep up the important work to progress and develop our communities.
Best wishes,
Keith