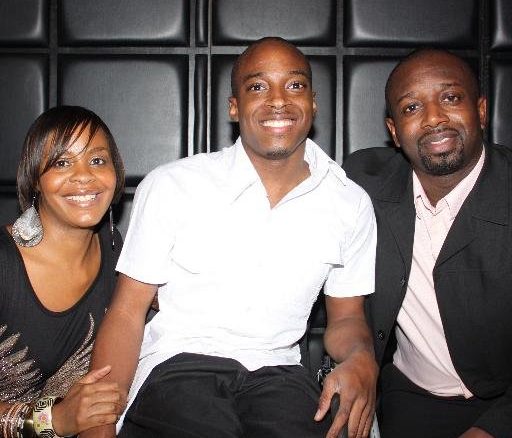 Ashley is a 28 year old who lives with Cerebral Palsy due to being asphyxiated at birth. Over the past two decades, Ashley has taken up a variety of disability specific sports, with Judo, Wheelchair Basketball, Wheelchair Football, Wheelchair Slalom and Weightlifting to his name and in 2004, Ashley was approached by Team GB to join the Athletics program.
"I just wanted to be treated like a normal guy." Ashley tells me as we sit in the living room of his Enfield home, which he shares with his younger sister and mother.
It is a testament he has lived by for some time. Despite his disability, Ashley's property does not have a lift or ramp, nor have his work surfaces been adapted for a wheelchair user and his favorite place to be- his room, is situated up a flight of stars without a stair lift.
"I was always active as a child." He explains, showing me one of the many medals he has won over the past 16 years. This particular one is Gold from 2004 for winning a Wheelchair Slalom event in Blackpool.
"School is the reason I got into sport though because it was a way to keep active." Participating in Judo, Wheelchair Football, Wheelchair Slalom and some minor Weightlifting, Ashley's only access to sport was when it was integrated with his studies.
"Before 2012, the number of Disabled sports clubs that I could actually get to was minimal, but because I was active at school it wasn't a problem." It is for this reason that Ashley believes that "sports should be a fundamental part of the education system."
Is a core belief of Ashley's for a number of reasons: "Sports not only keeps you proactive, but it is involving and develops socially, physically and mentally. Sports offers family-like support structure and everyone needs a network that is supports them."
It is a support structure that Ashley missed as he took a hiatus from sport in order to focus on his Business Management degree.
"After university I joined the London Titans Basketball team." As a Wheelchair Basketball player, Ashley's dream of being a professional athlete was being realised, even if being a member came with an entirely new set of problems.
"When you start doing sport at school, there is a lot you don't have to worry about. I went to a boarding college, so travel wasn't a problem and it was covered in my school fees. Sport out of school is a completely different problem!"
One of these problems would be transport. As Ashley is unable to drive, he was forced to use London's inadequately adapted Underground Rail network to make the 16.8mile journey from Enfield in North London, to Stanmore in West London. However, as there is no direct connection from Ashley's home to the London Titans training facility, he was forced to travel first into Central London before making his way out west, making a 30minute drive, a three hour public transport ordeal- each way, every week.
"What you have to remember is that when you are in a Wheelchair, using public transport is about being safe. Personally, I try to only use step-free stations and I won't use a the train when it's busy because you can't move along the platform and some people think it's funny to push you. The worst is that in London, people won't move if they take up the wheelchair spaces so you can't lock your brakes safely. In the end, you might have to miss a few trains."
The second problem was funding. "Luckily, my mum has been very supportive in trying to get me jobs, but not many people want to hire people with disabilities- degree or not, so for a long time I was unemployed."
Regardless of the limitations, Ashley was a member of London Titians for 18months before an unforeseen dilemma plagued not only his social life, but his very ability to live independently.
"There were roadwork's at the end of my road for three months!" Ashley signs exasperatedly. "I couldn't go anywhere because of the pavement restrictions and it just killed my enthusiasm (to go to training)".
"Fundamentally, the biggest problem with disabled sports is funding. Everything around being disabled is expensive. Getting a wheelchair and a building adapted to accommodate wheelchair users is expensive. Then you have to get a coach and the equipment the team needs and lastly you have to get there, none of it is cheap or really all that affordable. Yet the people aren't being hired for jobs and need benefits to survive are expected to pay for it, which doesn't make sense. A lot of disabled sports clubs are privately funded, but there is no incentive for new investors; because when you take it right to the top, to the paralympics- even then, the events organisers are pulling money from it to put into able bodied sports.
Disabled sports needs someone to remember us when they make their decisions on what sport they want to throw money at next".