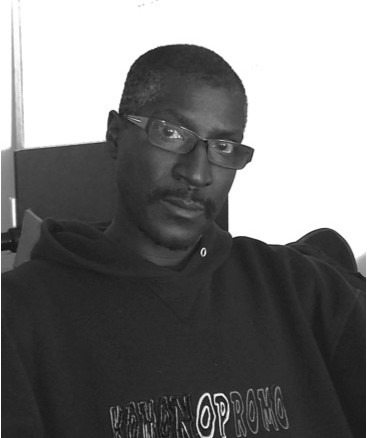 I met with such an achiever, Keith Musaman Morton, producer of the film; Panomundo Part 1: The Evolution of the Steelpan
So who is Keith Musaman Morton?
I am an independent film maker who is originally from Birmingham, but now I live in London. I studied filmmaking in 2007 and I just embarked on my first feature film, which is a joint US and UK production. It is entitled; Panomundo: The Evolution of the Steelpan.
What is Panomundo: The Evolution of The Steelpan?
The film is made by two people; myself and Charysse Tia Harper. 
'Panomundo' means 'pan-world' and initially when we started this production we were looking at the invention of the steelpan in Trinidad. As we looked into it, we realised that worldwide there is a 'Pan scene' and we tried to tell its story.
What was your plan when you made the Film?
I always had this idea that as Filmmakers, we can use Black History Month as a platform to showcase Black people and the History of Black people on film. So in 2012, we went to the celebrations during Trinidad's 50th Independence Day, put together a film and then someone said 'it's all good you doing a film on Carnival, but what about the steelpan?'
What other challenges did you come across when making this film?
The hardest challenge really was the finance. The next hardest bit is to maintain the quality as you're travelling around the world. So whilst it's easier to make a film than it was twenty years ago, it also means that there is more of it and the quality might start to dissipate because there is no kind of body out there that says it has to reach a certain standard. Twenty years ago you did because the only outlets were TV and Cinema, now you have more places to watch so the standard is not questioned and people just put out whatever.
What advice do you have for other Black Filmmakers?
Well I remember this very inspiring Chinese lady when I was on my filmmaking course. She said to me, 'If you want to get into this game, do things about your culture and about your people.'
We have the media out there and they always portrays us in one dimension purely because they do not know us, they see us from one angle. 
Whenever they talk about carnival, they go to Notting Hill and stand at the temporary police post then go back and cover how many arrests were taken that day. They don't think about the people who have spent all year putting together costumes, thinking about rehearsals, putting together the music, how many people they have to feed- so I have to commend London Live who actually sent people to the Carnival. Because you never hear in a football match that it was 'Manchester United one, Man City nil and five hundred arrests'. No! You know who scored, and how they scored. I'm sure that if you wait for the game to end from the temporary police post, you will hear about all the arrests.
Where do you see this film going forward and do you have any other films in the pipework?
Originally Panomundo was supposed to be a ten minute segment in the whole film. But when you start looking at steelpans, you can't tell the story of how the steelpan went around the world without telling the story of the steelpan. So we are going to release the second half next year.
And where can we find the film?
We will be in audiences in London, Plymouth, Manchester, Liverpool, Bristol, Birmingham, Leicester, Leeds, Sheffield, and Bath. We know that there are Steelbands nationwide and I know that there are people out there playing it diligently but have no clue for its history.
I just wanted to give a mention to Russel Henderson. He was very important to the Pan scene and was a founding father of Notting Hill Carnival. I want to dedicate the film to him and all the other pioneers who are no longer with us. His funeral will be September 19th.
To book a screening of 'Panomundo Part 1: The Evolution of the Steelpan' you can contact Keith Musaman Morton on: xploretheworld.biz/panomundo