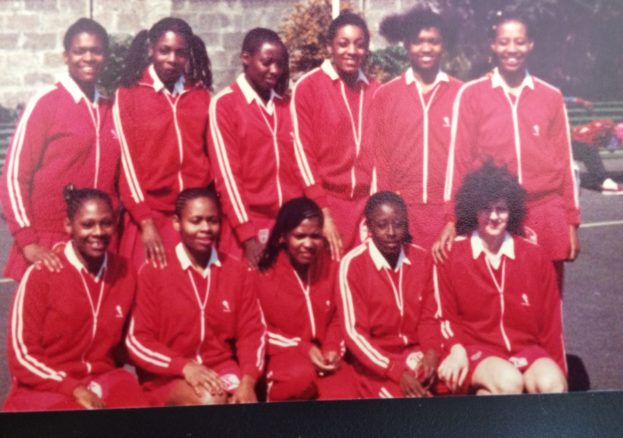 The families who arrived in the 1950's and onwards were no exception. By the late 1960s many were well integrated into schools and had their own identity, self worth and confidence within the community in spite of adversities.  The sports sector was one area where many  school aged children excelled and discovered a new outlet for hidden talent and there were many rising stars.
It came as no surprise when in 1978 a group of friends from Harlesden and Wembley in North West London got together under the leadership of Sonia Caesar and Ann McFarlane and created a netball team. The girls came from a variety of schools and colleges in North West London, all  eager to participate.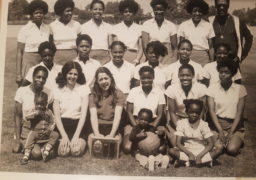 "Arrows" was formed and their home ground was Alperton Youth Centre which sadly, along with so many other youth centres, now no longer exists.
From day one, their winning motto was Success and indeed they lived up to it, winning every match from the very first. They were registered in the Acton League  Division 6 and by the second season  were promoted to Division 3,  then ultimately Division 1 winning  virtually every match along the way.  Their success attracted so many hopefuls that they eventually formed 4 further squad teams.
Their coach Michael Berkeley, had never seen anything like it and in 1981 after winning several tournaments they completed a non-stop marathon of 27 hours and 10 minutes, clinching  a title  in The World Netball Marathon Guinness Book of Records albeit briefly.
The London Bronze Netball and Football Tournament, with a grant from the GLC and fundraising, was founded by the same group in 1983.
It is thanks to the availability of youth centres and gyms that the Arrow girls were able to form, meet, train and achieve such success outside of school hours and at weekends. Perhaps we now need to reignite the passion and forward thinking that so many young people of the '70s and '80s strived for in the face of adversity in a country they now call home.
Some former members of the Arrows team will appear on the "One Show" on 27th March 2019.