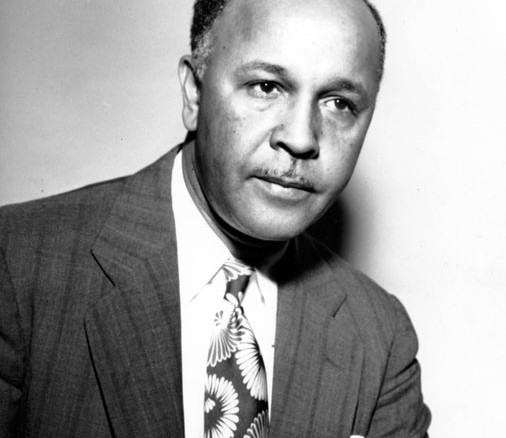 He was the first to synthesize the natural product physostigmine, and was a pioneer in the industrial large-scale chemical synthesis of the human hormones progesterone and testosterone from plant sterols such as stigmasterol and sitosterol.
His work laid the foundation for the steroid drug industry's production of cortisone, other corticosteroids, and birth control pills.
He later started his own company to synthesize steroid intermediates from the wild Mexican yam. His work helped greatly reduce the cost of steroid intermediates to large multinational pharmaceutical companies, helping to significantly expand the use of several important drugs.
Julian received more than 130 chemical patents.
He was also one of the first African Americans to receive a doctorate in chemistry andwas the first African-American chemist inducted into the National Academy of Sciences, and the second African-American scientist inducted, behind David Blackwell from any field.
Since 1940, Julian has directly been involved with the synthesis of drugs and ingredients which have gone on to influence:
Birth Control and Fertility
Hormone Control
Pain Relief
The Coating and Sizing of Paper
Creation of Glue for Plywood
Manufacture of Water-based Paints
Fire Fighting Foam in World War 2
Rheumatoid Arthritis Treatments
Steroids
For his work in both the fields of medicine and safety, Julian has been awarded and recognised in a number of ways.
In 1950, the Chicago Sun-Times named Percy Julian the Chicagoan of the Year.
In 1973, He was elected to the National Academy of Sciences  in recognition of his scientific achievements. He became the second African-American to be inducted, after David Blackwell.
Since 1975, the National Organization for the Professional Advancement of Black Chemists and Chemical Engineers has presented the Percy L. Julian Award for Pure and Applied Research in Science and Engineering.
In 1975, Percy L. Julian High School was opened on the south side of Chicago, Illinois as a Chicago public high school.
In 1980, the science and mathematics building on the DePauw University campus was rededicated as the Percy L. Julian Mathematics and Science Center. In Greencastle, Indiana, where DePauw is located, a street was named after Julian.
In 1985, Hawthorne School in Oak Park, Illinois, was renamed Percy Julian Middle School.
Illinois State University, where Julian served on the board of trustees, named a hall after him.
A structure at Coppin State University is named the Percy Julian Science Building.
In 1990, he was inducted into the National Inventors Hall of Fame.
In 1993 Julian was honored on a stamp issued by the United States Postal Service.
In 1999, the American Chemical Society recognized Julian's synthesis of physostigmine as a National Historic Chemical Landmark.
In 2002, scholar Molefi Kete Asante listed Percy Lavon Julian on his list of 100 Greatest African-Americans.
In 2011, the qualifying exam preparation committee at the Albert Einstein College of Medicine was named for Percy Julian.
In 2014, Google honored him with a Doodle.
Patents
U.S. Patent 2,218,971, October 22, 1940, Recovery of sterols
U.S. Patent 2,373,686, July 15, 1942, Phosphatide product and method of making
U.S. Patent 2,752,339, June 26, 1956, Preparation of cortisone
U.S. Patent 3,149,132, September 15, 1964, 16-aminomenthyl-17-alkyltestosterone derivatives
U.S. Patent 3,274,178, September 20, 1966, Method for preparing 16(alpha)-hydroxypregnenes and intermediates obtained therein
U.S. Patent 3,761,469, September 25, 1973, Process for the manufacture of steroid chlorohydrins; with Arnold