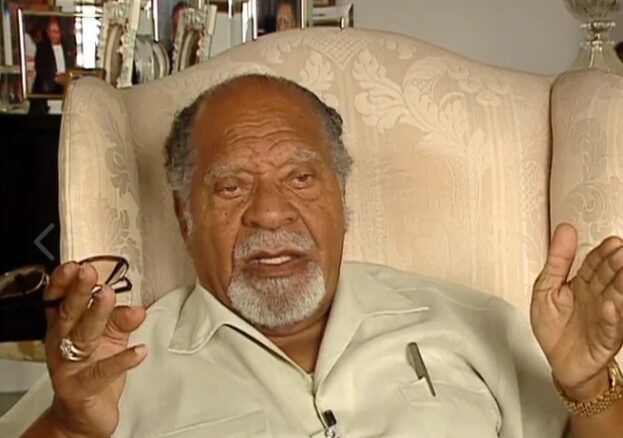 Born in Panama, Dudley's father was a teacher who had come to the country for work purposes, and who returned to Jamaica in 1927.
Dudley grew up in Westmoreland in Jamaica and on completing high school won a scholarship to the Mico Teacher's College where he trained as a teacher for three years. After completing his studies, Thompson went to teach first in the parish of St. Mary and then in that of Westmoreland. In 1940 Dudley's life changed when he read a magazine in a dentist's office that contained extracts of Adolf Hitler's Mein Kampf. Dudley read the German leader's disparaging views about "Negroes" and was immediately enraged and gripped by a desire to be rid of the German leader.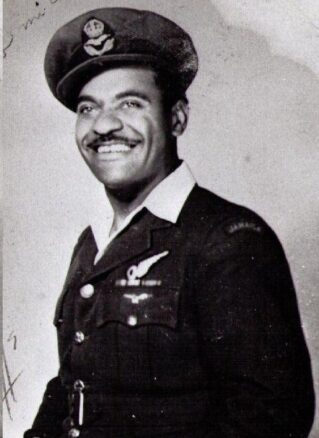 Leaving teaching behind he travelled by ship with a small number of his fellow countrymen to England and on arrival went immediately to an RAF recruitment centre. He would become one of the RAFs first black pilots and as a flight lieutenant would serve in a number of different roles, in Training Command from 1941-1942, as a bomb aimer with 49 Pathfinders Squadron from 1943-44 and was awarded several decorations. He finished the war as Jamaican liaison officer to the Colonial Office from 1944-1945.
In 1945 Dudley married Genevieve Hannah Cezair with whom he had a son and three daughters, one of his daughters would go on to become the novelist Margaret Cezair-Thompson. In 1946, Dudley began studying jurisprudence as a Rhodes Scholar at Oxford University. He would not only obtain degrees as a Bachelor of Arts and Bachelor of Civil Law, but would also become involved with the pan-African movement at the university.
After qualifying as a barrister in the early 1950s Dudley went to practice law in Africa becoming involved in various nationalist movements. Firstly, he assembled the legal team that defended Jomo Kenyatta after his arrest by British colonial authorities in 1952. In Tanganyika (now Tanzania) he would become a friend of Julius Nyerere a founder of the Tanganyika African National Union which campaigned for independence from Britain.
In 1955 Dudley returned to Jamaica educating people about the importance of the links between the Caribbean and Africa. He would practice law across what was the British West Indies, being appointed Queen's Counsel in 1963, and worked with independence movements in what was British Honduras (Belize) and the Bahamas. Between 1962 and 1978 he served as member of the Jamaican Senate and as a member of the House of Representatives from 1978 to 1983. He held several offices of state in Jamaica including Minister of State for Foreign Affairs and Minister of National Security and Justice and represented Jamaica at both the UN and Organisation of African Unity.
He would also serve as Ambassador and High Commissioner to several African countries including Nigeria, Ghana, Namibia and Sierra Leone. Dudley died at the age of 95 in New York.
As the nation's largest Armed Forces charity, the Royal British Legion (RBL) is dedicated to ensuring that all those who served and sacrificed, and who continue to do so, in defence of our freedoms and way of life, from both Britain and the Commonwealth, are remembered.
In our acts of Remembrance, the RBL remembers,
The sacrifice of the Armed Forces community from Britain and the Commonwealth.
Pays tribute to the special contribution of families and of the emergency services.
Acknowledges the innocent civilians who have lost their lives in conflict and acts of terrorism.
The story of Black British and Black African and Caribbean service and sacrifice is one that we are keen to share, a story of men and women who have done so much in defence of Britain and in protecting all our citizens. A story that is replete with stories of bravery and courage, as epitomised by Victoria Cross winner Johnson Beharry.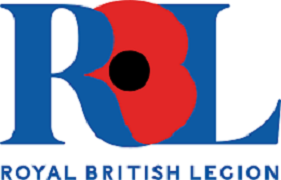 Therefore, to mark 100 years since Britain's current Remembrance traditions first came together, the RBL has bought together over 100 stories of British and Commonwealth African and Caribbean service and sacrifice. The stories range from the First World War to the present day and are of servicemen and women from across Britain, Africa and the Caribbean, representing both the armed forces and emergency services.  
The RBL wishes to offer special thanks to Stephen Bourne for his help in putting these stories together. Stephen Bourne has been writing Black British history books for thirty years. For Aunt Esther's Story (1991) he received the Raymond Williams Prize for Community Publishing. His best-known books are Black Poppies (2019) and Under Fire (2020). His latest book Deep Are the Roots – Trailblazers Who Changed Black British Theatre was recently published by The History Press. For further information about Stephen and his books, go to his website www.stephenbourne.co.uk