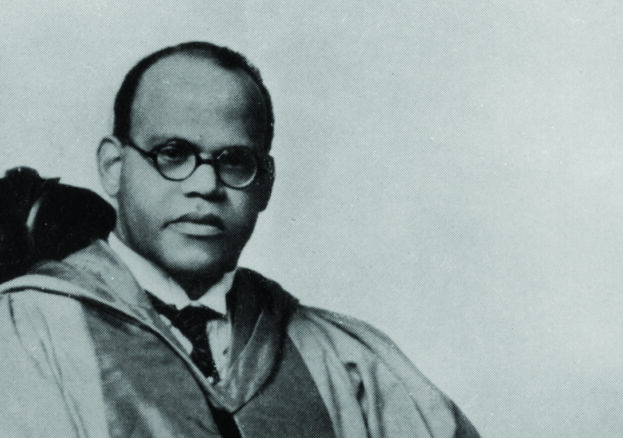 Born in Jamaica, Harold was the eldest child of a successful retail chemist and strict Congregationalist. Harold moved to London in 1904 to study medicine at King's College. Racial discrimination made it difficult for Harold to find lodgings or work, despite this, he qualified as a doctor in 1910 but was refused an appointment at a hospital because the matron refused 'to have a coloured doctor working at the hospital'.
In 1913 Harold set up his own practice and married Olive Mable Tranter, a white nurse. They would have six children together. Alongside his work as a doctor, Harold became was also an influential community leader and an ambassador for Britain's Black community. In 1921 Harold was elected chair of the Colonial Missionary Society's board of directors, and 10 years later, became president of the London Christian Endeavour Federation. In 1923, Moody spoke at the opening of the Indian Students' Hostel in Gower Street and lectured there again in early March 1930. Perhaps his most important piece of work in support of Britain's black community was the establishment of the League of Coloured Peoples (LCP) with Charles Wesley in March 1931 – Harold would remain president of the LCP until his death. The LCP was founded with four aims
To protect the social, educational, economic, and political interests of its members
To interest members in the welfare of coloured peoples in all parts of the world
To improve relations between the races
To cooperate and affiliate with organisations sympathetic to coloured people
A fifth aim was added in 1937 – 'to render such financial assistance to coloured people in distress as lies within our capacity'. As the 1930s progressed the LCP campaigned on political issues such as the working-class struggles in the Caribbean, the campaign to restore British citizenship to 'coloured' seamen in Cardiff in 1936, and against the colour bar in Britain. With the commencement of the Second World War and the arrival in Britain from 1939 of thousands of Black workers and military personnel in West Africa and the Caribbean to support the war effort, Harold fought to protect their rights, including the lifting of the colour bar in the British Armed Forces.
Many of Harold's children would serve during the war, his son Charles would serve as an officer in the British Army, doctors Christine and Harold Moody Jr served with the Royal Army Medical Corps, while his youngest son, Garth, was a pilot-cadet in the RAF. In July 1944 the LCP organised a three-day conference in London to draw up a 'Charter of Coloured People'. The charter demanded full self-government for colonial peoples at the earliest possible opportunity, and insisted that: 'The same economic, educational, legal and political rights shall be enjoyed by all persons, male and female, whatever their colour. All discrimination in employment, in places of public entertainment and refreshment, or in other public places, shall be illegal and shall be punished'.
In the winter of 1946, Harold went on a tour of the West Indies and America to raise money for a cultural centre in London. Harold returned to England a very ill man and died on 24th April 1947. The LCP he founded survived him by four years.
As the nation's largest Armed Forces charity, the Royal British Legion (RBL) is dedicated to ensuring that all those who served and sacrificed, and who continue to do so, in defence of our freedoms and way of life, from both Britain and the Commonwealth, are remembered.
In our acts of Remembrance, the RBL remembers,
The sacrifice of the Armed Forces community from Britain and the Commonwealth.
Pays tribute to the special contribution of families and of the emergency services.
Acknowledges the innocent civilians who have lost their lives in conflict and acts of terrorism.
The story of Black British and Black African and Caribbean service and sacrifice is one that we are keen to share, a story of men and women who have done so much in defence of Britain and in protecting all our citizens. A story that is replete with stories of bravery and courage, as epitomised by Victoria Cross winner Johnson Beharry.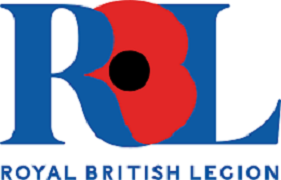 Therefore, to mark 100 years since Britain's current Remembrance traditions first came together, the RBL has bought together over 100 stories of British and Commonwealth African and Caribbean service and sacrifice. The stories range from the First World War to the present day and are of servicemen and women from across Britain, Africa and the Caribbean, representing both the armed forces and emergency services.  
The RBL wishes to offer special thanks to Stephen Bourne for his help in putting these stories together. Stephen Bourne has been writing Black British history books for thirty years. For Aunt Esther's Story (1991) he received the Raymond Williams Prize for Community Publishing. His best-known books are Black Poppies (2019) and Under Fire (2020). His latest book Deep Are the Roots – Trailblazers Who Changed Black British Theatre was recently published by The History Press. For further information about Stephen and his books, go to his website www.stephenbourne.co.uk