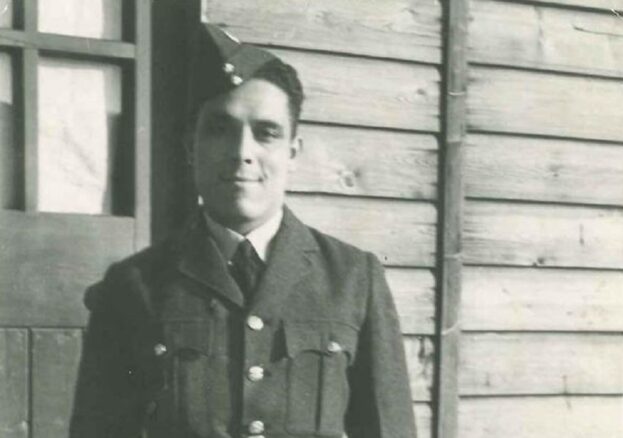 Born in Plymouth, William Alexander Miller, known as Bill Miller, was the son of an English mother and the son of a seaman and the grandson of a freed slave from Sierra Leone. After finding work on a British ship, his father had eventually settled in Plymouth. On leaving school Bill worked in the building industry and then at Devonport Dockyard in the electrical department.
Working as an electrical fitter he became active in his trade union the Electrical Trades Union (ETU), going on to become President of the Devon and Cornwall area of the ETU. With the outbreak of the First World War, Bill went to serve in the Royal Flying Corps, becoming a warrant officer. With the end of the war, he became active in Plymouth Labour Party, becoming the party's election agent and working closely with leading trade unionists. In 1925 he was first elected a Labour councillor – Plymouth's first black councillor. During the 1930s, Bill became a member of various council committees and is credited with introducing the first electricity showrooms, free electrical wiring service and cremations in Plymouth. He also gained a reputation as 'the Poor Man's Lawyer', with local people queueing outside his house to seek advice.
As the threat from Nazi Germany grew in the late 1930s the British government asked councils to consider how they would provide protection against air attack. Bill became concerned about the threat of air attacks given Plymouth's proximity to Europe and its Royal Navy base. In January 1938 Plymouth City Council debated how to safeguard the city. The debate disappointed Bill who wanted people to be able to leave the city, he said "It will be essential, for instance, to evacuate the public… There may be an opportunity of getting our people out of all this slaughter". Concerned about the situation, he joined the Civil Defence Warden's Service that same year. Bill was to be proved right when in March and April 1941 Plymouth suffered devastating bombing raids, many people fled, and the population is thought to have dropped from around 220,000 to 119,000. Bill was head air raid warden during some of the heaviest bombing raids which even saw his own home struck by a bomb, leaving him with temporary hearing loss. As a result of what he had seen Bill organised an unofficial evacuation, commandeering buses and lorries to help take women and children to safe locations. As the government had not authorised the evacuation, William was arrested and put on trial. Asked why he had organised the operation he replied that he had told the men in his area who had gone off to fight that he would do his best to protect their wives and families. Bill was reprimanded by the court and ordered to never carry out an unofficial evacuation again. A few days later his actions were vindicated when authorities ordered a total evacuation of women and children.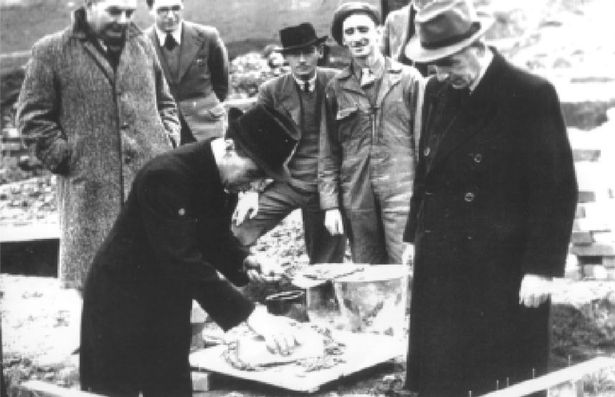 In May 1944 as the threat from air raids receded Bill became a member of the council's Reconstruction Committee, the following year with Labour's victory at the General Election he became chairman of the council's Housing Committee. In this role Bill drove through the building of large new housing estates and prefabricated houses. Bill worked with the Admiralty so that dockyard workers could manufacture the products needed for the construction of new homes. In 1947, he declined the position of Lord Mayor of Plymouth as it would mean leaving his role in Housing.
Bill would fight hard for Plymouth's corner travelling to London to meet members of the Labour Government, including used Prime Minister Clement Attlee, his friend Aneurin Bevan then Minister for Health, and Harold Wilson then the Minister of Works. Bill was recognised for his achievements when in the 1946 New Year's Honours List, he was awarded a British Empire Medal before receiving an OBE in 1947 and a CBE in 1948. Bill later became a member of the National Housing Council and in housing chair of the Association of Municipal Corporations in 1958.
In 1962 he served as Deputy Lord Mayor and remained a councillor until May 1970.
He died on 21 December 1970 at the age of 80. There are numerous memorials to Bill throughout Plymouth including a plaque in Central Park and 'Miller Way' which was named after him. Bill's son, Claude, became a councillor and would go on to become Mayor of Plymouth.
As the nation's largest Armed Forces charity, the Royal British Legion (RBL) is dedicated to ensuring that all those who served and sacrificed, and who continue to do so, in defence of our freedoms and way of life, from both Britain and the Commonwealth, are remembered.
In our acts of Remembrance, the RBL remembers,
The sacrifice of the Armed Forces community from Britain and the Commonwealth.
Pays tribute to the special contribution of families and of the emergency services.
Acknowledges the innocent civilians who have lost their lives in conflict and acts of terrorism.
The story of Black British and Black African and Caribbean service and sacrifice is one that we are keen to share, a story of men and women who have done so much in defence of Britain and in protecting all our citizens. A story that is replete with stories of bravery and courage, as epitomised by Victoria Cross winner Johnson Beharry.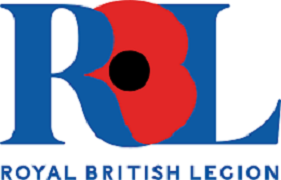 Therefore, to mark 100 years since Britain's current Remembrance traditions first came together, the RBL has bought together over 100 stories of British and Commonwealth African and Caribbean service and sacrifice. The stories range from the First World War to the present day and are of servicemen and women from across Britain, Africa and the Caribbean, representing both the armed forces and emergency services.  
The RBL wishes to offer special thanks to Stephen Bourne for his help in putting these stories together. Stephen Bourne has been writing Black British history books for thirty years. For Aunt Esther's Story (1991) he received the Raymond Williams Prize for Community Publishing. His best-known books are Black Poppies (2019) and Under Fire (2020). His latest book Deep Are the Roots – Trailblazers Who Changed Black British Theatre was recently published by The History Press. For further information about Stephen and his books, go to his website www.stephenbourne.co.uk