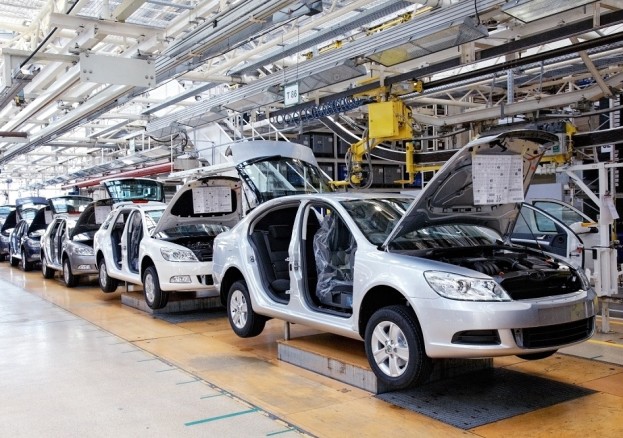 Aerospace, engineering  and defence
THE PRODUCTS of these sectors set the technological standards. Global players such as Boeing, EADS, BAE Systems, MBDA and Thales operate in the international aerospace and defence industries. Such a high-tech industry requires highly qualified engineers with strong academic backgrounds.
The customers in the UK are the Ministry of Defence and the Armed Forces (The Army, Royal Navy and Royal Air Force (RAF)) and commercial aircraft producers such as Airbus. QinetiQ, the defence procurement company, recruits around 300 graduates every year who need to be 'analytical, proactive and forward thinking'. BAE Systems, operating in the international aerospace and defence industries, takes on around 150 recruits every year, including all engineering disciplines. Airbus recruits around 80 graduates annually for work in aircraft design, engineering, manufacture and assembly, wings and systems.
Rolls Royce spans the range from aero engine to turbine-producing engines for both civil and defence aircraft and ships, as well as turbines for electricity generation. Approximately 100 graduates are recruited each year for jobs in engineering, logistics, purchasing, finance, commercial careers and human resources.
Telecommunications
Now that third generation phones are on the market, recruitment in this sector has improved considerably over the past two years. BT typically looks for over 200 graduates each year and Vodafone, 50. Jobs on offer include research, product development, hardware and operations, marketing, sales and finance. Recruitment into telecommunications equipment manufacturers, such as Nokia, Philips and Siemens, has also improved.
Transport
Rail
There are over 100 companies in the rail industry and at least 40 of these recruit graduates. The biggest of these is the infrastructure operator Network Rail. Their role is to maintain, improve and upgrade an infrastructure that comprises track, signalling systems, bridges, tunnels, viaducts and level crossings. They require about 50 graduates from a wide range of engineering degrees. Other recruiters of engineering graduates are the train operators, consultants, rolling stock suppliers and London Underground.
Automobile
Opportunities in the automobile industry are more prone to peaks and troughs than other industries. In 2005, Peugeot, Jaguar, Rover and the MG sports car all saw their fortunes fall in Britain. A few other car manufacturers, such as Nissan and Ford, have had a better time. Nonetheless, opportunities for engineering graduates in the automobile industry are hard to come by.
Energy
This sector has always had its share of big players. It includes the oil and gas companies plus electricity generators and the new sustainable types of energy such as hydrogen. Employers include BP, Shell, ExxonMobil, Total, BG, Transco and Powergen. Jobs range from the exploration and production of oil and gas, to the manufacturing of petrochemicals. The work covers most engineering disciplines plus commercial, finance and IT opportunities.
Consultants
Engineering consultancies offer excellent careers for high-flying engineering graduates. Most of the leading firms, such as Arup, Atkins, Babtie and Bechtel, are international concerns with projects worldwide. Civil, electrical, mechanical and chemical engineers are among their recruits. The largest of these organisations typically take on 100-plus new graduates and postgraduate engineers annually.