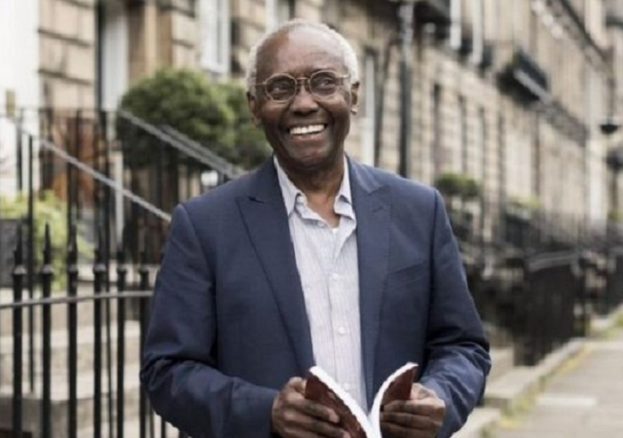 The distinguished and much celebrated Academic, Professor Sir Geoff Palmer, Professor Emeritus in the School of Life Sciences at Heriot-Watt University in Edinburgh, Scotland, has called on the UK's Black community and wider society to mark this year's annual Windrush Day celebrations in the same vein as two other iconic and unique British celebrations. Sir Geoff who is a Patron of the award-winning REACH Society, a Charity recognised by The Queen in their efforts to encourage, motivate and inspire Black boys and young men to own the development of their potential and make viable transitions into adult life.
As a member of the iconic Windrush generation himself, having come to the UK in 1955 to join his Mother. Sir Geoff told Black History Month that he passionately believes that the Windrush Day celebrations now in their 4th year could and should in time seek to be on par with both the annual Irish St. Patrick's Day and Scottish Burns Supper Night celebrations which are recognised and celebrated beyond their core communities around the UK and globally. Sir Geoff said "We can choose to celebrate the importance of our Black cultural esteem in the UK at two different levels, either at a large academic level with lots of people or simply just two people sitting and talking to each other sharing knowledge. I do hope and am excited at the prospect that in time, say in 10 short years, and with the right level of commitment and support. We in the UK can ensure Windrush Day will take on this kind of permanence by making the celebration of cultural esteem a priority for current and future generations".
Commenting on this new and important innovation, Dr Dwain Neil OBE, a fellow-Founder and Chairman of The REACH Society has announced this is a new campaign for the whole community to take part in at home, in community groups or with friends beginning today on National Windrush Day 2022. The REACH Society and several groups in the Black community will be taking the lead by hosting gatherings to celebrate cultural esteem as part of the WDT Gatherings which this year will be held between Wednesday, 22 June and Sunday, 26 June. These gatherings will mark the beginning of annual celebrations of the contributions and achievements of four generations of British people who descend from Caribbean migrants from1948.
Dr Neil says: "In 74 years these people have contributed to all aspects of British life and Reach Society has chosen to spearhead and build awareness of the campaign." Reach Society is known for its pioneering events with a track record for engaging and inspiring young people to choose their own pathways to success. The REACH Society is most grateful to the many individuals and groups around the UK for actively supporting the Windrush Day Thanksgiving gatherings. They include:
o Professor Sir Geoff Palmer, Patron of Reach Society, Edinburgh
o Angela Clarke, CEO of RAFFA, Birmingham;
o Donald Douglas, Association of Jamaicans UK, Chairman, Croydon;
o Vince McBean, West Indian Service Personnel or WASP, Chairman, Clapham;
o Dr Emezie Okorocha, African Caribbean Medical Association or ACMA, Trustee, Southampton;
o Oveta McInnis, Enfield Caribbean Association, Chairman, Enfield;
o Dr Keith Davidson, the Seventh Day Adventist Church member, Edmonton;
o Dr Melrose Stewart, Physiotherapist, West Midlands;
o Beverley Hillman, London Black Educators Network, vice Chairperson;
o Pastor Dr Trevor Adams, Church Mentor, Luton, Bedfordshire;.
The timetable of events for the inaugural Windrush Day Thanksgiving Gatherings for celebrating cultural esteem includes:
Windrush Day – 22 June 2018 is designated by the government as Windrush Day for the national commemoration of the contributions of the Windrush generation and their descendants.
WDTCCE Nationwide – 22 June 2022 onwards several groups shall be hosting local gatherings.
WDTCCE Gathering – 24 June 2022 The Reach Society shall be hosting a gathering in a restaurant for 50 guests comprised of families and friends.
Here is a link to the YouTube video which the Society recorded in January of leaders across the UK describing how they would be celebrating cultural esteem in June. Just click to view: https://www.reachsociety.com/windrush-day-thanksgiving- celebrations/
For more information about Windrush Day Thanksgiving (WDT) Gatherings: Contact Dr Dwain Neil OBE, Reach Society, Chairman; mobile 07949 431 992; Email: leriko@blueyonder.co.uk