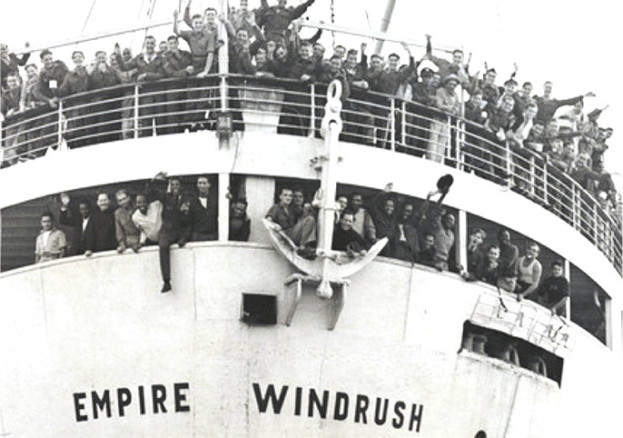 Officially, Windrush Day is not a national holiday, yet within the Caribbean community, particularly for first and second generation citizens, June 22nd is a day of importance, as it was the first time Commonwealth citizens from the Caribbean, docked at a small port in Tilbury upon the request of the British Government to help rebuild a broken Britain after World War II.
In the wider community, Windrush day is earmarked as a day of importance because the first docking of MV Empire Windrush marks a time in British history where one of the greatest Colonial powers of the 20th Century was forced to accept that despite for all of its power, it was unable to be self-sustainable and that a more diverse and tolerant workforce would be necessary.
Ironically, the ship itself did not begin as a symbol of multi-cultural British pride, instead starting life as a vessel used by the Nazi elite as a cruise ship named the Monte Rosa. On the outbreak of the Second World War, the ship became a Nazi troopship before being captured by Allied forces in May 1945 and subsequently kept by the British who retrofitted the ship for civilian use.
Ultimately, Windrush day shows a shift in the power dynamic that Britain once had over the rest of the world and marks the beginning of its dependence on Commonwealth citizens and migrant workers from across the globe- a state of dependence that has remained since ever since this day in 1948.
It means that MV Empire Windrush has the dubious title of reminding Britain of its own weakness, but a weakness that it has turned a broken nation into one with a collective strength, as Windrush marks a point of origin in which any non-white British Citizen could become a source of national pride.
Take for instance the current Formula 1 World Champion, Lewis Hamilton. Before his World Championship winning season in 2008, he became the first British World Champion since Damon Hill in 1996 and since winning his second and third World Championship titles, Hamilton is the first triple World Champion since Jackie Stewart in 1973, becoming only the second Brit ever to do so. Lewis Hamilton is the first Black World Formula 1 World Champion, yet this is not the headline, his British birthplace and citizenship is and Windrush is the reason for it ever being possible.
Now Hamilton himself does not ignore nor deny his Grenadian ancestry, but without MV Empire Windrush, Hamilton is simply the source of pride for one country, rather than the two in which he is claimed as a national icon.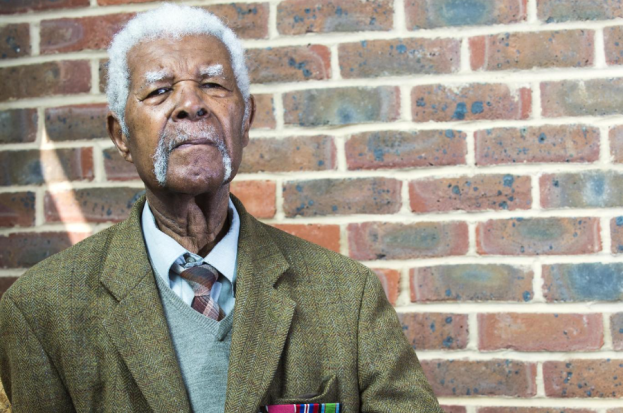 This is a transferrable title beyond those from the Caribbean and the world of sport. Take for instance media personalities such as Idris Elba and John Boyega who claim their African ancestry, but who's headlines in the mainstream media mark their British citizenship like a birthright.
Windrush has also created a system in which British sports would be a fragile shell of what it is now if it were not for our non-white sporting figures, and whilst none of the teams in events such as Rugby, Football or Hockey are world champions, Britain does and has regularly met and matched the Gold standard at an Olympic level.
More interestingly though, is how Windrush has not taken away from the talent pool of countries across the diaspora. Jamaica has a world beating track and field Athletics team, West African Athletics has a near untouchable long distance running record and outside of sport, Nollywood is the second highest grossing film industry. So whilst it can be argued that Windrush began the equivalency of a 'brain drain' in the West Indies and across the Commonwealth, it can also be seen as a way in which the oppressed party in a colonial power dynamic, began a long path to equality through the process of utilising the systems and privileges that were once only available to mainland, white citizens.
Windrush Day is more than celebrating a boat and the people who got off it because MV Empire Windrush is the ultimate symbol of choice. Yes, the tension and paranoia surrounding immigration was hotly contested in 1948, yet the 400 passengers who docked at Tilbury were some of the first people who came to the UK under the power of choice; not through fear of persecution or war, or against their will.
Windrush day is important for it marks the beginning of a transition, from an isolated country with nearly unmatched power but no support, to a country that was broken without it, to a time where cultural division is a mark of its competitive and self-sustained strength, and for that, Windrush Day should be Celebrated.