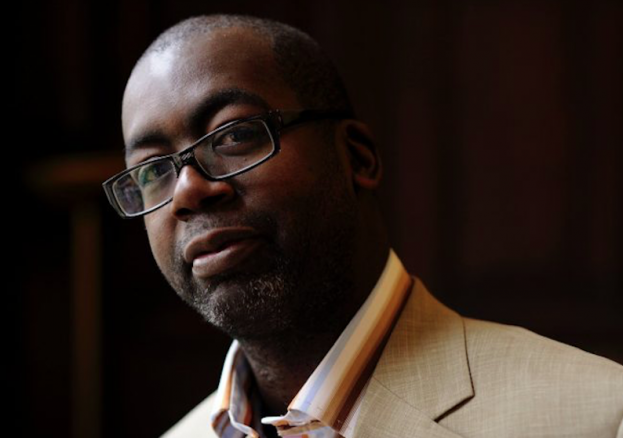 Like you, I was outraged when I heard about the Windrush Generation children being threatened with deportation.  My parents are of the Windrush generation. They came from Jamaica to Wolverhampton in the late 1950s. It's only because I was lucky enough to have been born after they arrived in Britain that I was not affected by the Home Office rules.
Like you, I was outraged by stories of people being refused NHS treatment for their cancer (Albert Thompson https://www.independent.co.uk/voices/windrush-generation-immigration-caribbean-commonwealth-nations-colony-queen-royal-family-meeting-a8307136.html), or being taken to Yarls Wood (paulette wilson https://www.independent.co.uk/news/uk/home-news/immigrants-uk-caribbean-immigration-hostile-environment-a8300236.html) and nearly forced onto a plane to Jamaica despite having lived in the UK since 1968.  But the truth is, you haven't heard half of it.
It wasn't until I spoke to Elwaldo Romeo (cannot find Indy link) who lived in Britain for nearly 60 years before being told he was here illegally by the Home Office, that I started a petition calling for the government to give Windrush children 'amnesty' – recognition that they are already British citizens – and a fund to help them get urgent legal advice https://www.gofundme.com/windrush-justice-fund.
Elwaldo is a grandfather. I've met his daughter. I've been speaking to him almost every day for the past two weeks. He moved to the UK from Antigua when he was four years old. Now he has been told to report to the government every two weeks. Through speaking to him, I found out what it truly means to be rejected by a country.
I've been approached by many other victims of the government's immigration policies who have shared their stories and expressed their anger. But some are too scared to go public because despite the Home Office's attempts at reassurance they still don't trust they won't be deported the moment the media interest moves on.
Amber Rudd and Theresa May have both apologised for the treatment of the Windrush children, but instead of apologising to the families of those affected – or to people of Caribbean heritage who are British, like me – they spoke to parliament and Caribbean leaders.
More than 160,000 people have signed my petition https://petition.parliament.uk/petitions/216539  – and I think it would be fit and proper for the prime minister to invite the affected families to a meeting at Number 10, to give her own personal apology, like Grenfell. That's what they want.
We need the government to see the level of anger, betrayal and disappointment people feel. They have been let down by the government, let down by public bodies, and told that they aren't British.
The Windrush shambles is another episode of Britain's history of racism. People forget the climate this comes in: In the 1940s, black people were banned from buying or renting houses, paid far less than their white coworkers and discriminated again and bullied in the workplace, as well as harassed by the police, which led to Learie Constantine taking Imperial Hotel to court for discrimination. This 'colour bar' led to riots in Notting Hill and Nottingham in the 1950s. In the 1960s Paul Stephenson organised a boycott to force the Bristol bus company to stop discriminating against black people and Asquith Xavier took British Rail to court after being refused a job at Euston Station. That is why since 1965 we have had a series of legislation and government bodies tackling structural racism and discrimination due to the campaigning efforts of the Windrush generation.
By the 1970s black men were regularly stopped and searched despite not being suspected of any crime simply because of their race under 'sus' laws – the toxic legacy of this continues today. In the 1980s we had riots in Brixton, Tottenham, Bristol and Toxteth, where young black people rebelled against the police, discrimination and mass unemployment. The 1993 murder of Stephen Lawrence led to major changes in race relations law. But what's happening to the Windrush children – including the government destroying records that constitute an important and vital part of black history, when they could have been preserved by the Black Culture Archive or the National Archives – is part of that history of struggle for recognition, and the fight for our rights.
The government appears to be in a state of confusion over what's happening – leaving people in fear for their future in the UK. That's why we urgently need a dedicated hotline staffed by experts who can immediately start helping people who might be affected – and get them the help for legal services they may need. I'm working with Joint Council for the Welfare of Immigrants, Runnymede Trust, Black Cultural Archives and the Windrush Foundation to make that happen on GoFundMe https://www.gofundme.com/windrush-justice-fund.
This has been a fantastic social media campaign where celebrities, faith leaders, MPs from all political parties, activists and concerned members of the public have all stepped up.
But this is still not resolved. The government must be called to account and make a full apology to the Windrush Generation and other migrant communities who are facing similar challenges with The Home Office.