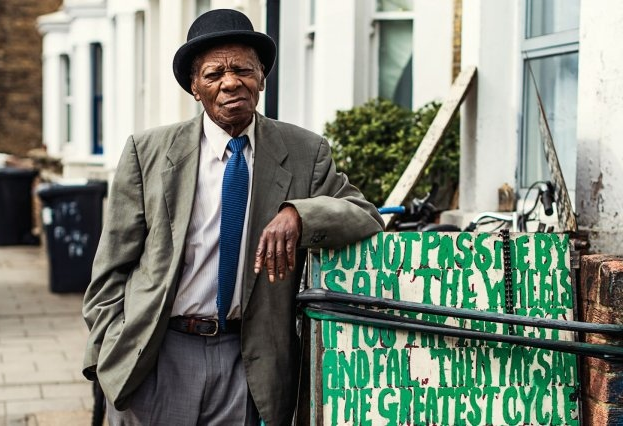 Clovis Salmon aka 'Sam the Wheels' a first generation migrant from Jamaica and an ex-Pentecostal minister. Sam documented the lives and times of the Caribbean community as they struggled to establish themselves in the UK. Based on Railton Road in Brixton which was known as 'the Frontline' .
Filming from the late 1940's right to the  uprisings of the 1980's, street life, weddings, funerals and baptisms creating a unique historical archive of film footage in various formats which tells the story of the Windrush generation from within the community itself. This makes him one of the first black documentary filmmakers in the UK.
In 2008, 198's project People, Signs, Resistance digitised a small part of the archive and made it more broadly available. This material is currently on show as part of the 'Making Jamaica' exhibition at Autograph ABP. However the majority of the archive still needs to be rescued, digitised and archived so it can be made accessible to the public.  We are raising these funds to undertake the crucial work of preserving Sam's films for future generations. This unique documentary collection chronicles the history and contribution of the Caribbean community to the UK, and is an essential slice of black and Caribbean British heritage.
Anyone who has lived in Brixton, and especially anyone who cycles, will know Sam. He may even have saved your life once with a bike repair, new wheel or cheap bike. Sam has been an essential part of the Brixton landscape for over 50 years, an ever present figure on Railton Road, and an active community organiser.
I'm sharing an important Kickstarter Campaign to digitise the valuable documentary film archive of Clovis Salmon AKA Sam The Wheels.
Sam is almost 90 now, and his enormous collection of films are in various formats from 8mm to Betamax.
198 Contemporary Arts and Learning has already digitised a small number of Sam's films.
We now want to save the rest of this extraordinary archive of Brixton life, because of its exceptional coverage of the social and political history over more than 50 years.
There is a great set of rewards to choose from, so please visit the page https://www.kickstarter.com/…/save-sams-shots-film-archive-…
198 Contemporary arts and learning achieve: People, signs and resistance & Voices from the frontline (In process)

Please consider supporting this important work, pledge and share with your contacts!