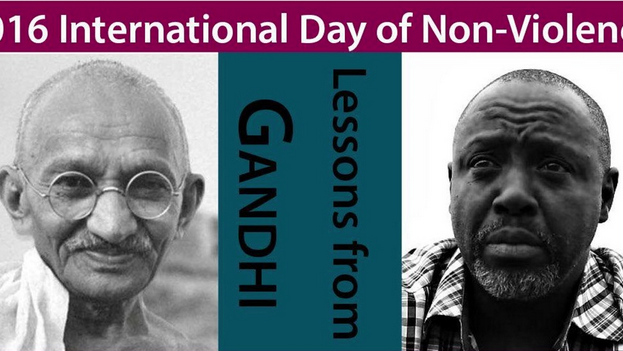 An event for United Nations International Day of Non-Violence from Edinburgh Interfaith Association
In a world infected by conflict and war, where poverty and inequality are the norm, we ask the question: what is the legacy and relevance of Gandhi's teachings of non-violence to today's world?
To answer that question we welcome Piyush Roy and Jean Paul Samputu.
In this moving event, acclaimed critic, curator, novelist and academic Piysush Roy will highlight key periods in the life of Mahatma Gandi through the exploration of early media footage. Piyush was the youngest editor of India's film magazine Stardust and was honoured with the Best Film Critic Award at the 60th Indian Film Festival.
We will then show the Scottish Premier of Invincible, a film telling the remarkable story of Jean Paul Samputu, an award winning musician and peace activist from Rwanda: how he fled Rwanda to avoid becoming a victim of the impending genocide; how his friend and neighbour Vincent was responsible for murdering his father in 1994; and how Jean Paul found it within himself to resist violent retaliation and learn to forgive. The film won the Film Competition Prize in Rwanda.
Samputu says in the film, "Forgiveness is the most powerful weapon against violence. This weapon does not only fight against community injustice; it also works on one's own heart… Sometimes there is nothing you can do about a particular individual or the situation, therefore retaining the anger in your heart continues to bring pain and bitterness to you and may affect your children in future. Forgiveness is therefore not for the other person, but for you who are bitter. When you forgive, you heal yourself."
Jean Paul will be on hand to answer questions on this remarkable film and life story.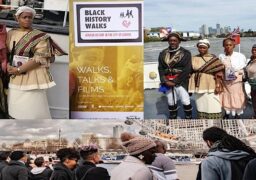 Westminster
Saturday 25 May
Your private, double-decker boat will start from the Temple Pier near Temple tube station on the Embankment. Your…