UB40 tribute band (Johnny 2 Bad) present an unmatched tribute to this much loved reggae band, performing up to two hours of classic UB40 tracks totally live. No other band matches J2B's Charisma onstage, or connection with their audience.
This phenomenal band are in huge demand throughout the UK and Europe, setting the standard that other UB40 tribute bands try to emulate, with the band Headlining shows in Holland, Belgium and Poland.
The show features all the hits of the legendary UB40 , such as – Kingston Town – Red Red Wine – Can't Help Falling in Love – Homely Girl – Rats in mi Kitchen – Cherry oh Baby – 1 in 10 – Baby Come Back, and many more, fully live for nearly 2 hours ( show can be split 2 X 45min with encore )
The stage show is spectacular and is non-stop from the first song with the crowds up dancing and singing immediately, The brass section ventures out into the audience during certain songs. This band are as tight as anything you will have ever heard with a Stage performance second to none.
They were the first ever British reggae band to hit the charts in Lithuania, the BBC even flew out to film them on tour there, and while there they appeared on the Lithuanian Eurovision TV show. The Lithuanian Ambassador made a special trip to meet the band and honour them for helping to promote his country and culture in such a positive way.
Johnny 2 Bad have appeared on numerous television talent shows including: Eurovision, Saturday Night Prime Time and Breakfast T.V.
They embark on their tours spreading positive reggae vibes across the globe.
More Birmingham Listings MORE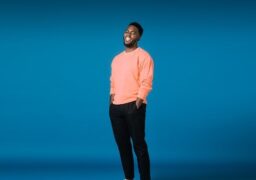 Birmingham
Thursday 7 December
Following two sold-out shows at The O2 in successive years, triple BAFTA winning British comedian Mo Gilligan is taking The…