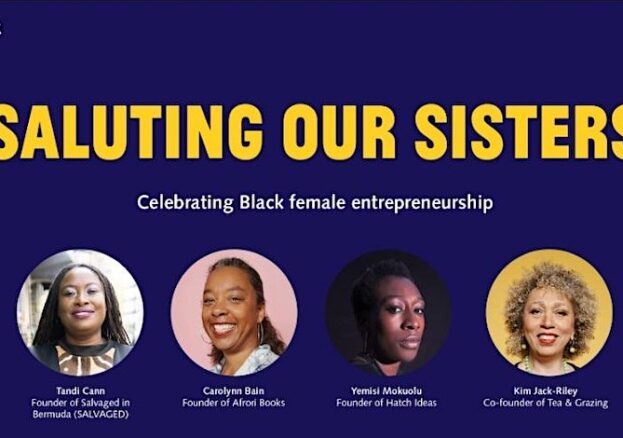 BIPC Sussex invite you to a special panel & networking event for Black History Month 2023; our guest panelists are black and racially minoritised women that have had connections with BIPC Sussex over the past few years.
Panelists:
Kim Jack-Riley – a certified Tea Sommelier and founder of Tea and Grazing a travelling tea room – rooted in the traditions of Afternoon Tea and infused with the excitement of exotic flavours from Africa and Asia, international recipes from The Caribbean, and music sourced from around the globe. Tea & Grazing Ltd is the Winner of the Southern Enterprise Awards 2023 for Most Innovative Tea Experience 2023.
Tandi Cann – Founder of Salvaged in Bermuda (SALVAGED) – Join us on a beautiful journey of exploring our sense of smell and natural aromas. "At SALVAGED, we are passionate about fragrant and natural ingredients (essential oils found in herbs, fruits, plants, flowers, bark, roots, or resins of some trees) that have been known to provide healing and improve health. We promote good wellbeing and self-care by connecting with nature through the use of natural fragrances that create a beautiful and inviting ambiance. Our products are non-toxic and only contain natural ingredients, and more importantly, the healing aromas of pure natural essential oils." In addition to pursuing her business journey, Tandi is a qualified and registered Trust and Estate Practitioner and spent 17 years working in financial services sector, including Trust and Corporate services companies affiliated with legal and accounting firms.
Yemisi Mokuolu – is an independent producer and the Founder & CEO of Hatch Ideas Worldwide Ltd. She set up Hatch to support entrepreneurs, pioneers and innovators realise their projects businesses and ideas for cultural and social change. Yemisi has over 17 years' experience producing capacity build programmes and delivering training workshops around the world and she is best known for her work supporting the development of the Creative industries across Africa and African creative content globally. As a trainer she specialises in Fundraising and has delivered workshops for a wide range of organisations from; Africalia, British Council, Goethe Institute, King's College London, Royal College of Arts, Social Enterprise London and the School of Social Entrepreneurs.
Carolynn Bain – Owner of Afrori Books, online and Brighton based book shop that specialises in books by black authors, and winner of Individual Bookseller of the Year 2022. "We have the biggest selection of books by black authors in the UK. Our mission statement: Support black authors. Create diverse bookshelves. Be a voice against injustice. I was frustrated by how difficult it was to find black authors and create diverse bookshelves. I was also very aware of the lack of publicity and support that they get for their books.I decided to do something about it. I was previously an event manager and I had no work because of the pandemic, so I realised that if I was going to tackle this issue there was never going to be a better time. Afrori books started as a small project and grew."
The panel will be hosted by Ameesha Bhugwandeen, NatWest Local Enterprise Manager for Sussex.
The session will highlight the achievements of these female entrepreneurs and offer an opportunity to hear about their personal business journeys, highlighting the realities of building a business as a black or racially minoritised woman. We hope this event will applaud individual successes and inspire future generations.
At the event we will also announce a new bi-monthly networking session Empowering Black and Minority Ethnic Entrepreneurs, hosted by Ameesha in partnership with BIPC Sussex.
Event outline
2-2.30pm – Networking and refreshments
2.30-3.30pm – Panel discussion
3.30-4pm – Networking
BIPC Sussex is located on the first floor of Jubilee Library, Jubilee St, Brighton BN1 1GE
Following the event, the BIPC will send you a feedback form which we would be grateful if you could complete to allow us to monitor the success of our events.
More Brighton and Hove Listings MORE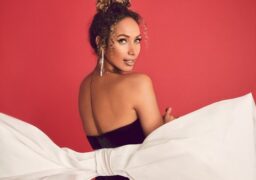 Brighton and Hove
Friday 15th December
Record-breaking global sensation Leona Lewis has announced a major UK tour for Christmas 2023. Leona's evening of Christmas Classics and Greatest Hits follows the…