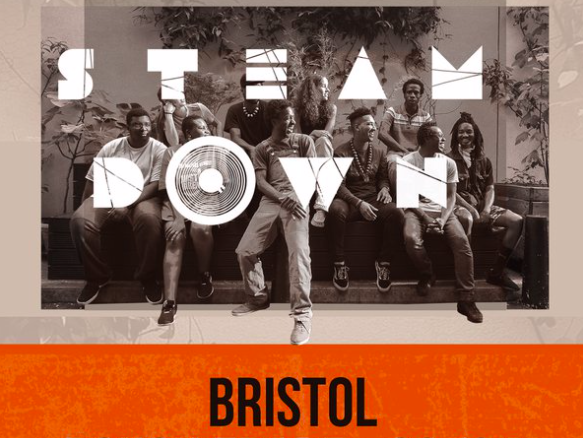 Bam!Bam!Bam! & Worm Disco Club present!
STEAM DOWN
Jumping off from the sonic springboard of Afrofuturism, grime and future soul, all fused together with the fearless spontaneity of jazz. Steam Down is an arts collective comprised of Ahnanse, Alex Rita, Brother Portrait, Sawa Manga, Theon Cross, Nadeem, Benjamin Appiah, Dominic Canning and Nache.
"Steam down seem to have tapped into a truth-finding protest, as they help fight against mindless consumption and pull you right into the present." Rhythm Passpor
The collective congregates mid-weekly for a live performance where healing vibes and compulsive dancing are just as important as the music. Previous sessions have included guest appearances from Kamasi Washington, Sampa The Great, Nubya Garcia, members of Ezra Collective, SEED Ensemble and Sons of Kemet. Every week proves to be a co-creative piece of magic where everyone's participation matters. Striving to create an immersive experience, Steam Down is complemented by the exuberant energy of the extended family who regularly attend to bring vibes and support. Together, musicians and everyone else who shows up and gets down, go on an aural exploration of past-present-future.
Their maiden voyage is one not to be missed.
Tickets on sale Friday via Skiddle